The second installment of Realscreen's 2011 edition of Radarscreen, our guide to pitching non-fiction commissioners, features an overview of how to approach a further 12 U.S. networks, including OWN: Oprah Winfrey Network, PBS strand 'POV,' Spike TV, Sundance Channel, Syfy and TLC.
See part one, which features U.S. networks including A&E, Bravo, Discovery Channel, History and National Geographic Channel, here.
Nat Geo Wild – Janet Han Vissering, SVP of development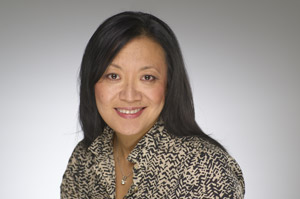 WHAT SHE'S  LOOKING FOR:
Han Vissering says  that  after  a year on the air, Nat Geo Wild has established itself as a "family-friendly destination within the Pay TV marketplace," citing a stat that out of 80 adult cable networks in the U.S., Wild is among the top five in family co-viewing.  While the target demo is similar to its sister net, National Geographic Channel, Wild also aims for parents  within that demo, with kids ranging in age from two to 17. "Our goal is to continue this aggressive audience expansion  with shows that draw in families, attract women and those  who may not normally come to an animal-focused network," she says.
Another important distinction  to keep in mind is that Wild is devoted to natural history. "Our content must be ideas that are relevant  and related to animals and to the wild world," offers Han Vissering. "Stories can be rooted in science, exploration, conservation, travel, adventure, people/ animals, pets [or] comedy. They can  be character-driven, personality-led, hosted or purely behavioral."
Nat Geo Wild is looking for series and specials,  with initial series commitments running between six to eight episodes. As the net works with commissions, coproduction, presales and acquiring finished programs, "trying to pin a budget is difficult," she says. "What producers should know is that we are flexible, competitive and fair."
HOW TO PITCH:
Pitches can be sent through lawyers, agents, or directly from producers but Han Vissering advises that they should all go through  the NGCIdeas.com portal. It's also helpful to additionally send the pitch to Wild coordinator Linh Le at lle@natgeotv.com. And keep an open mind. "We want to hear all ideas, whatever topic or subject they may be," she says. "Let us make the decision whether or not an idea is suited for us."
WHERE TO FIND  HER:
The Realscreen Summit, MIPTV, Jackson Hole, and the World Congress of Science and Factual Producers.
OWN: Oprah Winfrey Network – Rod Aissa, senior VP of development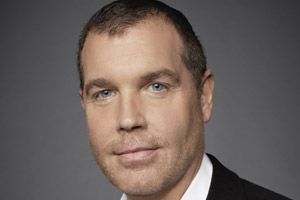 WHAT HE'S  LOOKING  FOR:
"We are looking for all types of programming that appeals to women 25-54 – shows that are entertaining and uplifting with compelling characters," says Aissa. "We like to call it 'real life, well told.' That's the overall brand filter for the network."
Series volumes range between six to 10 episodes. Two examples Aissa cites  of OWN programming currently connecting  with viewers are Our America with Lisa Ling, which gives viewers "an in-depth look at some of the most thought-provoking  stories  of subcultures in America today," and the OWN Documentary Club, which premiered with World of Wonder's Emmy-nominated Becoming Chaz, the story of Chaz Bono's transformation from a woman to a man. Aissa says those examples illustrate the range of programs OWN offers to "entertain, inform and inspire people to live their best lives."
As for what doesn't make the cut for OWN, Aissa says "exaggerated characters whose exploitation in the show is purely to showcase  people behaving badly" are a no go. "Shows that are made for pure shock value are not a good fit."
HOW TO PITCH:
Make sure you're ready to talk about the "why" behind the project, says  Aissa. "Why should the story be told and why will it connect  with the OWN viewer?
"It's important that it's relatable  for the viewer and while entertaining to watch, it should also have some takeaway and intention behind the concept."
Pitches for OWN should be submitted through appropriate representation to Aissa via Rod_Aissa@own.tv or VP of development Danny Villa via Danny_Villa@own.tv. "Brief one-page outlines are ideal and a short tape presentation is welcome too," Aissa says. "However, they may not be returned so make certain it's not your only copy."
PBS's 'POV' – Simon Kilmurry, executive  director
WHAT HE'S  LOOKING  FOR:
The PBS documentary strand is looking to celebrate its upcoming 25th anniversary with a bang. "We want to use the 25th anniversary  to showcase  the best of what's happening in documentary," says Kilmurry. "It's a dreadfully creative time in the business.  It's stressful economically but it's as creatively exciting as it ever has been."
POV has 15 to 17 slots per year, and is made up of a combination of shorts and one-hour  features. Kilmurry says they are looking for docs that "take you to places  you would otherwise not go, introduce you to people you would otherwise not meet, [and] that showcase issues through the experience  of the people  actually  living them and not just
as an abstract analysis."
HOW TO PITCH:
POV has an open call with a deadline  at the end of June. In addition, there  are special open calls through  the year for particular  funds, such as the Diverse Voices project for emerging  filmmakers working on content by or about diverse communities. "We're actively talking to producers who have pitched or are pitching at forums, with works in progress. We have an open call but we're also reviewing stuff on an ongoing basis," he says.
WHAT THEY  PAY:
"We put in anywhere  from US$30,000 to $170,000 depending on when we're coming into a project, and what monies we've raised for our acquisitions, licensing or production funding," he says. "Each one goes a bit differently."
WHERE TO FIND  HIM:
Kilmurry attends the Realscreen Summit, Hot Docs, IDFA, Silverdocs, Sheffield Doc/Fest, Edinburgh, Sundance and IFP.
Retirement Living (RLTV) – Elliot Jacobson, SVP of programming and production
 WHAT HE'S  LOOKING  FOR:
RLTV is geared  towards the 50-plus age demo with a sweet spot of 55-65, skewing 60% female. Mornings feature health and wellness programming, while day programming is mainly talk and lifestyle. The fringe goes to finance, technology and current affairs. Primetime, meanwhile, is geared towards theme  nights: Monday night features politics, current affairs and investigative programs; Tuesday is for travel and transformation; Wednesday is for relationships and sex; Thursday focuses on inter-generational; Friday and Saturday are given to movies and Sunday to docs and specials.
Jacobson says the price range for commissions from low to high end, is US$40,000 – $180,000.
HOW TO PITCH:
Pitchers need to sign a release and adhere to certain format requirements. Fully developed shows with bibles or brief outlines are looked at and tape helps for talent. Contact Kristin Culverwell, director  of programming, at kculverwell@rl.tv.
MARKETS:
Realscreen Summit, Realscreen Factual Entertainment Forum, Banff, NATPE, the MIPs.
Smithsonian Channel – David Royle, EVP of programming and production
WHAT HE'S  LOOKING  FOR:
Royle says the channel is commissioning about 80 hours of coproductions and originals and the numbers will rise over the next year. Acquisitions must be HD and new to U.S. TV. He's looking for strong history stories  that are told in a contemporary way, with a preference  for American history and modern history, although  Royle adds he looks at significant international historical events.
"We cover all the Smithsonian's areas  of interest:  natural history, science, aviation, art, music, astronomy, and history," he says.
One-offs are a central  part of its programming strategy. However, there is a growing interest  in series, with Aerial America and The Real Story doing well for the net and a new forensic science  series launching in 2012.
HOW TO PITCH:
Send in a succinct proposal via email to Chris Hoelzl, the network's head of development, at c.hoelzl@smithsoniannetworks.com. A submission form can be found at smithsonianchannel.com. Also, "Don't think we are 'Museum TV,'" he cautions.
Spike TV – Chris Rantamaki, VP of original series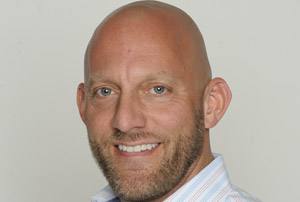 WHAT HE'S  LOOKING  FOR:
"The exciting news is that we're looking to double the amount of our original programming for 2012," says Rantamaki. "Spike is growing and we're open for business." As seen  in shows such as Auction Hunters and Repo Games, Rantamaki says "big characters with clear stakes  and a hook that keeps the audience  glued all the way to the end" will continue to be what the network is looking for.
The Spike team doesn't work in one-offs, but does greenlight airable pilots with the goal of going to series.
HOW TO PITCH:
Rantamaki and his team prefer producers to go through agents or attorneys to pitch to them. He also advises that tape is great and a clear, concise logline is a must. "Don't bring us your leftovers that you've pitched to everyone else. Bring your ideas to us first because we move quickly. We have a focused, nimble team and it's not uncommon to go from pitch to air in a matter  of months," Rantamaki advises.
MARKETS:

Realscreen Summit, Realscreen Factual Entertainment Forum and Westdoc.
The Style Network – Katie Buchanan, SVP of programming and acquisitions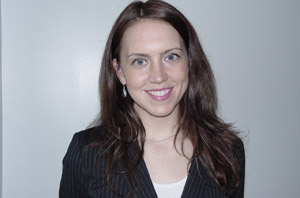 WHAT SHE'S  LOOKING FOR:
Fashion and beauty, body image and weight loss, and home are key categories for Style. The net develops for primetime, but shows have to work across  the schedule.  Style currently schedules  high profile reality series on Sundays and Mondays, and movies and key format series for Fridays and Saturday nights. Eighty percent  of the network's programming is original.
Characters should be "loud and outrageous, relatable, sincere and inspiring," says Buchanan. Strong female characters are also in demand.
The target audience is W18-49 with the sweet spot demo of W18-34. Buchanan also adds that she's interested in one- offs, especially for the recently launched  'Style Exposed' documentary strand, as well as coproductions.
HOW TO PITCH:
All pitches should go through Style's development group, specifically Grace Borrero (gborrero@stylenetwork.com). They prefer to see tape on any talent, show concept, or finished series. Pitches are accepted from represented producers and talent, and a release form will need to be signed.
Sundance Channel – Michael Klein, SVP of original programming and development
WHAT HE'S  LOOKING  FOR:
Klein says Sundance Channel programs for adults in the 35-44 age demo, with a slight female skew to the audience. "Our audience loves television – consuming up to seven hours a day," offers  Klein. "They are influencers – plugged into the world, and always looking for the next big thing. They want to push their boundaries, expand their minds and unlock their own potential.
"They are looking for television that engages,  entertains and adds value to their lives," he adds.
Projects are developed that hit the key elements  of the channel's creative filter: 'the pursuit  of living a true life,' 'emotional immersion,' 'credible individuals,' 'authentic situations' and 'idea forecasting,' or celebrating what is just ahead  of the curve. The channel is only looking for series with a minimum of six episodes.
HOW TO PITCH:
Sundance Channel does not accept unsolicited pitches. Credited producers and/or their agents can contact Lizzie Kerner, manager of programming and development, via elizabeth.kerner@sundancechannel.com.
MARKETS:
Sundance Channel sends representatives to every major market, says Klein.
Syfy – Tim Krubsack, SVP of alternative programming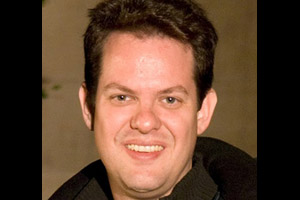 WHAT HE'S  LOOKING  FOR:
"We're looking to add probably about nine new unscripted series  on the air for 2012, which is above and beyond what we are already producing," says Krubsack. Hour-long programming that fits the net's theme of "believe the unbelievable" works, and the hunt is still on for paranormal shows. "That's the genre that we definitely want to continue to be the biggest and best network in," offers Krubsack.
There's also room for workplace docuseries, and transformational shows in which the audience gets to see a creative process happen, such as Face/Off . What doesn't work are paranormal  shows without a healthy skeptic to ground the series. Also not of interest are darker shows on subjects such as exorcisms or cults.
HOW TO PITCH:
Pitches through agents are preferred, or if there is an existing relationship with a prodco, it can reach out directly. If you're a new producer to the net, there is a submissions process. Contact Krubsack's office and the necessary forms will be sent  out.
TLC – Howard Lee, SVP of production and development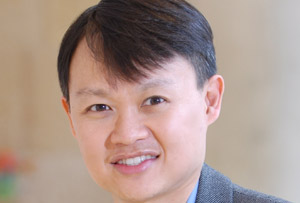 WHAT HE'S LOOKING FOR:
Lee says the target demo for Discovery Communications-owned TLC is women, 18-49. Top hits for the net range from the family business fun of Cake Boss to the controversial Sister  Wives, to the "savvy shoppers" series Extreme Couponing. Recent greenlit series include Candy Queen (w/t), featuring Jackie Sorkin, proprietor of Hollywood Candy Girls, an events and candy company.
In terms of content, Lee is looking for airable pilots, specials, one-offs and series. Program categories of interest, as listed on the Discovery Producers Portal at https://producers.discovery.com, include family, lifestyle, wedding, and home/property/real estate.
HOW TO PITCH:
Producers should visit the Discovery Producers Portal to find out more about the process  and ultimately send proposals via its eSubmissions service. Unsolicited show ideas, concepts and suggestions are not accepted.
Regarding acceptable pitch materials, Lee says tape, two-pagers, brief initial episode outlines and talent tapes are preferred.
TruTV – Darren Campo, SVP of programming, production and development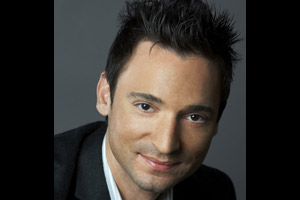 WHAT HE'S  LOOKING  FOR:
For producers looking to get a show on the Turner-owned network's schedule, Campo says it's looking for male-skewing programming in a wide range of genres. Well-performing series include Hardcore Pawn and Conspiracy Theory with Jesse Ventura.
HOW TO PITCH:
Contact Marissa Ronca, VP of development, via Marissa.Ronca@turner.com. From casting tapes to one-pagers or show bibles, she and her team review every submission and provide feedback. Tape isn't a must, but it is extremely helpful, especially for talent-based pitches.
"Don't limit the projects  you bring us based  on what you think we might want," advises Campo. "Our development slate is deep and diverse, so I encourage you to get in touch with the development team to find out the latest programming needs  at any given time. You might be surprised what we respond to."
MARKETS:
The Realscreen Summit, the Realscreen Factual Entertainment Forum, MIPCOM, and Banff.
We TV – John Miller, SVP of original productions and development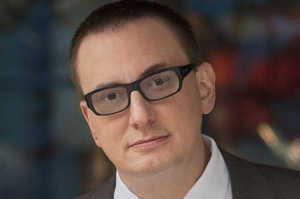 WHAT HE'S  LOOKING  FOR:
AMC Networks' female skewing WE tv has had recent  success with such series as Braxton  Family Values, Joan and Melissa: Joan  Knows Best? and Downsized – programs that Miller says "focus on unfiltered female characters  in modern families."
Indeed, it appears that the 'WE' in the network's name is linking more and more to the idea of family. "At the show's core, there should be a family with an interesting story to tell, full of drama, conflict and humor," says Miller.
Series orders tend to begin in the six to eight episode range, but each show varies.  Miller says the net is currently focused on series and not interested  in specials, but "if there's tape, we'll watch it."
HOW TO PITCH:
Visit the network website at www.wetv.com and scroll down to the bottom of the home page to access the submissions policy. Brief outlines and tape are encouraged. WE tv only accepts  pitches through lawyers and agents.
MARKETS:
The Realscreen Summit, MIPTV, MIPCOM, NATPE, Westdoc.
---
This U.S. commissioners section features in the full 2011 print edition of Radarscreen (pictured below), which features interviews with more than 45 non-fiction commissioners – and which realscreen subscribers have already have received. Interested in becoming a subscriber? Click here for more details.