Our roll-out of Radarscreen 2011, realscreen's Global Pitch Guide for approaching non-fiction commissioners, continues with a look at buyers from UK networks, including A+E Networks, the BBC, Channel 4, Current TV, and UKTV.
You can also check out the previously published guides to U.S. networks (part one and part two) and Canadian networks, as well as international Radarscreen previews with France 2′s Fabrice Puchault,RAI's Lorenzo Hendel, ORF's Andrew Solomon and CBS Reality's Sam Rowden.
A+E Networks UK – Adam MacDonald, VP of programming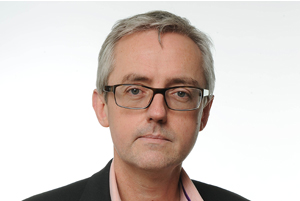 WHAT HE'S  LOOKING FOR:
A+E Networks UK, encompassing History, Military History, Crime and Investigation  Network (CI) and  Bio, gets approximately 60% of its programming  from an output deal with A+E Networks in the U.S. About 30% of  its content comes from acquisitions, with the remaining 10% stemming from commissions. Of the networks under the umbrella, History has an acquisition-to-commission ratio of 50-50, whereas CI has a higher percentage of acquisitions.
While based in the UK, the networks also broadcast across Europe and Africa. MacDonald says, "We don't like to be overly UK-centric in the commissions we make but we are looking to increase our commissions and indeed our acquisitions for our international territories."
The nets are also keen to coproduce internationally in circumstances where they will have exclusivity on their territories.
In terms of tones  of programming, History, like its U.S. counterpart, is looking for what MacDonald calls  "more 'present tense,' character-driven, energetic and entertaining history franchises" when it comes to series, citing Pawn Stars and History UK's own foray into the "artifactual" genre, Mud Men, as prime examples.
"We think of our audience as a kind of 45-year-old bloke who isn't an expert at history but is a real enthusiast  for it," he says.  "So we have people like that viewer onscreen, unleashing  their obsessions with history within the programs and formats we're looking for."
MacDonald also says there's a need for big event pieces "that tell core history in a contemporary way, in terms of how they're filmed and how they look visually." For CI, the core demographic is female, mid-forties at its core. MacDonald says ratings  for CI are currently higher than those  of History in the UK.
What works for the net are documentaries  on true crime told through the perspectives  of participants,  structured with the narrative techniques  of drama.
HOW TO PITCH:
Proposals  for History and Military History can  be emailed to Rachel Job, head of acquisitions  and commissioning, at rachel.job@aetn.co.uk. For CI and  Bio, send proposals to head of acquisitions and commissioning Koulla Anastasi via koulla.anastasi@aetn.co.uk.
The proposal, says MacDonald, can be as little as a paragraph. "You need to be able to distinguish your propositions very succinctly," he says.
"For History, where a lot of the ideas are dependent  on characters, we'd ask for taster tapes  or character reels," he continues. "For CI, which is less dependent  on characters, if we like the idea then we'll ask for a more detailed treatment and critically, it depends on what access you can get to the participants."
WHERE TO FIND HIM:
Realscreen Summit, MIPTV, MIPCOM and History Makers.
BBC – Nick Fraser, series editor for 'Storyville'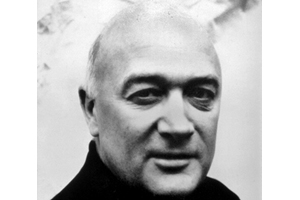 WHAT HE'S  LOOKING FOR:
The BBC's 'Storyville' strand is the UK public broadcaster's main window for airing international documentaries. Last year the strand aired some 25 films across digital terrestrial channel BBC4, several of which were repeated to a larger audience on terrestrial net BBC2.
Films airing in the strand are usually hour-long, although the strand sometimes airs 90-minute docs. 'Storyville' films are often award-winners, with past films having included Man on Wire and Why We Fight, and future docs set to premiere including Project Nim and The Interrupters. Competition for the strand is fierce.
Fraser is looking for interesting international documentaries which can reach a wide audience. The type of audience for any given film can vary a lot, he says, depending on when it is shown. "When they get repeated on BBC2 it probably has a different demographic to when it's on BBC4," he says.
In terms of what the broadcaster is not looking for, he offers that "terribly PC and worthy stuff doesn't go down well with us, nor does very verbose and self-righteous pitches."
Fraser adds that although 'Storyville' will buy a few finished films a year, "we try to coproduce, pre-buy or produce from scratch as many films as possible." Beyond his strand, Fraser will also help out with the buying of factual for the rest of the BBC, directing filmmakers to other commissioners, if a project is not exactly right for 'Storyville.'
HOW TO PITCH:
Treatments can be mailed to Storyville.mailbox@bbc.co.uk and should also be submitted via the BBC's electronic commissioning system at https://ssl.bbc.co.uk/ecommissioning/.
"Having a very firm sense of what you want to do, what kind of film you want to make, and also where you think the cash might be coming from, is hugely helpful," says Fraser. "It doesn't mean that you have a lot of experience, but you have to really know what you're doing and give some idea about how, in its totality, the film can be funded."
If possible, producers should show sample footage from their work and offer short, entertaining proposals. Fraser and his team also like to be involved early in the process. "A lot of stuff, by the time it fetches up on the market, it's too late," says Fraser. "We can't have a say in it.
"We like to get involved a bit earlier. So it's best to come to us with stuff before it's finished. Essentially we rely on word of mouth, or people sending us films when they're in the middle of shooting or editing."
He adds that 'Storyville' gets about 1,200 finished titles sent in each year, of which very little gets picked up.
WHERE TO FIND HIM:
Fraser's key markets are Sundance, IDFA and Sheffield Doc/ Fest. And although he welcomes approaches in person, when people see him at markets  "they mustn't nag me," he cautions, wryly.
Channel 4/More 4 – Tabitha Jackson, commissioning editor for arts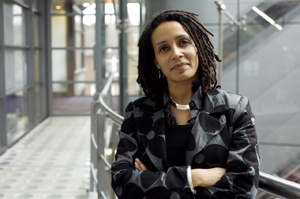 WHAT SHE'S  LOOKING FOR:
Channel 4′s audience  is the youngest of the UK's five terrestrial  channels, and that goes for the network's arts audience too. The public service broadcaster is funded by advertising  revenue, and "the Holy Grail for advertisers is 16-34s and ABC1s," according to Tabitha Jackson, the network's commissioning editor for arts.
"Critically, reputational  pieces  like Clio Barnard's The Arbor and Werner Herzog's Cave of Forgotten Dreams have worked well for us in arts, as will Mark Cousin's upcoming The Story of Film: An Odyssey." She adds that an upcoming 'street summer' season showcasing street poetry, street art, urban sports and street dance "should also do well."
Recent factual hits for the channel in general have included Big Fat Gypsy Weddings and "big rig" shows  like One Born Every Minute, Jackson says.
WHAT SHE PAYS:
"There are always exceptions, but broadly from £100,000 to £250,000 [US$164,000 to US$410,500]," says  Jackson. "On average it is about £170,000 to £180,000 – less for coproductions, and less still for pre-purchases."
HOW TO PITCH:
Proposals should ideally come in via a production company, consisting of one or two pages in the first instance. "Our online system at //4producers.com is definitely the way to go for straight proposals," Jackson explains. "Sometimes a couple of lines by email works if you know me, but if you know me you also know what a disaster area my inbox is.
"Visual material always helps if the idea is talent-based or strongly character-driven, but don't waste  your resources producing a polished piece – that's what development is for."
HOW NOT TO PITCH:
"Don't just give me a subject area, give me a film," Jackson says, "and don't tell me why I should commission it, tell me why you want to make it. Also don't be pushy, be passionate, and don't be completely unfamiliar with our output and ethos.  Films and series aren't commissioned in a vacuum." She adds that she is not currently looking for art history, arts heritage, arts biography or "performance in a box" programming.
WHERE TO FIND  HER:
Sheffield Doc/Fest, IDFA, MIPDOC, TIFF.
Current TV – Lina Prestwood, director of content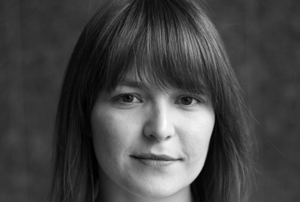 WHAT SHE'S  LOOKING FOR:
Prestwood says Current UK's audience age demo is wide, in the 18-40 ballpark, and is "smart, politically engaged and curious about the world  they live in." While there's a slight male skew to the audience, Prestwood says Current wants its programming to appeal to both sexes. "Smart, authentic  programming with a surprising twist is key," she offers.
"We like our on-screen talent and propositions to be opinionated and go on probing journeys, as with Gail Porter on Prostitution; take a deep dive into subjects  they think they know, such  as The Forced Marriage  Unit; and treat our contributors and audience as smart peers, as with What Did I Do Last Night?" she adds.
Current also wants its programming to be bold and directly relevant to its UK audience. "As a rule of thumb, if you think it's too risky or challenging  and are scared  to pitch it, then  do," Prestwood implores. "At the very least, we'll admire your audacity." However, if you think the project could comfortably land at another network, "then it's not yet Current," she says.
Current's standard tariffs are £25,000 (approx. US$40,000) per hour and £15,000 (approx. US$24,000) per half hour. One-offs must be an hour but the minimum run for a half-hour series is three episodes, unless it is a pilot.
HOW TO PITCH:
Prestwood prefers email pitches. "A punchy paragraph outlining the idea in the body of the email is always essential and fine on its own, along with links to talent and taster tape if available, but fuller treatments are also very welcome, too," she  says. The net makes it a priority to work with emerging filmmakers so be sure to sell the talent behind the project.
"If part of your pitch is experimenting with form, technology, tone or convention, which we like to do, make sure that's clear in your proposition," she  adds.  Emails can  be sent  to Prestwood via lprestwood@current.com.
Also take note that the Current audience is social media-savvy, so pitches should reflect that. "We love ideas that engage our audience before, during and after transmission so find a way to get their loyalty, and you have our attention," she says.
Discovery Real Time/DMAX – Sarah Thornton, head of production and development for lifestyle and entertainment, Europe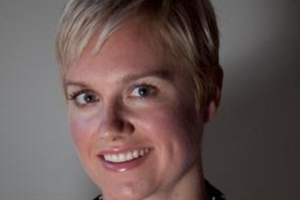 WHAT SHE'S  LOOKING FOR:
While Thornton oversees  lifestyle commissions for Discovery Networks in Europe (see the upcoming Europe section), two Discovery nets airing in the UK, Real Time and DMAX, also fall under her purview.
Discovery Real Time is a female-skewing channel for which the target audience is women over 16, and the core viewers are women from 25-45. Co-viewing couples make up a secondary audience. Thornton says programming on the channel centers around great characters  ("think Cake Boss' Buddy Valastro [or] Sister Wives' Kody Brown," she offers), transformational formats, compelling processes and real-life stories. She cites  Cake Boss, Come Dine with Me and Wheeler Dealers as prime examples.
DMAX, meanwhile, is geared towards a young adult audience in the 16-34 age range. Thornton says the channel "invites its audience to indulge their inner voyeur with programming that is smart, provocative and at times, irreverent." Programming that works for DMAX tends to feature "unashamedly tabloid subjects, visually shocking  and compulsively watchable subjects and larger-than-life characters who have an edge yet with whom we empathize," says Thornton. Recent series that have clicked for DMAX include I Didn't  Know I Was Pregnant, Jodie Marsh Tattoo Apprentice, and Miami Ink.
The volume for series  would generally be four-to-eight eps, and are ideally self-contained  hours.
WHAT NOT TO DO:
Thornton advises producers not to "kill us with the detail or overthink ideas – topline is the best starting point." Also, don't pitch things already on TV unless there's a unique spin to the idea and don't pitch ideas  that have already been rejected in the U.S. And if something has already been rejected by her team, don't argue for it, as "there is normally a good reason" for the 'no.'"
WHERE TO FIND HER:
Thornton attends  the Realscreen Factual Entertainment Forum, the  MIP markets, the Edinburgh International Television Festival and The Fringe.
UKTV – Tracy Forsyth, lifestyle commissioner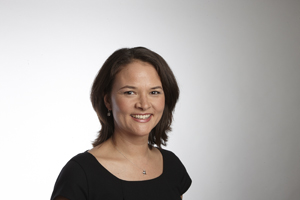 WHAT SHE'S  LOOKING FOR:
Forsyth is commissioning editor predominantly for the UKTV channels Home and Good Food. For Home, Forsyth is looking to commission about seven to eight series a year, with the possibility for more series in 2012 and beyond. "Our ideal [goal] is to have a new series once every month to drive spikes in the audience," she says.
Forsyth adds that Home tends to order series in volumes  of 10 x 60 minutes or 15 x 30 minutes, but when they sense  a series is going to be a hit, such as My Flat-Pack Home, she'll commission its producers  to make two series back to back.
Home is looking for aspirational  property-searching programming, along the lines of Fantasy Homes by the Sea, while another  category  that does well is "big build" or renovation programs. The network also airs programming about ordinary people living in extraordinary houses, and also looks at shows dealing with interior designers working on amazing properties. Lastly, Home looks for "don't move, improve" programming.
For Good Food, meanwhile, she wants programming based on big-name chefs, who ideally have had a terrestrial show in the UK, as well as entertainment-focused programming with food at its heart, such as Choccywoccydoodah, returning for its second season.
MONEY TALK:
Home typically pays about £50,000 (approx. US$81,000) for an hour and around £28,000 (approx. US$45,000) for 30 minutes, while Good Food is about £40k/hour (US$65,000) and £20k/half hour (US$32,000).   "On both we're very interested in ad-funded programming," she adds.
HOW TO PITCH:
Forsyth favors an introduction via email (tracy.forsyth1@uktv.co.uk) with info about yourself and past work. "Don't just send  in fully fledged  ideas  – don't waste  time by doing that – just come and meet me first. And then we'll pursue it from there."
---
This UK commissioners section features in the full 2011 print edition of Radarscreen (pictured below), which features interviews with more than 45 non-fiction commissioners – and which realscreen subscribers have already have received. Interested in becoming a subscriber? Click here for more details.