The final installment of Radarscreen 2011, realscreen's Global Pitch Guide, rolls out today, with the spotlight landing on funding bodies that help support filmmakers in the UK, Australia, the U.S. and beyond.
Radarscreen's previously published guides for approaching commissioning editors at U.S. networks (part one and part two), Canadian networks, UK networks, European networks and international networks, are also available as a reference.
The Channel 4 BritDoc Foundation – Jess Search, chief executive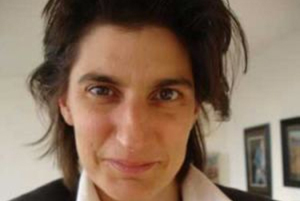 WHAT IT'S LOOKING FOR:
 The main Channel 4 Britdoc fund is for the production and completion of documentary features, and is designed for British and Britain-based filmmakers. Recent projects backed  by it include Hell  & Back Again, The End of the Line and Erasing David.
The organization funds a wide range of documentaries. As CEO Jess Search explains, "When the Foundation invests in a film, we fully come  on board as exec producers. The project benefits from the editorial expertise, association, and the quality guarantee that our involvement promises, making it more likely that other coproducers will come onboard."
In addition to the central production and completion fund, Britdoc has a development fund in collaboration with sportswear manufacturer Puma, called the Puma.Creative Catalyst Award. The initiative  is open to filmmakers anywhere  in the world, and 10 projects are selected and given grants every three months.
Britdoc also runs The Good Pitch initiative, in partnership with the Sundance Documentary Institute. "The Good Pitch format is there to raise funds and support for selected projects," Search explains. "By bringing together filmmakers with non-governmental organizations, foundations, philanthropists, brands and media around leading social issues, we are giving direct backing to films that need it.
"We also look at other means of raising funds for documentaries, and we've established a long-term partnership with Puma to offer various awards. Our recent 'Power of Nature' scheme brought together brands and NGOs to help fund a documentary feature around a particular issue."
HOW MUCH IT OFFERS:
"On average we fund in the region of £20,000 to £50,000 [US$32,500 to $81,000] with the Channel 4 Britdoc Fund," says Search, "and we give out 40 development awards of €5,000 annually with the Puma.Creative Catalyst Award."
WHAT YOU SHOULD  KNOW:
"We are a small but dedicated team, here to help catch the great projects that need to be made but don't fit the broadcast funding shoe," explains Search. "We are not here to replace TV financing and if we think that you could get funded elsewhere we will recommend you try that route first."
HOW TO APPLY:
The first step is to take a look at the organization's website, britdoc.org. The main Channel 4 Britdoc fund is open for applications all year round and the organization aims to respond to each application within 10 weeks.
In terms of direct contact, "we annually host the Britdoc bar at Sheffield Doc/Fest [in the UK] and attend a number of pitching forums and festivals throughout the year, including regular Frontline Club matchmaking events," Search says.
Cinereach – Adella Ladjevardi, grants manager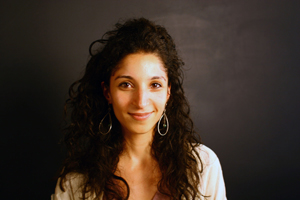 Cinereach's mission is to fund and produce films "at the intersection of engaging storytelling, visual artistry, and vital subject matter," according to Ladjevardi. The organization seeks out projects that explore emergent topics, themes or ideas, depict underrepresented perspectives, spark dialogue and challenge preconception and bias.
"Stylistically, we prefer films that favor story over message, character over agenda, and complexity over duality," she adds. "We are inspired by storytelling that reflects an independent spirit, resonates across international boundaries, and champions humanity and hope."
WHAT IT OFFERS:
Cinereach's grants support fiction and non-fiction feature films at any stage  of the production process: research and development, production and post-production. There are two grant cycles per year – summer and winter – and for each cycle between five and 15 projects are selected to receive between US$5,000 and $50,000.
WHAT YOU NEED TO KNOW:
In addition to making grants, Cinereach looks to form "lasting and meaningful relationships" with the people it supports. "We invite a continuing dialogue, maintain an open-door policy, and help to rally a community in which our grantee films and filmmakers can flourish," Ladjevardi says.
HOW TO CONTACT:
At Cinereach.org you can review the grant priorities and guidelines, browse through previous Cinereach grant recipients, and see biannual grant deadlines. Once submissions  are open for a given grant cycle, Cinereach's online application center opens. From there,  applicants can draft, edit, and submit online letters of inquiry. Email grants@cinereach.org or call +1-212-727-3224.
ITVS – Claire Aguilar, VP of programming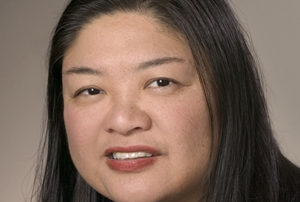 THE FUNDS:
The Independent Television Service's initiatives include its Open Call, International Call, LINCS, Diversity Development Fund and Commissioned Funding. Aguilar says it has utilized an online application process this year and it's very important to follow all the directions, which can be found at //itvs.org/funding.
"[The Open Call] really is a production fund, so the project should be in production," Aguilar says. The Open Call deadline occurs annually in July, while the International Call will open for submissions mid-October 2011 with a deadline of December 9, 2011.
LINCS provides matching funds up to US$100,000 to partner public TV stations with independent producers; proposals are accepted on an ongoing basis and producers must be U.S. citizens or legal residents.
For the Diversity Development Fund, the next deadline is November 11, 2011 and applications will be accepted one to two months before the deadline. Lastly, Commissioned Funding is open year round and is for doc projects that fall outside of the previously mentioned initiatives. Deadlines are all hard deadlines, with no extensions.
HER TIPS:
There isn't really a formula, says Aguilar, to what gets selected to receive ITVS funding but it boils down to good programming that speak to ITVS' mission – films that "take creative risks, advance issues and represent points of view not usually seen on public or commercial television."
Aguilar also advises against people submitting finished films, since it is really a coproduction funder. "Have the materials versioned in English, either subtitled or voiced," she adds.
The Tribeca Film Institute – Ryan Harrington, director of documentary programming
WHAT IT SUPPORTS:
As director of documentary programming, Harrington oversees half a dozen different funds for the Tribeca Film Institute (TFI) – the not-for-profit arm of the New York-based film festival – which cumulatively gives away more than US$1 million to support documentary filmmaking each year. The organization's flagship funds are the Gucci Tribeca Documentary Fund (GTDF), which is for "character-focused social issue films," says Harrington; and the TFI Documentary Fund, which is for "story-driven, non-issue films."
Of the latter, Harrington explains: "It's kind of for films that sit outside of that need to change the world – great stories which just happens to be documentaries."
In 2011, the GTDF selected six projects for support, offering grants ranging from US$10,000 to $25,000. Meanwhile, TFI Documentary Fund, which is presented by HBO, provided $100,000 in fellowships and grants in its first year.
Elsewhere, the institute has its TFI Latin America Media Arts Fund, which "traditionally supported Latinos living and working within Mexico, Central and South America," Harrington says. However, he adds that recent support from beer company Heineken has seen the funds' remit expanding to create a new Heineken Voces Grant, so that "we're going to be also supporting Latinos living and working in the U.S."
The fourth pot of cash Harrington oversees is the Tribeca All Access fund, which is an emerging program for under-represented filmmakers – "women, filmmakers of color, and other filmmakers who have been traditionally under-represented in media," Harrington explains. This fund includes a grant program, a master-class and lab during the Tribeca Film Festival, and a small-scale meet-market, where grantees can meet broadcasters and other funders.
For multimedia projects, the TFI New Media fund is a multimillion dollar grant which over the next five years  will look to invest in social justice, cross-platform projects. Finally, the organization has most recently teamed up with the PPR Corporate Foundation for Women's Dignity & Rights and Gucci to launch the Spotlighting Women Documentary Award, which forms part of the GTDF.
The new award offers $50,000 annually to a minimum of two documentary film projects dealing with women and women's issues. Each grantee will also receive consultation and one-on-one guidance from the Institute to help the projects reach completion.
HOW TO APPLY:
TFI staggers the submission dates for its funds throughout the year, with submissions for the TFI Documentary Fund having opened August 8, 2011, and submissions for the Gucci Tribeca Documentary Fund opening in January 2012. In terms of direct contact, Harrington frequents many of the major documentary forum-style events, including the Hot Docs Forum and the IDFA Forum in the spring and the fall respectively.
As a starting point, he says potential applicants should check out Tribecafilminstitute.org and "really see the kinds of projects that we fund, take a good look at our rules and regulations, and see if what you have is right for us."
SCREEN  AUSTRALIA
WHAT IT DOES:
Screen Australia is the country's national investment body for TV and film. It aims to invest in factual titles that will in some way engage audiences with Australian culture, identity and an Australian viewpoint on the world.
The organization offers four production investment funds at present: a National Documentary Program and a General Documentary Program, both of which are domestic initiatives; an International Documentary Program; and a Signature Documentary Program.
HOW MUCH IT  INVESTS:
Screen Australia invests roughly AUD$16.5 million (US$17.9 million) in factual per year, and currently has roughly 65 to 75 projects in production. It funds around 16 or 17 new projects per year.
With international coproductions, the organization can put in up to half the budget, to a maximum amount of AUD$500,000, but the filmmaker has to have in place at least 10% of the budget from other parts of the world, and a sales agent.
WHAT IT'S  LOOKING FOR:
The key requirement for Screen Australia is that it can only fund projects through an Australian producer or director; however, this can be a coproduction involving other countries. In most instances, grantees will need to have a broadcaster attached, or a sales agent if it is a theatrical doc.
Key projects backed for 2011 include Tony Krawitz's The Tall Man, an adaptation of the book by Chloe Hooper; and Iris Pictures' Miss Nikki and the Tiger Girls, which pitched at this year's Hot Docs Forum and looks at an Australian expat's efforts to champion an all-girl Burmese pop group.
HOW TO APPLY:
Guidelines for applying can be found at: //www. screenaustralia.gov.au/documents/SA_publications/ Guidelines/Glines_Documentary.pdf
---
This funders section features in the full 2011 print edition of Radarscreen (pictured below), which features interviews with more than 45 non-fiction commissioners – and which realscreen subscribers have already have received. Interested in becoming a subscriber? Click here for more details.