Al Jazeera America, the U.S. cable channel launching later this month, has hired former National Geographic Television exec Kathy Davidov and ITVS exec Cynthia Kane (pictured) for its in-house documentary film unit.
Davidov will lead the Al Jazeera America documentary team as senior executive producer, while Kane will serve as the senior producer for the documentary film unit.
Prior to joining Al Jazeera America, Davidov was the executive VP of production for National Geographic Television. She has also produced for Discovery, CNN and NBC, and the shows America's Most Wanted and USA Today on TV.
Kane, meanwhile, comes to Al Jazeera America from ITVS International, where she managed more than 150 international and domestic projects as senior programming manager. Prior to ITVS, Kane worked in programming and acquisitions at Sundance Channel, where she focused on documentaries and helped create 'Doc Day.'
"Kathy, Cynthia and the documentary team will be building on Al Jazeera's unwavering commitment to create ground-breaking, award-winning programming told from the human side of the story," said Shannon High-Bassalik, Al Jazeera America's senior VP for documentaries and programs.
"From Peabody and Polk Awards to Foreign Press Association and Alfred I. duPont Columbia University Awards, Al Jazeera documentaries have been highly regarded by the most prestigious journalism organizations in the world. That rich tradition will continue at Al Jazeera America under Kathy and Cynthia's leadership."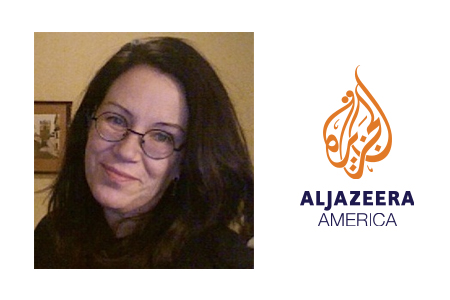 According to Al Jazeera, Davidov will commission and acquire documentaries and series, and be responsible for developing cross-platform programming for documentaries that explore "topics such as immigration, education, poverty, healthcare and the justice system."
Kane (pictured above) will work closely with Davidov on all commissions, coproductions and acquisitions, sourcing one-off documentaries and documentary series.
She said the network hopes to "provide a new platform for original points of view and seldom-heard voices and bring compelling, innovative stories and insights to American viewers," while Davidov added that it would "give those who rarely have a voice the opportunity to be heard."
Al Jazeera America is set to be predominately a news channel, and launches on August 20, taking over the slot previously occupied by Current TV.