As DOC NYC kicks off today, Werner Herzog (pictured), whose latest doc Into The Abyss opens the New York festival, tells realscreen how the film evolved beyond its basic premise of personal conversations with Death Row inmates to become an existential think piece.
At the age of 69, Werner Herzog is on one hell of a hot streak.
After hitting box office gold with last year's 3D extravaganza, Cave of Forgotten Dreams, his latest effort, Into the Abyss, is now picking up buzz on the festival circuit and winning rave reviews. He has even landed a major on-screen role in a Hollywood blockbuster, being tapped to play the bad-guy opposite Tom Cruise in the upcoming feature One Shot, in what should amount to a remarkable casting choice.
At present though, the German director's key focus is on Abyss, which had its world premiere in September at the Telluride and Toronto international film festivals, and today kicks off DOC NYC before playing later this month at IDFA in Holland.
The 105-minute documentary is built around conversations in Texas with Death Row inmates Jason Burkett and Michael Perry – the latter of whom was executed just eight days after Herzog met with him – as well as interviews with an assortment of related characters, including the wife of one of the murderers, the guard charged with overseeing the lethal injection process, and family members of the murder victims.
The film's premiere came right as the thorny issue of capital punishment was once again thrust onto the news agenda in America, with the decision by Texas governor and U.S. presidential hopeful Rick Perry to deny clemency to condemned convict Troy Davis giving Herzog's doc a fresh urgency.
"There was always a sense that the issue had to come up again," says Herzog, talking to realscreen on a sunny hotel patio in Cannes, "and all of a sudden it's a big time debate in the United States. I have always made my position clear to audiences – and to the inmates, to the warden and everyone – that I'm not an advocate of capital punishment.
"However, it's not an activist's film against [it], because I cannot vote in the United States. I'm saying, 'I respectfully disagree with the practice of capital punishment.' And I do disagree."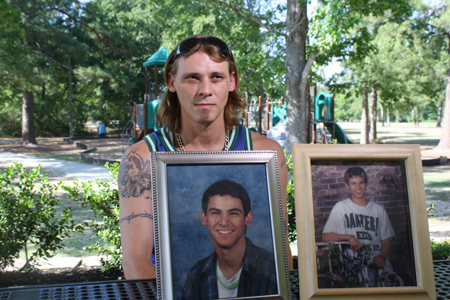 Herzog says that when he was 16, he pursued and ultimately abandoned the idea of doing a project in a maximum security prison in Bavaria, and as such the idea of revisiting the issue of crime and punishment "has been dormant" for some time.
"It somehow got a push because one person who interested me was facing execution in only eight days," he explains. "However, it was quite clear that the film should be much more than just Death Row inmates; I was also fascinated by the side of the families of victims of violent crime. The film is dedicated to them.
"And I was fascinated by the fact that somebody has to do the executions, so I spoke with the prison guard who would strap you to the gurney for the lethal injection and who, after 125 executions, had a breakdown and cannot do it anymore."
During its development, Herzog's project – coproduced by Creative Differences, Skellig Rock, Spring Films and Werner Herzog Film – shifted through a number of different forms and guises, taking on a number of titles along the way, including Gazing into the Abyss and Werner Herzog's Final Confessions. It eventually settled into two distinct entities: the feature film called Into the Abyss, and a four-part television series called Death Row, the latter of which promises to be a less existential affair.
U.S. net Investigation Discovery (ID) and UK channel More4 backed Abyss, along with theatrical firms IFC and Revolver, with ID also committing to air Death Row. ZDF Enterprises is handling TV distribution for both projects, and will launch Death Row at MIPTV, having launched Abyss at MIPCOM in October.
While they both sprang from the same source, Herzog says there will be "a clear distinction" between the two end productions, with the theatrical film featuring "a big tapestry of events around a sort of gothic America, and a look into the deep recesses of the human soul, going way beyond the crime and the perpetrators, going way beyond capital punishment," he explains.
---
To read the full interview with Herzog, check out the forthcoming November/December issue of realscreen magazine, publishing shortly. Interested in becoming a subscriber? Click here for more details.