In Hollywood, are documentaries the new books?
It certainly seems to be the case, given the activity of the past few months. While West Coast studios have had a long tradition of acquiring the rights to remake books as blockbusters, documentaries have recently come to the fore as the new hot choice for real life-inspired screenplays.
At Sundance in January, the two big stories emerging from the Utah festival both concerned doc remakes.
First came the announcement that U.S. pay-TV net HBO and Scott Rudin Productions had acquired the rights to remake Lisanne Pajot and James Swirsky's Indie Game: The Movie, a crowdfunded doc about video game developers, as a fictional TV drama – the second successive year the net has acquired fiction rights for a doc, after optioning Ian Palmer's Knuckle in 2011.
Then came the news that 1492 Pictures, the prodco behind box office hits such as The Help and three films in the Harry Potter series, would be teaming up with ro*co productions for a pipeline partnership that would see documentaries adapted into features, starting with Yoav Potash's Crime After Crime.
A few weeks after the festival, remakes hit the headlines once again, when The Weinstein Company announced that musician Sean "Diddy" Combs had signed on as an exec producer for Dan Lindsay and T.J. Martin's Undefeated, which looks at underprivileged student athletes from an inner-city Memphis school, and the volunteer coach who steers them through a football season.
As part of the deal, Combs will work on a scripted remake of the doc, which has gained a huge publicity boost after its recent Academy Award win for best documentary feature.
Finally, director Katie Dellamaggiore unveiled details in March of a deal for her doc Brooklyn Castle (pictured, top) at SXSW in Austin, Texas, with Sony Pictures and Scott Rudin Productions signing on to buy up the film's remake rights.
Of course, documentary remakes have occasionally happened in the past – Werner Herzog remade his 1997 doc Little Dieter Needs to Fly as the 2007 movie Rescue Dawn, while actor Drew Barrymore won a Golden Globe for her role in HBO's 2009 remake of David and Albert Maysles' 1975 classic Grey Gardens.
But the recent and sudden charge to buy up doc rights is remarkable. And while non-fiction makers are themselves not above turning to other mediums for adaptations, what is it that's driving this West Coast gold rush?
"There's nothing like a true story," offers 1492 Pictures president Michael Barnathan (pictured below). "There are so many interesting documentaries that get made and either don't get seen or don't get into the right hands in terms of movie people. And something like Undefeated or Crime After Crime is fantastic because it's got a whole arc to the story, which makes everybody's life easier. You have a surer sense of what it is than if it were just a kernel of an idea.
"The other nice thing is that often years of research go into these," he adds. "Working with a documentarian, as we are with Yoav, if they've been getting inside the story, living with it for six years or so and looking for those dramatic turns, then they know it very intimately."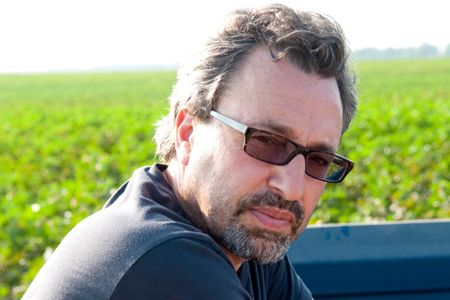 Prior to the ro*co deal, Barnathan had thought about the idea of turning a documentary into a movie, having optioned Thurston Clarke's book The Last Campaign: Robert F. Kennedy and 82 Days that Inspired America after being impressed by PBS's 'American Experience' doc RFK.
"Certainly the documentary about Robert Kennedy kicked off our interest in doing a movie, and we subsequently optioned a book and have developed a screenplay. It just knocked me out, mostly because there was so much about Robert Kennedy that I didn't know, or that I thought I knew but I didn't."
Ro*co productions president Sue Turley said her team got to know Barnathan and 1492 founder Chris Columbus when the two parties were initially looking at making The Help as a doc, before the project changed direction into a Hollywood feature.
After presenting 1492 with a slate of five docs that she thought could be adapted, the two companies chose Crime After Crime (pictured below) to be the first project, and will aim to develop two or three docs a year as remakes.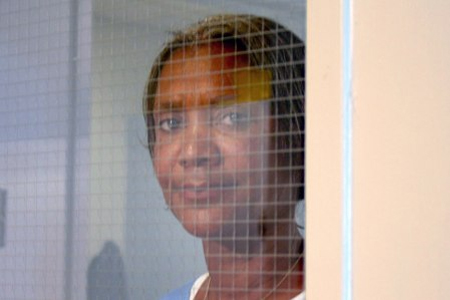 "Having been on the set with The Help and seen how beautifully they were adapting something from a book into a feature, I thought this could be perfect for them," says Turley. "But I just sat with it for a while because I didn't have any idea whether they would be interested in something like this.
"But once I got the call from Yoav that he got into Sundance and we saw the final cut, and then the success happened with The Help, I thought I should talk to them about Crime After Crime," she adds. "I thought it was very similar in tone and texture to what they did with The Help."
Elsewhere, Nigel Sinclair, the co-founder of Undefeated prodco Spitfire Pictures and co-chairman and CEO of Spitfire's parent company Exclusive Media Group, says the reason The Weinstein Company took an interest in picking up the doc (pictured below) at SXSW in 2011 was the film's immediately apparent "little engine that could" qualities.
"We're working with the Weinstein team and are very much in the process of finding the correct writer and the correct creative team," Sinclair says, adding that he is "sure that the motion picture version will come to the screen."
The key thing with any remake, he adds, is "the raw material – whether it's a book, a documentary, or an article. Anything that's a great story – that's what people are looking for, both filmmakers as well as the audience.
"Anything that has the kernel of a great story and great relationships – and this film obviously has both of those in spades – becomes the basis, potentially, for a great movie."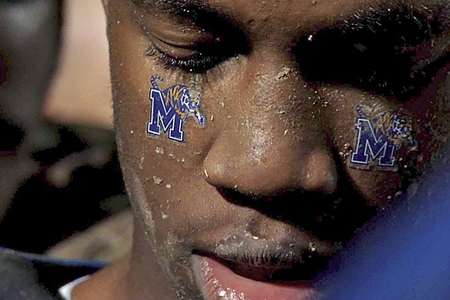 Undefeated producer Glen Zipper, who serves as Exclusive Media's head of documentary features, adds that "everyone involved wants to bring something fresh and new to the feature version of this, something that might not have come through in the documentary, to expand upon the story and make audiences want to revisit all these characters."
With the Indie Game and Knuckle remakes, HBO is keeping tight-lipped, with a spokesperson telling realscreen that the network does not discuss projects that have been optioned and are still in development.
Nevertheless, Indie Game directors Pajot and Swirsky are effusive about the planned remake, set to be overseen by producer Scott Rudin (Moneyball, The Social Network).
"We are ecstatic about the possibilities of working with this team," the directors said in a statement. "All you need to do is look at the list of HBO series titles and Scott Rudin's IMDB [listing], and you can see why we think this is a brilliant thing. We want to see this show happen. We want to watch this show."
Among the other directors getting in on the remakes game is New Jersey-born filmmaker Marshall Curry, who landed his second Oscar nomination this year for If a Tree Falls: A Story of the Earth Liberation Front, and is currently assisting Hollywood studio Dreamworks in a remake of his second film Racing Dreams, a doc about young NASCAR hopefuls, as a scripted feature.
Curry has signed on to exec produce and creative consult on the remake – a role that among other things will see him giving script notes – and is also shopping around the remake rights for If a Tree Falls (pictured below).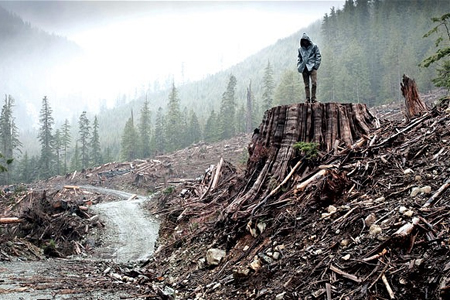 "There are many times where we're in the edit room and we're thinking, 'I wish this were a fiction movie because if it were we could tidy up this plot point or accentuate this dramatic moment,'" says Curry. "But when you're making documentaries you're bound by what really happened, so there is definitely a place for fictionalizing documentaries."
That said, his endorsement comes with a caveat. "Sometimes Hollywood makes the mistake of thinking that documentaries are just rough drafts for fiction films, which isn't the case," he opines. "There are moments that are magical in documentaries because they're real, and once they're fictionalized they lose that magic."
Barnathan agrees. "Something like Capturing the Friedmans, for example, was so bizarre and strange. And the fact that it's real and you're watching it unfold in that way means that if you were to dramatize it, it would become less effective. So it's definitely finding the story that could benefit from retelling in a dramatic film."
In terms of other potential pitfalls, Curry warns that when dealing with Hollywood studios "the deals are very different from documentary deals in the way they're structured. My best advice would be to get somebody who has negotiated these deals beforehand and let them do it for you."
Barnathan, meanwhile, says that – as with dealing with book adaptations – life rights can be a major issue. "But often with a book, the author or publisher has already acquired those rights. Those are the biggest issues in terms of documentaries – life rights when you need them.
"And again, if the documentary filmmaker had a good relationship with the subject, it's helpful," he adds. "It's certainly the case that in Crime After Crime Yoav has a very good relationship [with the film's subjects] – he has been very helpful."
With additional files from Kevin Ritchie