Eugene Jarecki's four-years-in-the-making epic The House I Live In caused quite the stir at Sundance this year, polarizing audiences and taking home a Grand Jury Prize. As it plays today at Silverdocs in DC, the director (pictured) tells realscreen why it's time for America to rethink its war on drugs.
Hype around The House I Live In began swirling in June 2011, when realscreen first revealed that director Eugene Jarecki was close to completing an epic work that was tentatively called Ghetto.
The film was set to be a four-years-in-the-making opus examining America's failed war on drugs from every conceivable angle. Featuring interviews with judges, police offices, junkies, drug dealers, prison wardens, authors and heavyweight political thinkers, Jarecki would propose that a key problem in America has been a shift from treating drug addiction as a health issue to treating it as a crime issue.
Seven months after the story, Sundance Film Festival senior programmer David Courier increased anticipation around the doc further, describing it pre-festival as "one of the best documentaries I've ever seen in my life" and a film "destined for history."
Finally, at Sundance in January, the film struck awards gold, taking home the coveted Grand Jury Prize for U.S. Documentary – the second time the director has won the trophy. The doc continues its run this week at Silverdocs in Washington DC.
However, despite its Sundance success, it would not be fair to say the film has been universally applauded. Jarecki's latest effort is a complicated, heavyweight thesis that demands serious thought and consideration, and can be seen as a sort of sister work to his 2005 masterwork Why We Fight.
Where that film offered a deep insight into war, politics and the American military-industrial complex, The House I Live In looks at the country's long running war on drugs, and its relationship with the somewhat analogous prison-industrial complex.
Talking to realscreen in Utah earlier this year, Jarecki was cool and articulate, expressing developed and complex ideas with relative ease.
The scrapping of the original title, he explained, came about when he realized that the film was not just about drugs, but an attempt "to take stock of the country in which we live – a country that has become the world's largest incarcerator and that sees mass incarceration not as an unhappy result of circumstances, but as almost a fundamental component of contemporary civilized life.
"How do you take stock of a house you live in when there's a fundamental madness driving life in that house?" he reflected. "That's what took over as a way of looking at this subject, far more importantly than, for example, elements of history that correspond between today's phenomenon and past phenomenon."
Jarecki describes the film as "a deeply personal work," owing to its links with family friends who are featured on screen. Indeed, for the director, documentary-making is very much a family affair.
His father, Henry, exec produced James Toback's 2008 doc Tyson, and two of his three brothers are also documentary-makers: younger brother Nicholas is the director behind 2005 doc The Outsider, while elder brother Andrew made the Oscar-nominated Capturing the Friedmans and is a fellow Sundance Grand Jury Prize-winner.
"You could say I've spent most of my life on [this film]," Jarecki said. "The personal nature of the subject matter means that there are qualities and story elements, and feelings and perspectives in this film that have been developing since I was really a toddler. The practical work of being a filmmaker and harnessing that into a finished film is only really the last four or five years."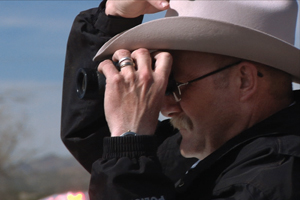 Though he has continued to make other films while working on House – most notably 2011′s HBO-commissioned Reagan – the director said his latest film (pictured above) "was always the labor of love that came out of my own personal experience, and that I felt was dealing with a subject of incalculable urgency."
When the film was called Ghetto, "those were developmental stages in trying to figure out how best to communicate this vast wealth of story material to people," he explained, "under what umbrella and under what architecture?
"And what became clear to me over time is what I was really doing – in the spirit of Studs Terkel or Alexis de Tocqueville, or other people that I deeply admire – was trying to get out on the road and capture perspectives on an enormous and yet barely recognized human phenomenon going on around me."
The film was made with funding from a variety of sources, including the BBC, ITVS, ZDF, NHK, SVT and VPRO. The most important early backer however, was BBC 'Storyville' editor Nick Fraser.
"Nick is my first stop in all artistic endeavours that I do," Jarecki offered. "He's very often in dialogue with me when they are embarrassingly infantile thoughts I have banging around my head, and he's a very good initial filter. He very often helps me shape my first stab at something. And of course he lends BBC 'Storyville"s support, which is invaluable and everybody knows that.
"Based on that, I then go around the landscape of other public broadcasters who, thankfully, have always been very supportive of my work in their own ways. Hans Robert Eisenhower, [formerly] at ZDF has been as strong a champion of what we do as anyone, and Claire Aguilar [VP of programming at ITVS] is terrific as well and was very believing in the project."
Over the long course of making House, Jarecki conducted some 50 interviews, which were subsequently constructed into what might best be described as a sort of visual thesis.
"I started with a perspective that was very personal on the lives of people I knew, and I understood enough about American history to know that there was no way to look at that without looking at it in the context of all that comes before it," he said, "because none of these things are born overnight – no social condition that has deep implications is something that just happens from one day to the next."
And the thesis that House offers is a damning one for America's War on Drugs, a conflict which, the film states, has left us with more black Americans in prison today than were held captive under slavery in 1850. Jarecki does not hold back in assessing the failings.
"The system is so broken – it has proven itself to be morally bankrupt, dysfunctional, it has failed," he said. "We've spent a trillion dollars, we've made 45 million arrests, and for all that drugs are more available than ever.
"The supply has not reduced, the demand has not reduced, they are purer than ever, the kids selling them and using them are younger – all of the stated goals have failed, so no one will stand by this thing. But, even though they can't stand by it, to quietly acquiesce to it profits the short-term political goals of politicians, who run on that and are able to sound rhetorically tough on crime."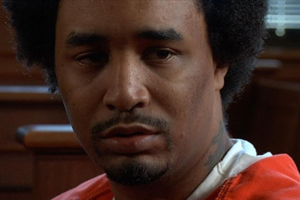 Despite the importance and passion of the film's message, the director knew that structure, accessibility and storytelling would be the key elements of the film's success, and getting the doc (pictured above) down to 110 minutes proved a considerable challenge.
"I want to make a definitive and compelling movie, but I want you to have time to go out to dinner after it and talk to your friends, so that the discussion I'm trying to promote starts," he explained.
"If I make the movie two-and-a-half hours long, I knock out your whole evening, you go to bed tired, maybe you remember a little bit of it the next morning, but it's going to fall away. This stuff is only going to take hold if the movie is cognizant of somebody's time – it occupies a catalyst role and hopes that that dialogue continues."
Ultimately, he offered, the thesis must not give way to good storytelling. "My storytelling sense is that of somebody who loves to be told a really good yarn, and I like to tell stories," he added.
"I felt very often like I was making a Robert Altman movie, because he was a master at that; his films are such a beautiful balancing act of personal stories interwoven around a theme, and the theme becomes the elephant in the room while these people go about their lives. That was the hope here."
The House I Live In is in competition at Silverdocs in Washington DC, screening today (June 20) at 7.30 p.m. EST. The film plays again on June 22 and 24, at the Los Angeles Film Festival in California.