TIFF doc programmer Thom Powers is predicting an increase in the number of doc deals done at the Toronto festival this year, with The Act of Killing (pictured), a doc backed by both Werner Herzog and Errol Morris, among the hot tips.
Talking to realscreen, Powers admitted that last year was something of "a quieter year" for deals in Toronto. While there were some sales – notably Palisades Tartan Films inking a deal for controversial Iranian doc This Is Not a Film – many films either failed to secure pick-ups or arrived at the fest with deals already in place.
Not so in 2012. "This year there's a lot for sale," says Powers. And among the titles receiving the most pre-festival interest and expected to go the quickest are Joshua Oppenheimer's The Act of Killing and Bartholomew Cubbins' Artifact.
The former film challenges unrepentant death-squad leaders to dramatize their roles in genocide, and is being sold by Israel-based Cinephil.
TIFF bills it as "a surreal, cinematic journey, not only into the memories and imaginations of mass murderers, but also into a frighteningly banal regime of corruption and impunity," and it arrives at the festival with Herzog and Morris – two of the most respected doc-makers working today – onboard as exec producers.
Artifact, meanwhile, looks at rock band Thirty Seconds to Mars and its lead singer Jared Leto, as they fight a lawsuit with record label EMI while writing songs for their album This is War. The film is being sold at the festival by Hollywood agency CAA.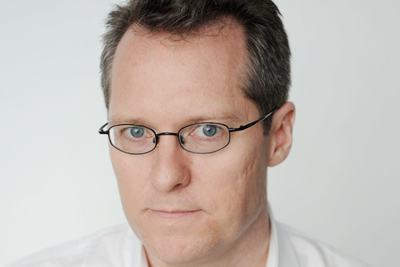 Other doc titles that are for sale and expected to draw interest at the 37th TIFF, according to Powers (pictured above), include Shola Lynch's Free Angela and All Political Prisoners, Liz Garbus's Love, Marilyn, Brad Bernstein's Far Out Isn't Far Enough, Matthew Cooke's How To Make Money Selling Drugs, Jorge Hinojosa's Iceberg Slim: Portrait of a Pimp, Janet Tobias's No Place on Earth, Dan Setton's State 194, Christopher Nelius and Justin McMillan's Storm Surfers 3D, and Maiken Baird and Michelle Major's Venus & Serena.
Some titles have already begun to ink deals. As previously reported, Dror Moreh's The Gatekeepers was last month picked up by Sony Pictures Classics. In addition, Jamie Kastner's The Secret Disco Revolution has been picked up by sales agent Entertainment One, which is shopping it worldwide.
The Toronto International Film Festival kicks off its 11-day run on September 6. The TIFF Doc Conference takes place from September 10-11.