The latest installment of realscreen's 2012 Global Pitch Guide focuses on funders, with profiles of organizations including Cinereach, The Tribeca Film Institute, and the Sundance Institute Documentary Film Program.
Missed earlier Radarscreen installments? Check out full profiles of UK, U.S. and Canadian networks here.
The Britdoc Foundation
Jess Search, CEO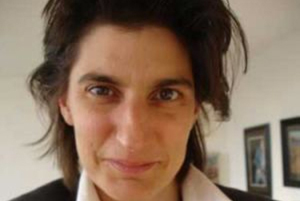 FUNDS AVAILABLE: Four, with cycles throughout the year.
MAXIMUM GRANT AMOUNT: £50,000 (US$78,400)
PAST RECIPIENTS: Call Me Kuchu, Dragonslayer and Gasland.
TYPES OF FUNDS: The Britdoc Foundation encompasses four main funds: The Bertha Britdoc Connect fund, the Puma.Creative Catalyst Award, the Channel 4 Britdoc Fund and the Bertha Britdoc Journalism Fund.
The foundation also co-organizes the Good Pitch with the Sundance Institute, which brings filmmakers together with NGOs, foundations, philanthropists and brands. The Bertha Britdoc Connect fund is a European-based fund for outreach and engagement, which helps documentaries "continue to inspire and change the world."
The fund has supported eight docs so far, including Gasland, Give up Tomorrow and Call Me Kuchu. Meanwhile, the Bertha Britdoc Journalism Fund is for long-form investigative filmmaking, and has supported docs including Fredrik Gertten's Big Boys Gone Bananas!* and Jehane Noujaim's The Square.
"Our development fund, the Puma.Creative Catalyst Award, is now in its second year," adds Search. "We can award both established and emerging filmmakers. So far we've seen some great projects come to completion after receiving early stages funding from this award, such as Dragonslayer, Ping Pong and One Mile Away."
Finally, the Channel 4 fund is for British- or British-based filmmakers, and supports a range of films from development to completion. Among the supported titles are Andrew Kotting's Swandown and Jerry Rothwell's Town of Runners.
"All our funds are available to international filmmakers other than the Channel 4 Fund," says Search.
MONEY MATTERS: Britdoc gives out 20 Puma.Creative Catalyst Awards of €5,000 (US$6,140) per year, while Bertha Britdoc Connect fund grants range from £5,000 to £50,000 (US$7,840 to $78,400). In the first round of 2012, the Bertha fund gave out eight grants.
"The Bertha Britdoc Journalism fund is a rolling fund, thus we're able to support urgent projects throughout the year that follow events as they unfold," says Search. "The Channel 4 Britdoc Fund offers in the region of £20,000 to £50,000 per project."
TAKE NOTE: "Our funding is not a replacement for broadcast funds," says Search. "If we think your project could get financed via the broadcast route then we'll let you know. Our main aim is to see that strong films get made, so if your film isn't right for TV then we're here to help out."
Interested filmmakers should check out previously supported projects at www.britdoc.org/real_films.
The Tribeca Film Institute
Ryan Harrington, director of documentary programming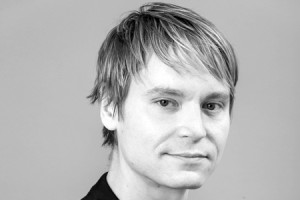 FUNDING CYCLES: Two per year.
CASH AVAILABLE: More than US$1.2 million for up to 40 feature docs per year.
CONTACTS: documentary@tribecafilminstitute.org, newmediafund@tribecafilminstitute.org, +1-212-274-8080 ext. 28 or ext. 26.
WHAT IT SUPPORTS: The Tribeca Film Institute (TFI) is a year-round non-profit arts organization founded by Robert De Niro, Jane Rosenthal and Craig Hatkoff in the wake of the September 11 terror attacks to help revitalize New York City and Lower Manhattan.
The TFI provides funding and guidance to support filmmakers through a number of distinctive programming areas: Tribeca All Access promotes the careers of filmmakers from diverse backgrounds through professional guidance and grants; the TFI Documentary Fund, which houses the new TFI/ESPN Prize, funds and furthers the development of character-driven documentaries; and the Gucci Tribeca Documentary Fund provides grants to feature-length documentaries which highlight and humanize issues of social importance.
In addition, the TFI Latin America Media Arts Fund provides grants to innovative documentary filmmakers working in the Caribbean, Mexico, Central and South America; the Heineken VOCES Grant supports Latino American filmmakers; and the TFI New Media Fund provides grants and launches exceptional cross-platform media projects that address social issues and stories of inequality.
THE AMOUNT IT GIVES: The organization funds up to 40 feature documentaries and four to eight cross-platform/interactive projects annually, with grants ranging from US$10,000 to $100,000, equaling more than $1.2 million annually.
TAKE NOTE: "The TFI is a filmmaker-focused organization that aims to support creatively authored original stories, driven by thoughtful and in-depth storytelling and bolstered by a compelling visual approach, with engaging characters and unique access," says Harrington.
"Funded documentary films must have a dedication to craft, contemporary resonance, be able to exist on multiple distribution platforms and resonate with an audience."
For new media, the organization is looking for projects "that activate audiences around issues of contemporary social justice and equality around the world, and demonstrate the power of cross-platform storytelling and dynamic audience engagement," he adds.
DEADLINES: The TFI has two funding cycles per year: September 5 to November 5, and December 5 to February 5. Further information is available at www.tribecafilminstitute.org.
CINEREACH
Adella Ladjevardi, grants manager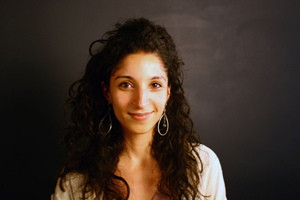 CASH AVAILABLE: US$5,000 to $50,000 per project.
WHERE TO APPLY: cinereach.org/grants/how-to-apply1
WHAT IT SUPPORTS: Cinereach awards grants to feature-length non-fiction and fiction films that are "at the intersection of engaging storytelling, visual artistry, and vital subject matter," the organization says.
Grants range from US$5,000 to $50,000 per project and can be awarded to support any stage of  production, including development, production and post.
WHAT YOU SHOULD KNOW: Applicants often have the mistaken impression that Cinereach is seeking to support only "social issue films," says Ladjevardi. "I would encourage prospective applicants to look at a wide sampling of our past grant recipients."
The first step in being considered for a Cinereach grant is to submit an online letter of inquiry during one of its open call grant cycles. Deadlines vary from cycle to cycle, so interested filmmakers should join the email list at Cinereach.org to be among the first to be notified of forthcoming open calls.
SUNDANCE INSTITUTE DOCUMENTARY FILM PROGRAM AND FUND

FUNDING CYCLES: Deadlines are twice a year, in February and July.
CASH AVAILABLE: More than US$1.2 million for up to 40 feature docs per year.
CONTACTS: Email dfp@sundance.org; info online at sundance.org/programs/documentary-fund.
WHAT IT BACKS: The Sundance Institute Documentary Film Program and Fund (DFP) supports independent, feature-length docs with contemporary-issue themes. Ideal projects are "cinematic or feature strong storytelling, global relevance, and originality," according to the DFP.
Supported projects include Bully, The Invisible War, The Island President, Gasland, Ai Weiwei: Never Sorry, The Queen of Versailles, Planet of Snail and The Interrupters.
GRANTS AVAILABLE: The DFP reviews 1,700 to 2,000 proposals annually, supporting between 45-55 projects each year.
Grant awards provide partial funding and are not recoupable. Funding is available in four categories: development (submit up to 20 minutes of edited tape, US$10,000-$20,000 available); production/post-production (submit up to full rough cut, $20,000-$50,000); audience engagement (prior grantees only, up to $20,000); and discretionary (up to $15,000).
WHAT YOU SHOULD KNOW: Deadlines are February and July annually, and funding decisions take five to six months from the deadline date. In addition to funding, grantees are eligible for year-round creative support.
Applications require a written proposal and budget top sheet, as well as edited sample footage. Ideally projects should have secured access, a developed story idea, and a sample tape prior to submission.
WHERE TO FIND THEM: Representatives generally attend IDFA Forum, Hot Docs Forum, IFP Week, Sheffield Doc/Fest MeetMarket, and the Good Pitch events. Additional representation is often at DocEdge India, Latin Side of The Doc, Durban Film Market, Greenhouse Forum and Jihlava Doc Forum.