U.S. cable network HGTV has added Love It or List It Too, a spin-off of Love It or List It (pictured), and Auction Agent to its March schedule.
Love It or List It Too will be fronted by interior designer Jillian Harris, who was also the star of The Bachelorette season five. Premiering on March 4 at 11 p.m. EST, Harris will redesign a home-owner's existing property, while real estate agent Todd Talbot will search for new properties to sway the home-owner to move.
The 26 x one-hour series is known as Love It or List It Vancouver in Canada, and is produced by Big Coat Productions, producers of the original series, which is currently in its fifth season on HGTV.
HGTV is also adding to its re-purposing programming, such as Flea Market Flip, with the addition of Auction Agent. Produced by Atlas Media, the 5 x 30-minute program premieres on March 1 at 8 p.m. EST. The series follows auction champ Christie Hatman (pictured, below) as she searches for new finds to auction.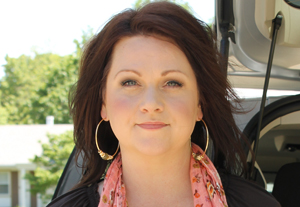 Kathleen Finch, HGTV's general manager, said: "One of our biggest hits is Love it or List it — even Hilary Clinton has gone on record as a fan — so we're adding a companion spin-off series and welcoming two new talents to the HGTV family with Love it or List it Too."