Just in time for MIPTV, realscreen polls assorted acquisition execs from international distributors to find out what they're looking for in factual content.
Yvonne Body
Head of acquisitions
Beyond Distribution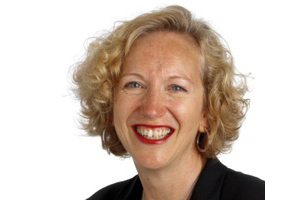 Recent acquisitions: In lifestyle, a seventh season of Income Property from SKIT Inc. for HGTV Canada bolsters the show's volume to 78 half-hours, 13 hours and two specials. In crime, CMJ Productions' Fatal Vows (10 x 60 minutes) has been re-upped for a second season. Also: docusoap Highway Thru Hell (10 x 60 minutes) from Great Pacific Media for Discovery Canada and sports series Wild Racers (24 x 30 minutes) from Nothin' But Shorts International for Fox Sports Australia and New Zealand.
What she's looking for: Besides crime and lifestyle, "we'll look at anything good. Sometimes you simply don't know until you see it." There's more of a focus on series over one-offs, "but we do have an established buyer base for human interest/social issues single docs."
What's hot now: "Again, crime sells," says Body. "Food is hot. Buyers are asking for 'relatable' and a sense of humor." And while "the North Americans are screaming out for characters," those characters have to work internationally.
Stella Briley
Head of acquisitions
Electric Sky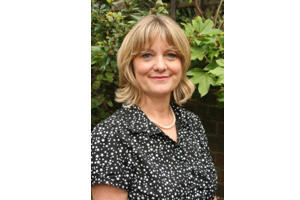 Recent acquisitions: The Tipping Points (6 x 60 minutes); Chocolate Covered (13 x 30 minutes); Captive: The Sex Slave (1 x 60 minutes); Lava Chasers (2 x 60 minutes, 3D and 2D); Wills and Kate: Baby Fever (1 x 60 minutes)
What she's looking for: Long-running series, such as A Place in the Sun, are desired, as are one-offs with "strong, human interest stories, or quirky ones such as More Sex Please, We're British." Quick turnaround, current affairs programs are wanted, as are nature programs, but only "ones showing the beauty of nature, rather than preachy ones." And 3D and 4K programming is of interest.
What's hot now: Briley says there's an appetite for sub-culture programming as well as for medical mystery shock docs and cosmetic surgery programs. Celeb gossip shows and those dealing with fashion or high-end luxury goods work, as do programs illustrating how to be successful. "As many of us are still looking at austerity for some while to come yet, we want feel-good programming to cheer us up," she says.
Georgina Eyre
Head of acquisitions
Off the Fence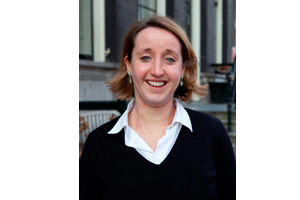 Recent acquisitions: Natural history acquisitions include Wild Thailand (2 x 60 minutes), and the Amsterdam-headquartered producer/distributor will also be launching Wildest Islands (10 x 60 minutes), part of its 'Wildest' strand for Discovery, at MIPTV. Science acquisitions include Flying Cars (2 x 60 minutes) and Space Voyages (4 x 60 minutes) from Smithsonian Networks; and for the people, places and culture genre, the company picked up Digital Dharma (1 x 60 minutes) from Lunchbox Communications, and more than 50 hours of Beautiful Planet from Showlab & Azzurra. Lifestyle programming acquired includes a second season of Kendra on Top (16 x 30 minutes), currently in production for WE tv, and food and travel titles from prodcos Cooked in Africa and Ananey.
What she's looking for: Eyre says OTF is always on the look-out for blue chip natural history as well as long-running people and animal series. She's also on the hunt for more history – particularly history along the lines of Channel 5′s 'Revealed' strand. As for travel programming, she wants "high production value extreme adventure and sport." Eyre says one-offs and series are both of interest, and that she's "hoping to find more cross-genre programming that can work in multiple slots."
What's hot now: "The FTA and commercial stations seem to be looking for big-budget and primetime specials that can appeal to family audiences, and in cable, character-led series with high repeat values and the possibility of spin-offs are really popular," she says. From a genre perspective, a taste for food mixed with other genres – "food and travel, food and adventure, luxury food" – still sells, as does high-end, research-based science and immersive science programming.
Noel Hedges
SVP, acquisitions
Cineflix Rights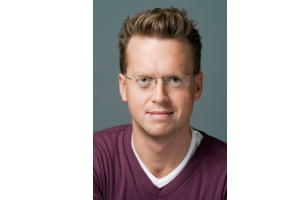 Recent acquisitions: The Day Kennedy Died (1 x 60 minutes, Finestripe); Crowning New York (1 x 60 minutes, Pipeline 39); Outback Rangers (4 x 60 minutes and 8 x 30 minutes, Northern Pictures); Border Security Canada (13 x 30 minutes, Seven Network / Force Four); Golden Sisters (12 x 30 minutes, LMNO Productions).
What he's looking for: Hedges says the London-based distrib will "always be interested in unique access ob-docs, exciting and dramatic male-skewing series, hard-hitting event one-offs with unique and noisy international appeal, and wildlife docs which have wide appeal."
What's hot now: Hedges says docusoaps with characters that can "strike a chord with viewers no matter where they are, or are in one-of-a-kind situations that offer an insight or surprise to viewers" travel best. Also hot: adventure-based wildlife, and fast-turnaround docs – he cites their Tsunami Search & Rescue and says he wants "similar high quality fast turnaround docs, or to build our relationships with the producers who are able to deliver this type of programming."
Ali Hill
Head of acquisitions, factual and factual entertainment
DRG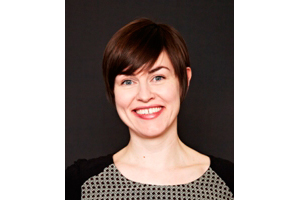 Recent acquisitions: Series include Brize Norton (Dai4Films for Sky1 HD, 8 x 60 minutes), The Harbour (Tern TV for BBC1 Scotland, 6 x 30 minutes), Gangs who Ran Britain (Alaska for Crime & Investigation Network) and Choccywoccydoodah: Starstruck (10 x 60 minutes, Twofour for UKTV). One-offs include My Three Wives (Figure 8 Films for TLC) and Don't Blame Facebook (Hey Buddy TV for Channel 4).
What she's looking for: While Hill says distributors can't be "too prescriptive," she says DRG is "very keen to focus on more primetime lifestyle" along the lines of Don't Tell the Bride and Extreme Parental Guidance with Jo Frost, as such shows "play very well in primetime slots for terrestrials but also play equally well for cable internationally." The ob-doc genre "continues to be interesting, but it's just about finding an interesting enough subject." Also on the wishlist is accessible history and science "that can play to generalist channels as well as specialist," she says, and "edgy, young-skewing documentaries" with new angles on crime, politics or current affairs.
What's hot now: "The trend for upbeat programming continues," she offers. "People don't want their factual entertainment to have a sneering edge." Also, access docs continue to be in demand, as they are "easy for broadcasters to promote and they have a real repeatability factor."
Sally Miles
Founder/CEO
Passion Distribution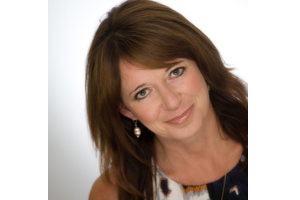 Recent acquisitions: Braving the Elements (26 x 30 minutes), Iron Men (13 x 30 minutes), Hacking the Planet (6 x 30 minutes) and Deadliest Space Weather (7 x 60 minutes) from the Weather Channel in the U.S.; World of Wonder's Life with LaToya (10 x 30 minutes) for OWN; Baggage Battles (season 3, 13 x 30 minutes, launching at MIPTV) from Scripps; and UKTV's Dynamo: Magician Impossible.
What she's looking for: With Dynamo performing dynamically, Miles says she's keen to find another "talent-driven entertainment show that, like that series, would also appeal to a young audience." And when it comes to international sales, men matter: "We continue to work to increase our male-skewing factual output, which is doing so well in the marketplace today."
What's hot now: Miles echoes the call for fast-turnaround docs, as many international buyers look for the right one-off to stand out in their schedules. She cites their recently-acquired hour-long special, Oscar Pistorius: What Really Happened?, as a prime example.
Jon Rutherford
VP, distribution and business development
Tricon Films & Television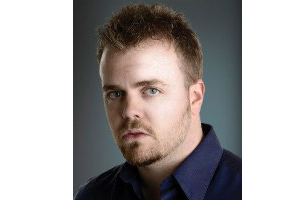 Recent acquisitions: On the factual front, Toronto-based Tricon has acquired the crime and investigation series I Didn't Do It (7 x 60 minutes) from Lively Media, and the reno show Disaster Decks (13 x 30 minutes) and food competition Donut Showdown (14 x 30 minutes), both from Architect Films, among others.
What he's looking for: "We have a heavy lifestyle slate so in that area we are looking for more character-driven, factual and crime-based series," says Rutherford.
What's hot now: "Alpha-male, red state, 'guy's guy' TV series have done extremely well, such as Duck Dynasty," says Rutherford. "We'd obviously like to find new product in that same genre."