With MIPDoc kicking off in the south of France on Saturday (April 5) followed by MIPTV on April 7, realscreen kicks off a two-part feature rounding up new non-fiction titles from distributors heading to the Croisette in Cannes. 
Check out realscreen's 2014 MIPTV Picks here
Click here for our round-up of what distributors are looking to acquire
Armoza Formats
The Tel Aviv-based format developer and distributor is bringing a game show-centric slate to MIPTV, with shows including the on-location Pull Over, in which participants pulled over by a cop can win a new car; Born to Win, where new parents are given the chance to win prizes for their babies; Who's Asking? where the focus is on the person asking the questions; and Only One Knows (170 x 30 minutes), in which five celebrities compete every day for a week in a quiz that tests their general knowledge and intuition.
Other offerings from Armoza include competitive fact ent show That's My House! which asks participants to identify which one of three people own a house in question; daily stripped stylings The Final Cut-Down, where five hairdressers compete to give someone a new look in three hours, and Runway in my Closet (40 x 60 minutes), which challenges three designers to turn worn outfits into chic ensembles; and prime time studio ent program Celebrity Battle (11 x 90-120 minutes), where eight celebrity singer-producers compete to find the country's top music duo.
Autentic Distribution
The Munich-based distributor – a joint venture of German documentary label Autentic and the WDR media group – is set to show a number of non-fiction offerings from both companies. History-focused highlights include five-part series The Great Underground War, which will explore a previously uncharted chapter of the First World War, and three-part series The Vertigo Years, which documents Europe between 1900 and 1914.
Also on offer are five-part series Asia – Secret Lives, Hidden Places, on Asia's most interesting communities; docuseries Animal Emergency, which focuses on the everyday business of Singaporean animal clinics; and four-part series The Salvagemasters, which profiles the teams called in when hazardous cargo from damaged ships need to be recovered.
A+E Networks
Among the new titles brought to Cannes by the sales arm of the U.S. group are History and H2 docudrama World Wars (6 x 60 minutes and 3 x 120 minutes) and docuseries Big History (16 x 30 minutes and a two-hour special), as well as History paranormal series Miracles Decoded (8 x 60 minutes).
Character-driven shows include Lifetime's Kim of Queens (12 x 60 minutes), on pageant coach Kim Gravel; A&E Network's Don't Trust Andrew Mayne (13 x 30 minutes), which follows the mischievous illusionist; and Wahlburgers, featuring actors Mark and Donnie Wahlburg's family business, also for A&E.
In addition, A+E will bring an expanded offering of lifestyle programs produced for FYI, including B.O.R.N. to Style (10 x 60 minutes), a lifestyle makeover series that follows Harlem boutique B.O.R.N. and its eclectic staff.
Banijay International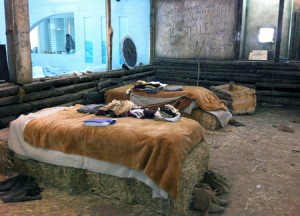 The distributor is at Cannes with a number of fact ent and reality series. Leading the slate is ob-doc The Flying Miners (6 x 30 minutes or 3 x 60 minutes), which follows a group of Australians trying to strike it rich in the country's booming mineral mining industry, and reality series Opposite Worlds (12 x 60 minutes, pictured left), which pits the privileged against those less fortunate using a transparent glass wall.
Also included in the slate are fact ent series Village Vets (10 x 30 minutes), on a rural Australian veterinarian practice; reality series Bad Girls Club: All Star Battle (21 x 60 minutes), where 14 of the biggest names in Bad Girls Club  history face off against each other; and fact ent series Pound Pups to Dog Stars (10 x 30 minutes), in which animal behaviorists prepare animals for performing roles in entertainment.
BBC Worldwide
Leading the slate for BBC Worldwide is realscreen MIPTV pick Life Story (6 x 50 minutes) – a copro between the BBC, Discovery Channel and France Télévisions - which captures the journeys of select animals from birth to parenthood. Other entries include Lands of the Monsoon (5 x 50 minutes), on the wildlife and cultures of South Asia; BBC and Science Channel copro Human Universe (5 x 50 minutes), billed as "the story of humanity"; Mud, Sweat and Gears (8 x 60 minutes), a car stunt competition series; and Wild Things with Dominic Monaghan (10 x 48 minutes), which takes viewers across the world in search of exotic animals.
BBC Worldwide will also be bringing three one-hour Louis Theroux specials - Louis Theroux's LA Stories: City of Dogs, Louis Theroux's LA Stories: Edge of Life and Louis Theroux's LA Stories: Sex Offenders - in addition to an as-yet-untitled 90-minute David Beckham documentary, which follows David Beckham and three of his friends as they explore the Brazilian rainforest on a unique expedition.
Beyond Distribution
New to Cannes from London-based Beyond are factual reality series Airshow (8 x 60 minutes) on the pilots behind this risky profession, and Hillbilly Preppers – Atlanta (6 x 30 minutes) on the DIY security team. A third factual title is 3 Chefs, 1 City (13 x 30 minutes), in which chefs Heinz Beck, Wolfgang Puck and Alvin Leung take audiences on culinary tours across their cities.
Science series coming to MIPTV include one-hour special Myth or Science: The Quest for Perfection, in which Dr. Jennifer Gardy puts health and science claims to the test, and Manufactured (13 x 30 minutes), which profiles iconic products such as the Stetson hat and Jack Daniel's whiskey. Also coming to MIPTV is Asia Rising (10 x 30 minutes), on the power and scope of Asia in the future.
Cineflix Rights
The London-based distributor is bringing more than 3,600 hours to Cannes. Among the slate of factual series are Investigation Discovery title Rambam Gets His Man (6 x 60 minutes), which follows private investigator Steve Rambam as he tracks missing individuals; BBC, CBC, Smithsonian, France 5, ZDF and ORF specials Stonehenge Empire (2 x 60 minutes, pictured at the top of the page), which promises exclusive access to the biggest archaeological survey undertaken on the site; Investigation Discovery title Last Seen Alive (6 x 60 minutes), about the stories of two missing youth; and Starz title Hollywood One on One (50 x 30-45 minutes), which profiles the latest news from Tinseltown. 
Cinephil
Israeli distributor Cinephil is bringing a roster of documentaries to Cannes, including Battle for Rio, The Decent One, Jalanan, La Roja: From Brazil 1950 to Brazil 2014, Raiders, The Supreme Price, Ne Me Quitte Pas, American Revolutionary and Silenced.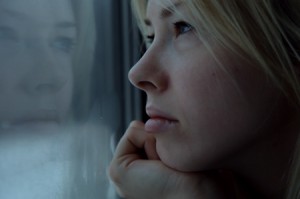 Additional docs include 10% – What Makes a Hero?, Beyond Wriezen, Brave Miss World, Informant, Koch, Miles & War, Mission Congo, No Fire Zone and Ukraine is not a Brothel (pictured, left).
Finally, the distributor will be bringing the Wim Wenders-helmed six-part series Cathedrals of Culture, in which six filmmakers profile six iconic buildings.
Discovery Networks International
Among the titles available from Discovery Networks International will be series one and two of Obsessive Compulsive Cleaners (14 x 60 minutes), which follows people who take cleaning and tidiness to another level; How We Invented The World (5 x 60 minutes), on the four inventions of the modern world – mobile phones, cars, planes and skyscrapers; and finally, Harmony: A New Way of Looking at our World (1 x 120 minutes), which provides a new perspective on combating climate change.
Electric Sky
UK- and Hong Kong-based factual distributor Electric Sky is bringing more than 250 hours to MIPTV, leading the pack with series F2 Kicks Off (16 x 30 minutes), which follows football freestyling duo Billy Wingrove and Jeremy Lynch.
Also on the distributor's slate are Ariana's Persian Kitchen (7 x 30 minutes) hosted by Iranian-American chef Ariana Bundy; The Human Tissue Team (2 x 60 minutes) for BBC3, which follows staff at NHSBT Tissue Services; The Munch Box (12 x 45 minutes) for ITV1, where kids compete in a head-to-head cooking competition; and Planet of the Apps (26 x 30 minutes), a technology blog series from Ginx TV.
Endemol
Producer-distributor Endemol is debuting a number of international formats at MIPTV with live multi-platform series Fundtastic from Endemol Israel and Reshet headlining the slate. In the show, up-and-coming entrepreneurs must face a panel of judges as well as win over viewers who use an app to decide how much financial backing each contender deserves.
Also included in Endemol's roster are general knowledge game show Ejector Seat from Endemol UK for ITV, original fact ent series Host in the Box from Endemol Germany for Prosieben, and global celebrity talent show Your Face Sounds Familiar: Kids & Co. 

Keshet 
The Rising Star firm will debut its latest entry, real time interactive format The Elevator Pitch, which sees entrepreneurs deliver a pitch of a lifetime to business tycoons in an elevator, in front of a live viewing audience who will participate through a digital app.
The trailer for the show will be revealed at the Rising Star case study session at MIPTV Formats on April 6.
Watch out for part two of this feature, publishing tomorrow.