It's that time of year. With MIPDoc and MIPFormats kicking off in Cannes on Saturday (April 1) followed by MIPTV on April 3, realscreen presents its annual round-up of new non-fiction and unscripted titles from distributors slated for the French Riviera this week. Watch for parts two and three of the Shopper's Guide over the next two days, April 3 and 4. 
A+E Networks
This year A+E is bringing a raft of factual primetime series and documentaries to MIPTV.
Titles highlighting the slate include relationship format Bride and Prejudice (60 minutes; Kinetic Content), in which three couples commit to get married in the face of staunch opposition from their family and friends; investigative docuseries Leah Remini: Scientology and the Aftermath (60 minutes; IPC Television), in which the Church of Scientology is exposed; undercover docuseries 60 Days In (12 x 60 minutes; Lucky 8 TV), which sends law-abiding citizens undercover into jails rigged with cameras for two months in order to help the sheriff suss out illegal activity among inmates and corruption among the staff. 
Also heading to the Croisette are true crime miniseries The Life and Death of Tupac (6 x 60 minutes; Renegade 83), in which investigative attorney Benjamin Crump explores the death of Tupac Shakur; The Notorious Life of Biggie Smalls (1 x 120 minutes; Creature Films), which sheds new light on the friendships and feuds that defined hip-hop's first family; and LA Burning: The Riots 25 Years Later(2 x 60 minutes; Creature Films), marking the historic L.A. uprising through hidden stories and unseen footage.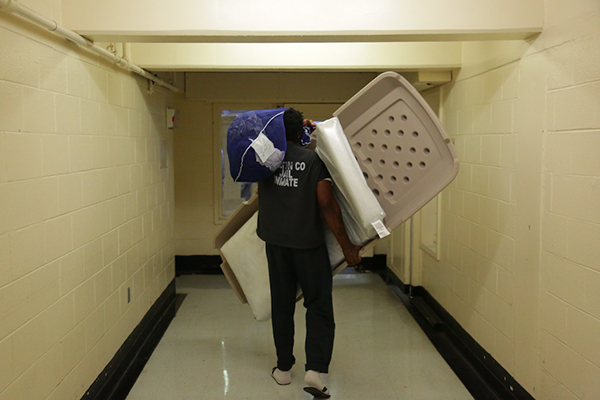 60 Days In
AndanaFilms
The Lussas, France-based sales agent will be heading to the Croisette with 10 projects across the arts & culture, history and current affairs genres.
Among the documentary titles headed to Cannes are Dieudo Hamadi's Berlinale-premiering Mama Colonel (72 minutes; Cinédoc Films & Mutotu Productions), which profiles Colonel Honorine of the Congolese police force, heading the unit for protection of minors and fighting against sexual violence; Anne Georget's Cholesterol: The Great Bluff (52 & 82 minutes; Quark Productions & Arte GEIE), investigating the benefits and drawbacks of cholesterol; and Andres Jarach's Draw Me Saint-Exupéry (52 minutes; Quark Productions & France Télévisions), an archival portrait of French writer, journalist and aristocrat Antoine de Saint-Exupéry who vanished at sea in 1944.
Also launching is Anne Poiret's Welcome to Refugeestan (52 & 70 minutes; Quark Productions & ARTE France), focusing on the way in which the United Nations High Commissioner for Refugees manages camps that shelter more than 16 million refugees across the world; Tanguy Cortier and Alice Gorissen's A Shattered Dynasty: the Empain Baronsby (52 & 90 minutes; Flair Production, To Do Today, RTBF, ARTE GEIEE & France Télévisions), following three generations of a Belgian industry tycoons whose family empire fell following an abduction in 1978; and Georgi Lazarveski's Zona Franca (100 minutes; Les films du poisson & Ciao Films), exploring an outdated shopping district in the heart of Patagonia.
DRG
The UK-based indie distributor returns to Cannes with more than 125 hours of new content, including the launch of new factual acquisitions and two new formats.
Leading the way is investigative true crime docuseries Guiltology (6 x 60 minutes; Nutopia for CNN's HLN), which features a compelling criminal case ultimately solved by forensic science or technology; history series The Churchills (3 x 60 minutes; DOX Productions for ARTE and PBS), which provides new insight into Winston Churchill by comparing him with his ancestor John Churchill, Duke Of Marlborough; and lifestyle programs Kate's Wardrobe Secrets (1 x 60 minutes), exploring the Duchess of Cambridge's effect on designers, and Taste of South Africa (10 x 30 minutes), following chef Matt Tebbutt as he uncovers the best fine dining experiences across the country.
Remaining series and documentaries are Todd Sampson's Life on the Line Australia (6 x 30 minutes; Screentime for ABC Australia), which tests faith through a series of experiments; dating format Rewind Love (60 minutes; Moskito Television), featuring couples on the brink of separation as they evaluate their relationships with the help of a therapist before determining whether they should split up or stick it out; and studio-based primetime entertainment format 12 Stars (Magnum Media), which features three celebrities, each playing for prizes for a third of the audience, having to correctly answer questions posed by celebrities behind 12 doors on a giant grid.
Finally, DRG is seeking pre-sales at MIPTV for social experiment Gender Neutral School (2 x 60 minutes; Outline Productions for BBC2), which sets out to investigate if the stereotypes imposed on young children go on to define their roles in later life.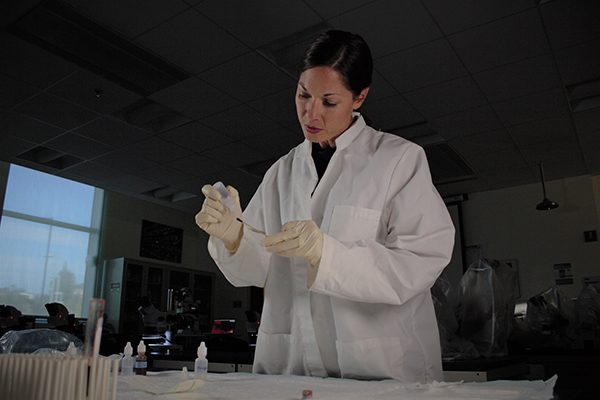 Guiltology
Edith Paris
The indie Paris-based distributor returns to the French Riviera with an arsenal of documentaries in its bag, including the 52-minute Welcome to Trumpland, journeying across the U.S. in an attempt to understand how U.S. President Donald Trump was elected.
Edith is also bringing The Lost Kids of Calais (52 minutes), a portrait of the Syrian, Pakistani and Afghan migrant children living in the Calais "Jungle"; The Legend of the Palme d'Or (70 minutes), documenting some of the greatest winners of the Cannes Film Festival's Palme d'Or trophy, from Martin Scorsese to Quentin Tarantino; The Black Box of the Art Business (52 minutes), the most secretive vault in the world, the Geneva Freeport; and Stephane Malterre's The Father, the Son and the Holy Jihad (120 minutes & 2 x 52 minutes), which retraces the steps of the Ayachi family, a European family of Muslims, on their path to Jihad.
Hat Trick International
The distribution arm of Hat Trick Productions is bringing four new formats to MIPTV. Kicking off the slate is Cheap Cheap Cheap (30 x 60 minutes; Hat Trick Productions for Channel 4), a comedic game show hosted by Noel Edmonds in which contestants are invited to win an increasing amount of money by correctly picking the cheapest of three similar items; and Rich House Poor House (Hat Trick Productions for Channel 5), following two families from opposite ends of the wealth divide as they trade places in a bid to find out whether money really does buy happiness.
Elsewhere, reality format How to Live Mortgage Free (Plum Pictures for Channel 4) will trace a team of property experts who meet individuals self-building unconventional homes in the aims of living mortgage free; while multi-narrative pet rescue docuseries Lost and Found (Hat Trick Productions for Channel 4) tracks the search for missing animals in real-time while shining light on Britain's biggest canine rescue charity as they work to re-home unwanted and abandoned dogs.
ITV Studios
ITV Studios, the production arm of commercial broadcaster ITV, will be bringing a wide range of new entertainment, fact-ent and quiz formats to the French Riviera resort town.
The new titles headed to the market include Potato's international quiz show The Family Chase, in which families face off against a professional quizzer, known as the "chaser", who attempts to prevent them from winning a cash prize; fixed-rig format The Commute from Waddell Media, following individuals on their daily commutes up and down the country on their way to work; ITVS Norway's Best Firefighter, a competition series pitting the nation's best firefighters in gruelling competitions; and United, Denmark's music quiz Music Masters, where celebrity teams compete across five rounds shedding  light on their music knowledge and singing ability.
Also on the slate are Second Act's late night entertainment format The Nightly Show; Potato's true crime series Autopsy (pictured), revisiting the medical evidence in a celebrity's death; and formats from Crook Productions and Twofour.
Building on the breakout 2016 success of This Time Next Year, two brand new Twofour time-travel formats will launch on ITV in the UK this year. They include the Linda Barker-presented The Home Game, in which dilapidated homes are transformed and renovated seemingly in an instant; and Give It A Year, following fledgling businesses from the moment they open the doors of their new venture. Also from Twofour is A Night With My Ex, in which former lovers are brought back together to confront their past, producing an honest, moving and sometimes painful portrayal of broken relationships.
Finally, ITV Studios will also feature Crook's Twisted Tales, manipulating public surroundings to play out three short scary stories on unsuspecting individuals; and Sell Or Swap, a fast-paced auction show in which members of the public bring in their unwanted items in the hope of finding the perfect 'sell or swap' in the studio audience or with the audience at home.
New Docs
The Cologne, Germany-based indie distributor's slate includes a raft of documentaries across the arts, current affairs, history and science genres.
The banners include the 52-minute Pure Love: The Voice of Ella Fitzgerald pays tribute to the jazz songstress, otherwise known as The First Lady of Song, on what would have been her centennial; the 52-minute Touching, following a group of sexual assistants who work to satisfy their disabled clientele with physical contact; For All the World to See (45, 52 & 90 minutes), documenting the lives of women who have been subjected to horrific violence and survived; and the 52-minute Brain Beats: A Journey Into Our Sonic Future, exploring whether new neuroscience technologies can help us experience music and sound in new and varying ways.
Elsewhere, New Docs' history and civilization offerings include the 52-minute The Crimea Through the Ages, chronicling the thousand-plus-year history of the towns and regions that make up the Crimean peninsula; and The Renaissance Factor (2 x 52 minutes), which looks to unearth the catalyst behind the 14th and 15th century Renaissance.
Red Arrow International
The ProSiebenSat.1 Media-owned distributor is bringing more than 400 hours of new content to the French Riviera, with several factual and unscripted projects on tap for MIPTV that include Empire Builders, Motive to Murder and The Greatest Crimes of All Time.
Red Arrow International's factual slate comprises Empire Builders (Pilot Productions for PBS), a docseries exploring 10 of history's great empires, from the Romans to the Raj and the Ottomans to the Egyptians; The Greatest Crimes of All Time (10 x 60 minutes; Maximus Film for kabel eins Germany), which pulls the curtain back on shocking crimes with never-before-seen archive and new footage; and true crime title Motive to Murder (78 x 30 minutes; Bellum Entertainment), providing a forensic look into infamous real-life murder cases.
Look Me in the Eye – which is in production for TF1 Group in France, SBS Australia and ProSiebenSat.1 in Germany – is also headed to the Croisette. The series features estranged people are brought back together to share two minutes of silent eye contact, in a bid to help them to reconcile their relationships.
Additional formats headed to market from the Munich-headquartered are Kiss Bang Love, the provocative dating series that sees singletons kiss their way to love; and spin-off series Married At First Sight: Second Chances, which follows two popular Married At First Sight participants who get another shot at love after not finding it the first time around.
Scorpion TV
London-based producer-distributor Scorpion TV will be attending MIPDOC and MIPTV with a line-up of award-winning series and documentaries covering everything from current affairs, science, human interest and natural history.
Included in their slate are Great Decisions (8 x 30 minutes), going beyond the headline to speak to politicians, journalists and academics on the issues facing our world today; Hello World (10 x 30 minutes), venturing beyond Silicon Valley to meet the world's inventors, scientists and technologists shaping our future; Borderland (4 x 60 minutes), in which six Americans retrace the footsteps of three dead migrants attempting to cross from Mexico; the award-winning doc Sheltered in Oaks (55 minutes), examining the Iranian squirrel living within the oak forests of Ilam Province; and the hour-long Alamto: A Reptile Wonderland, detailing the wonderland in Iran's Ilam Province where rare and exotic reptiles are living.
Other titles are the 52-minute documentary Flying Rainbow, documenting the rare and enigmatic Oriental Dwarf Kingfisher; Edge of 18 (6 x 60 minutes), exec produced by Alex Gibney, a POV film allowing high school seniors to document their own lives; The True Cost (52 minutes), which pulls back the curtain on the untold story of clothing and its human and environmental costs; and the 52-minute Over 18, examining modern pornography and its effects on kids, teens, parents and porn stars.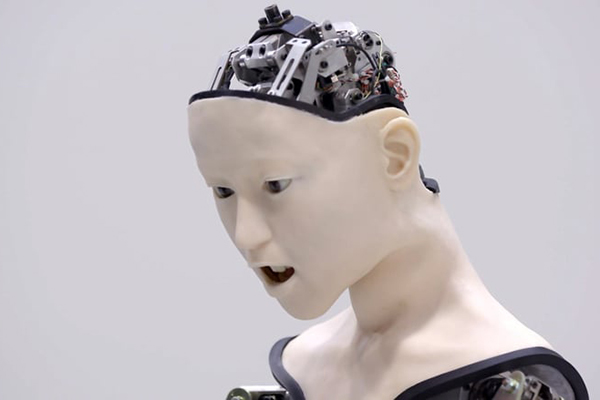 Hello World
Terranoa 
Terranoa will have more than 35 new titles and an estimated 62 hours of content registered as part of MIPDoc's film library.
The Paris-based factual distributor's slate includes current affairs films Little Big Story's Hong Kong: Handover Generation (52 & 70 minutes), Narratio Films/Media Res' Mexican Whistleblowers in La Haye (52 minutes) and Media Stockade's Disaster Capitalism (60 minutes) – the latest additions to Terranoa's portfolio.
Moreover, the sales house will be bringing two completed films and one ongoing project in the field of 4K, including MC4′s Cuba: A Paradise On The Brink (2 x 52 minutes), with a full delivery expected by September; Paprika Films and Wild Touch's Expedition Antarctica (2 x 52 minutes); and Songes de Moaï's Southern Africa (3 x 52 minutes).
Finally, Terranoa's line-up will also feature Cocottes Minute Productions' documentary God: The Devil And Rock 'n' Roll, which retraces the 50-year history between the music genre and religion. The film is slated for delivery this month. Also included is Arte's Un film à la Patte et l'Envol,a portrait of Italian film director Sergio Leone. The film is currently in production.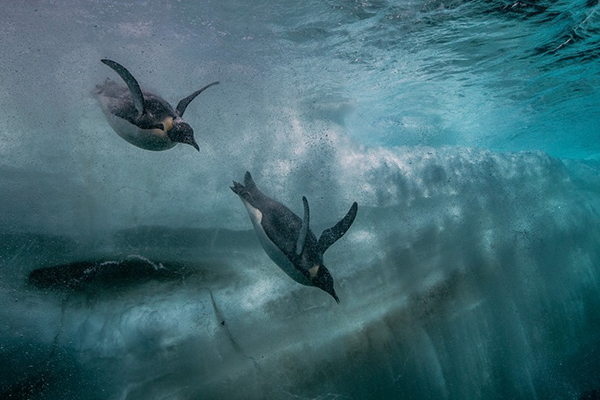 Expedition Antarctica