DRIVE MEDIA RIGHTS
Drive Media Rights, the distribution arm of the production-funding agency led by Lilla Hurst and Ben Barrett, has revealed a diverse line-up of factual content for MIPTV.
From October Films is 8 Days that Made Rome (8 x 60′) and Annie: Out of the Ashes (1 x 60).
In a new series, Volatile Earth (3 x 60) leading natural disaster experts identify the most extreme catastrophes to have hit Earth in the last 100,000 years.
Meanwhile, 1947: The People's Wedding (1 x 60) studies the marriage of Princess Elizabeth and Prince Philip on the 20th November 1947.
Marilyn: The Auction of a Lifetime (1 x 60) examines the life of another iconic figure — in November 2016, a Los Angeles auction house hosted a sale like no other: one thousand lots of the rarest, most valuable and most sought-after Marilyn Monroe possessions that tell her entire story. Adocumentary team secured exclusive access to the auction.
Finally, in How to Build a Human (1 x 60) Gemma Chan, explores the frontiers of cutting edge research into Artificial Intelligence and meets robotics and AI experts from around the world.
FOX NETWORKS GROUP CONTENT DISTRIBUTION
Fox Networks Group Content Distribution (FNGCD) has launched nearly 2,000 new hours of content to buyers at MIPTV 2017, including landmark National Geographic factual series ORIGINS: The Journey of Humankind; second seasons of hit series Outcast and Story of God with Morgan Freeman, plus a raft of ratings-winning local language content from its partners around the world.
Factual offerings include Water & Power: A California Heist (1×90/1 x 60), an alarming new feature documentary that uncovers the ruthless exploits of California's notorious water barons. It also spawned spawned a 3 x 60 series Parched, which looks at the true stories behind water supplies around the world.
Oscar-winner James Cameron worked with three-time Emmy award-winner Simcha Jacobovici to produce Atlantis Rising (1 x 120), a high-end investigative archaeology special that goes in search of Atlantis, while Oscar and Emmy winners were also at the helm of LA92 (1 x 120) (pictured, top), a film about the infamous Rodney King incident and its aftermath, which included the worst riots in US history..
Gender Revolution: A Journey with Katie Couric (1 x 120), Bare Knuckle Fight Club (3 x 60/1 x 60), Lawless Oceans (6 x 60), Story of God with Morgan Freeman and Breakthrough (6 x 60) also round off FNGCD's factual offerings.
When it comes to formats, on the heels of School for Husbands, School for In-Laws will be launching in Cannes. This spin-off format turns the focus on mothers-in-law who meddle in the lives of their children and their spouses, and sends them back to school to partake in a variety of exercises and tests, all designed to aid family harmony. 
NEWEN DISTRIBUTION
Newen Distribution, the distribution arm of Newen (TF1 Group), is bringing a new slate of formats to the French Riviera.
In My Genius Country, a jury will come together for a brand-new kind of competition where they try to find the next invention that's going to make our daily lives easier. The inventors will have to win over real consumers, to win the competition.
French stylist Emilie Albertini travels around France in Beauty Truck, helping women update their look.
In Risky Rivers, two celebrities have to work together, making it through the most dangerous rivers in the world.
Meanwhile, in DNA Unknown, a host investigates the main characters' family lines and tracks down relatives.
In Passion Mansion, 12 young men and women live together in a villa in Mexio in hopes of meeting their perfect match.
Rounding out Newen's lineup are games shows Cash Vault and Truth or Dare. 
PORTFOLIO ENTERTAINMENT
Canadian television production and distribution company, Portfolio Entertainment, is at MIPTV with two new culinary series in its diverse catalog
In Café Maria (30 x 30′), television celebrity-turned-chef Maria Goretti creates eclectic culinary delights, inspired by brunch menus around the world..
Celebrity chef and restaurateur Vicky Ratnani's global tastes are front and center in Sailing Chef (30 x 30′), as Chef Vicky cooks his favourite delicacies from port cities around the world and gives them a delicious Indian twist.
"Portfolio has long maintained a strong foothold in the cooking genre and we stay on top of the latest trends in Food TV," said Jonathan Abraham, director of international sales and acquisitions, Portfolio Entertainment, in a release.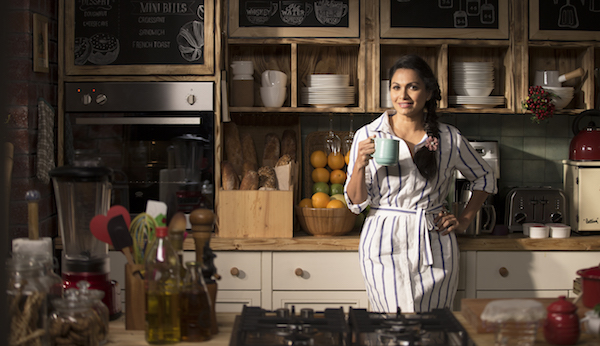 QUINTUS MEDIA
International distribution and media agency Quintus Media is unveiling several new documentaries in Cannes
The Greatest Crimes Of All Time! (10 x 60′) documents crimes that attracted a lot of worldwide attention, based on exclusive archive material, original recordings and interviews with investigators and experts the series sheds light on the worst crimes of all time with cases that shocked the world.
The travel and adventure series Global Child TV (10 x 23′) features Augusto Valverde, once a top club promoter in Miami, who after a spiritual transformation began to dedicate his life to inspiring people, serving as a jail chaplain and motivational speaker. This young theologian and former NBC TV host sets out to explore the world, inspiring people with it's incredible stories and adventures. He shares all this through a mixture of comedy, depth and a distinctive voice that makes Global Child very unique and a brand ambassador for millennial travel.
Quintus Media will also be also be offering the documentary Remeasuring the World (1 x 48′) produced by WeltN24.With the help of cutting-edge CGI the film explains the high-tech surveillance of our planet in scientific, commercial, social and military areas – and illustrates how our lives are currently being changed by the new opportunities.
ROOFTOP CONTENT
International distribution and production company Rooftop Content Group will be unveiling an impressive slate of new programming at this year's MIPTV 2017, including the docu-drama series The Great Arab Revolt and the sports documentary about Barça, Take The Ball. Pass The Ball.
Produced in Jordan by Spica Media Production and directed by Aseel Mansour and Roland May The Great Arab Revolt (3 x 48′) is a historically accurate dramatization which brings the time, place and pivotal events of the revolt to life and tells the tale of an upheaval whose ramifications continue to be felt across the Arab World, directly affecting the lives of every Arab.
Take The Ball. Pass The Ballproduced by Zoom Sport International, is an exclusive, first-hand account of events between 2008 and 2012 the players themselves reveal the tension of the bitter Mourinho-Guardiola rivalry, the emotion of Abidal's fight back from cancer to lift the European Cup and how Messi, the best footballer the world's ever seen nearly didn't make it. The players also explain the team's unique tactics, the roller-coaster experience of life under Guardiola and relive the unrivalled success they enjoyed as part of the greatest team in the world.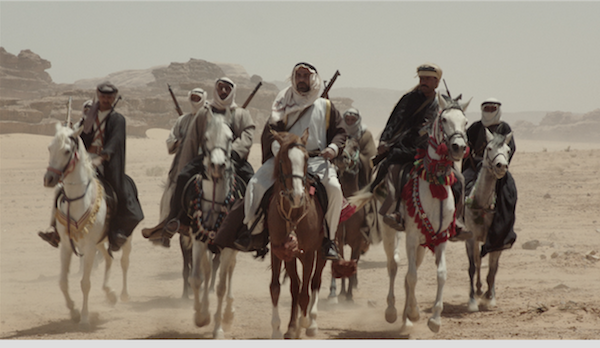 VIACOM
Viacom International Media Networks (VIMN) is heading to MIPTV 2017 with a portfolio of new titles from MTV, Nickelodeon, Channel 5, Spike, BET, VH1, Comedy Central.
From Nickelodeon's portfolio Nella the Princess Night, Bunsen is a Beast and Hunter Street.
Comedy Central will be showcasing Some Aliens and Detroiters.
Joining Viacom's portfolio of globally acclaimed reality hits, including MTV's Ex on the Beach, Catfish: The TV Show and Are You the One?
VIMN will launch the tape and format rights for VH1′s reality smash, Martha and Snoop's Potluck Dinner Party.
Following the global success of the Network's award-winning format Lip Sync Battle, VIMN will be powering into market with the international distribution rights for Spike's new in-car, karaoke-style format Caraoke Showdown. The game-show features comedian Craig Robinson posing as a driver, picking up unsuspecting contestants who are along for a very unique karaoke-fuelled ride.
Finally, VIMN will be heading to market with new launches from UK broadcaster Channel 5, including doc reality series,  Get Your Tatts Out: Kavos Ink, offering a peek into the tattoo studios on the famous Kavos strip. And leading VIMN's expanding factual offering comes historical, behind-the- scenes series Inside, taking audiences inside the walls of some of the UK's most iconic and formidable institutions.
MIPTV 2017 Shoppers Guide compiled by Meagan Kashty and Daniele Alcinii