U.S. indie Leftfield Pictures is continuing to expand, hiring execs to boost its development, production, and talent relations divisions.
The Pawn Stars prodco has hired Kevin Duncan (pictured above) as senior director of development, and Josh Murphy as director of development, with Will Nothacker promoted to VP of development.
In addition, Heath Banks has been hired as exec VP of production, while Chris Silvestri has been taken on as general counsel and exec VP of business and legal affairs.
Tonko Soljan is promoted to head of business affairs, and Gretchen Palek is hired as head of talent relations.
The appointments come hot on the heels of Leftfield acquiring production company Sirens Media (Real Housewives of New Jersey) and establishing new production company Loud TV, as previously reported.
Leftfield Entertainment CEO Brent Montgomery said: "This business runs on dedicated people who show up to work every day, and we're fortunate to have amassed such a stellar team at Leftfield.
"We welcome all of our new executives in production, development, and talent relations, and express heartfelt appreciation to those who have helped the company achieve its current levels of growth and success. It's an exciting time to be at Leftfield, and we're eager to raise the bar as we continue making shows that our network clients want to buy, and that audiences want to watch."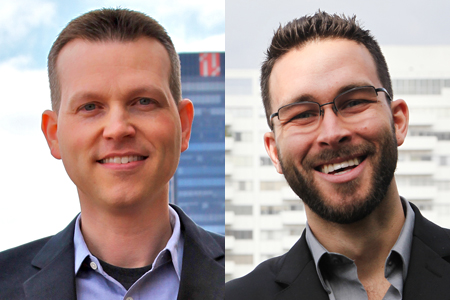 Two of the hires – Banks and Murphy – are former Pilgrim Studios execs. Banks (pictured above, left) was previously senior VP of production at Pilgrim, while Murphy (right) has held roles at Pilgrim and Flower Films.
Duncan, meanwhile, was VP of development at Zodiak New York, helping to develop series such as Hardcore Pawn and Celebrity Wifeswap.
Palek, who joins Leftfield Pictures as head of talent relations, comes to the prodco from Discovery, where she was senior director of talent strategy and management.
Silvestri, meanwhile, spent 16 years at the Fox News Network, serving most recently as senior VP of business and legal affairs.