As Sheffield Doc/Fest enters its 20th year, realscreen spoke with festival director Heather Croall (pictured) about the international documentary festival's evolution, this year's anniversary events and her plans to maintain a 'boutique' feel for the future.
In the seven years since she took the reins, Sheffield has evolved from a two-day excursion for 500-odd London-based filmmakers and producers – plus a smattering of international commissioners and distributors – and some 2,000 film-goers, to become one of the largest documentary events in the world.
This year the five-day festival, which runs June 12-16 and kicks off today, is expected to attract around 3,000 industry delegates (including around 300 international buyers) and upwards of 20,000 public attendees.
Although attendance has exploded in part due to the public's increasing interest in documentaries, the festival is not looking to grow endlessly. Organizers have used Sheffield's walk-ability to create an intimate atmosphere difficult to achieve in larger cities – and they intend to keep it that way.
That personable vibe was also integral to festival's beginnings 20 years ago.
Peter Symes of BBC TV Features Bristol conceived the festival in 1990 as a forum for British documentary makers to debate and discuss their craft. In 1993, he set up a Festival board comprised of reps from Channel 4, United Artists, Discovery Channel, Central TV and Granada TV, and selected Sheffield – an English industrial town that was just beginning to develop its media and cultural sector – as the festival's home.
When the fest launched in 1994, observational documentaries by American directors Robert Drew, Richard Leacock and DA Pennebaker were en vogue. For London-based indie filmmakers, Sheffield quickly became a place to get face time with the BBC and Channel 4 commissioners who had never returned their calls, and perhaps land a job for the year.
Attendance settled into the 475-700 range and stayed there for eight years.
The rise of international coproductions meant that British producers – like everyone else – were no longer relying solely on one big broadcaster for their entire budget and instead looked abroad to cobble together financing.
"The festival was in a moribund state by the time I arrived," recalls Croall, who was previously an Australian filmmaker and founder of cross-platform storytelling event DigiDocs. "But I didn't know that. I didn't know there were murmurs that Sheffield had lost its mojo and was a little bit flat. Once I analyzed it and realized what a tragic situation we were facing, I thought, OK, we need to create something so new and different."
To internationalize the event, Croall introduced the MeetMarket pitching forum, where filmmakers are 'match made' with funders. The event is now a huge draw. This year, the MeetMarket attracted 614 applications, of which 63 directors from 18 countries were chosen to participate, including Victor Kossakovsky, Marshall Curry, Alex Gibney, Jeanie Finlay and Joshua Oppenheimer.
She also brought the digital-focused Crossover International Summit into the fold. The program has since morphed into the Crossover Market, which – like the MeetMarket – pairs buyers and commissioners with game designers, technologists, producers, digital agencies and filmmakers looking to tell stories in the interactive realm.
"Crossover is now a major part of our program all year," says Croall. "Hopefully the Crossover Market will become equal to the MeetMarket."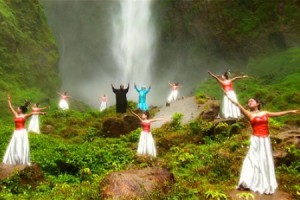 Among the 120 films screening this year are the extended director's cut of Joshua Oppenheimer's The Act of Killing (pictured above), Lucy Walker's The Crash Reel, Marina Zenovich's Richard Pryor: Omit the Logic and Sebastian Junger's Which Way is the Front line from Here? The Life and Times of Tim Hetherington.
Croall and her team have also scheduled an ambitious triptych of opening day events to mark the event's 20th year.
Following the Crossover Interactive Summit on Wednesday (June 12), Sheffield musical hero and Pulp frontman Jarvis Cocker will convene a group of homegrown musicians, including his Pulp band mates, a string quartet, brass band and a youth choir, to perform live during the world premiere of director Martin Wallace's The Big Melt, a film that celebrates 100 years of the British steel using BFI archive footage.
Meanwhile, filmmakers Mike Lerner and Maxim Pozdorovkin's festival circuit favorite Pussy Riot: A Punk Prayer is the official opening night doc, while Nick Ryan's The Summit will screen outside the city at Europe's largest cave opening, the Devil's Arse in the Peak District. The special outdoor screening is designed as a chance for attendees to explore the world outside the festival's epicenter.
"One thing I find really frustrating is we can never show the delegates how amazing the countryside is outside of Sheffield," explains Croall. "We're surrounded by fairytale-style rolling hills and little chapels. It's a huge climbing and walking area."
BBC 'Storyville' series editor Nick Fraser (pictured below) will receive this year's Inspiration Award, along with 20 other industry luminaries – past and present – including late filmmakers Chris Marker, Jean Rouch and Luis Bunuel, and directors Agnes Varda, Victor Kossakovsky and Jorgen Leth.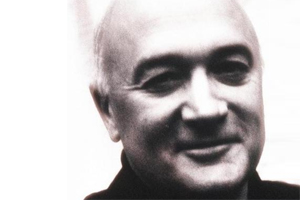 "For the 20th anniversary we wanted someone who has a history at least as long as us," says Croall. "Nick's name popped up so many times because he has played a role in helping so many documentaries get made that would never have got made over. He has been a leading commissioner in making sure that so many one-off, orphan films stayed alive in a landscape that was quiet hostile to those type films."
Finally, the 20th anniversary art show will take over the Showroom cinema. Organizers asked 20 artists to interpret a documentary in the vein of an iconic Hollywood movie poster image.
All of these events are in addition to the usual parties, panels, screenings and networking. Although it seems like a lot is going on, Croall is insistent that she intends to retain the intimate, "boutique" vibe by keeping the festival within the city's walking precinct and plateauing attendance at around 3,500 industry and 30,000 to 40,000 public.
"We want to make sure that we always offer a very egalitarian experience for everybody. We're not into anything to do with VIPs being siphoned off away from everyone else," she says. "It's important that filmmakers feel there is access to people that they don't normally get access to.
"Growth is exhausting, to be honest," she continues. "We can't just keep growing and growing. What we want to do is consolidate and make the festival experience a concentrated injection of fun, business and new technology awareness."