Joshua Oppenheimer's The Act of Killing (pictured) continued its run of festival award wins by picking up the Special Jury Prize in Sheffield, while Roger Ross Williams' God Loves Uganda took the Youth Jury Award.
UPDATE JUNE 19: Doc/Fest has announced that The Act of Killing also shared the festival's audience award with Mark Levinson's Particle Fever.
Oppenheimer's win comes after his genocide-focused doc, which offers a surreal look at mass killings during Indonesia's 1965 military coup, picked up two prizes in Madrid last month and two prizes in Berlin in February. (Check out realscreen's interview with Oppenheimer here.)
The jury also gave a special mention to Xu Huijing's doc Mothers. Jury spokesperson Krishan Arora said of The Act of Killing: "From its mystical beginning, this film presented to us the celebratory narrative inside people's heads while they are committing unspeakable acts.
"Despite its uncomfortable length, it revealed a reality of genocide in which we are all complicit. The film leaves you asking more questions than it provides answers and is an important piece of cinema."
Elsewhere, the Sheffield Innovation Award was given to Miquel Dewever-Plana and Isabelle Fougère's Alma, a Tale of Violence; while the Sheffield Green Award was handed to Robert Stone's pro-nuclear energy doc Pandora's Promise.
In the latter category, a special mention went to Michał Marczak's doc Fuck For Forest.
Green Jury spokespersons Charlotte Cook and Rajendra Roy said of Stone's film: "Applying techniques more commonly found in left-wing polemic to a seemingly contradictory view, Pandora's Promise is a great piece of filmmaking.
"It left us with questions and a desire to explore the issues more. Choosing a pro-nuclear film as the winner of the Green Jury may seem odd, but it is in shaking our preconceptions that Pandora's Promise is so successful."
The Student Doc Award was awarded to Marc Williamson's Boys; while the Short Doc Award was given to Josh Izenberg's doc Slomo.
New to Sheffield Doc/Fest this year was the Tim Hetherington Award, named for the late Oscar-nominated director who was killed in Misrata in 2011, and presented by the festival in conjunction with Dogwoof. The inaugural award was given to Jehane Noujaim's doc The Square (Al Midan).
Noujaim also picked up a second prize as the EDA award for Best Female Director, awarded by the Alliance of Women Film Journalists, went to Rafae Solar Mama, a 'Why Poverty?' doc made by Noujaim with Mona Eldaief.
Jennifer Merin, spokesperson for the Alliance of Women Film Journalists, praised "a film about a very compelling lead character, a woman who accepted a challenge, conquered it and changed her world."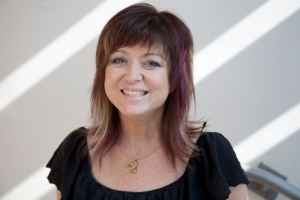 The EDA also presented a special award for outstanding achievement to Sheffield Doc/Fest director Heather Croall (pictured above), who the organization said "works tirelessly to boost documentary film and open opportunities for women filmmakers."
Finally, Sheffield Doc/Fest's Inspiration Award, now in its fourth year, went to BBC 'Storyille' editor Nick Fraser.
Oscar-winning producer Simon Chinn (Man on Wire, Searching for Sugar Man) said: "I can't think of anyone more deserving of an award for inspiration than Nick Fraser. He has inspired me more than anyone I can think of to make documentaries, to believe documentaries can be the highest form of storytelling, and to be ambitious with them.
"And I know from the many filmmakers I meet – both those who are starting out and the more established ones – that he continues to support and inspire filmmakers to do their very best work. We'd all be a lot worse off without him."
In accepting the award, Fraser (pictured below) said: "Docs – the great ones, I mean, but also docs in small pieces – have the ability to tell us things we don't know. They're also, in their own way, truthful. And they can have their own worldly beauty.
"Of course they must be worldly, coming from what we see, but the greatest docs are oddly innocent, too – as if they and we who watch them are seeing things for the first time".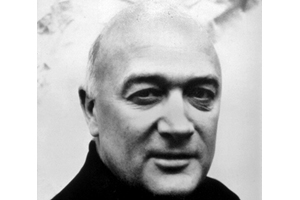 Sheffield Doc/Fest celebrated its 20th anniversary from June 12-16.