Here's to the risk-takers – the producers, network executives, doc directors, tech types and companies that aren't content with the status quo.
For 2013, our annual collection of trailblazers ranges from reality production royalty to fearless doc-makers; from forward-thinking network execs innovating in the multi-platform space, to companies expanding their global reach with unscripted content that pushes the envelope while attracting big audiences.
While we can't predict entirely what they have up their sleeves for 2014, we can bet it will be interesting.
Stephen Lambert, chairman, All3Media America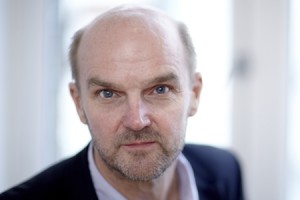 Stephen Lambert has taken some big swings over the course of his television career, spanning stints with the BBC, as chief creative officer of RDF Media, then as founder of Studio Lambert and now as chairman of All3Media America.
From Secret Millionaire to Wife Swap and to the massive world-beating format that is Undercover Boss, Lambert has shown time and again that he has an unerring eye for the innovative. And if at times the idea proves to be a tad too forward-thinking (as with 2010′s real-time reality series Seven Days), at the very least, a valiant attempt is made to move the bar forward for television entertainment.
2013 saw Lambert and team take perhaps their biggest swing yet with the live game show Million Second Quiz. Airing on U.S. broadcast net NBC, the series featured a giant hourglass-shaped set placed in the middle of down-town Manhattan, an interactive live quiz element through which the folks at home could compete and potentially wind up on the show, and a whopper of a cash prize for the winner (US$2.6 million for the first season's winner, which amounted to the biggest grand prize won on a game show to date).
All this and Ryan Seacrest as host. How could it not work? As it happened, the technology behind the live interactive component needed some tweaking early on, and critics as well as some viewers said they found the proceedings a little confusing. As a result, while not a ratings smash, Lambert says the head-to-head game play within the series will find its way into a revamped, real-time game show.
A hit out of the park did come in the form of another out of the box idea, built around the box – the TV set, that is. Gogglebox, airing on Channel 4 and also aired as a limited series on Bravo under the title The People's Couch, watches people watching TV. It might sound on the surface to be a bit too meta for its own good, but it's actually one of the funniest programs on the air, as Lambert's cameras capture average people as they are entranced or outraged or just plain confused by what they're watching.
As England's Telegraph newspaper noted, "Gogglebox is hilarious, heart-warming viewing that shows British people in all their brilliant diversity and yet makes us feel as if we are really the same underneath."
When Million Second Quiz was first announced, a lot of people were curious to see how it would unfold. What are your thoughts on the experience?
Well, it was a hugely ambitious series and we felt we delivered in all kinds of different ways. It was a huge success in terms of the digital app – it was the most popular app in America during the four weeks we were making the program, and it was the most successful digital venture that NBC ever had on any of its shows.
We also learned a lot about doing this kind of show and we feel pleased that it connected with a lot of people initially. It wasn't the ratings hit we hoped for, but it wasn't a ratings disaster either. It certainly ended on a strong note.
We think the future of the idea lies in a weekly version rather than something stripped across two weeks of a schedule, which is a big ask of any broadcaster. We also think the app combined with the head-to-head game play is something that a lot of countries will take forward with us, and I'd be very surprised if, in the first half of next year, a version of the show doesn't go into production in several different countries.
But I don't think it's going to be The Million Second Quiz – it will probably concentrate more on the head-to-head game play that was in the primetime hour, and doesn't involve the challenge of having a reality show attached to it.
Gogglebox has certainly exploded in the UK, and the format has had a run in the U.S. How has that version fared?
The U.S. version did well and I'm confident that we will be making more episodes of it for Bravo. It's a compelling and entertaining form of  television if cast correctly. It really requires that because, more than most shows, your cast are your writers and entertainers and if they're not able to be funny in their observations, you haven't got a show.
It's an oddly intimate thing watching people in their homes watching television, as they feel at their most relaxed and unmediated. It is quite staggering, the amount of television people watch in Britain and the U.S. It's said that people watch an average of four hours a day, so if you're not sleeping and you're not working, you're probably watching television.
It's working on a lot of different levels. The business of talking about television is the national conversation because it offers you everything, and it's a way of getting to know a wide range of people. We carefully look for casts that reflect the social and economic diversity of Britain.
Given the ubiquitous nature of TV around the world, do you think it could work as a major international format?
Yes, and I didn't really expect that when we came up with it. I didn't realize it had the potential to be a format that could go wide. I was in China last week giving advice to the Chinese team that will be making it. The Ukrainians are making it. In Denmark a pilot has just been made, and in Germany it looks like it's about to go. I'd be very surprised if this isn't a format that turns out to be quite a world-beater.
With networks taking more chances with event and live programming, is it easier to sell riskier, more ambitious ideas now to international buyers? And what's the next one you have on tap?
It's hard to generalize. People who are buying ideas are always looking for something that will break through and be different. And to be fair to them, I think they often take gambles, and they equally often will play safe.
As someone who has been in business for a while, I try to find those commissioners and networks who are willing to take the risks and concentrate my efforts on letting them know we might have something that will seem quite different but will work. I think you can persuade people to take a risk but they need to feel confident in the team that is making it, and that's not an easy task.
Barry Walsh
Alon Shtruzman, MD, Keshet International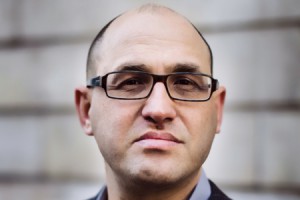 While Keshet undoubtedly has the success of a drama format – Homeland, Showtime's audacious remake of the Israeli company's Prisoners of War – to thank for putting it on the international map over the last two years, the firm has used the exposure to seize the bull by the horns and expand its unscripted content rapidly and aggressively across the globe.
Keshet struck three major partnerships in 2013, pairing up with Dick Clark Productions in the U.S. to launch the joint venture Keshet DCP; teaming with former Alliance Atlantis and Insight Sports exec Mark Rubinstein to establish a Canadian office; and partnering with former Fox Networks Group president David Haslingden to launch Keshet Australia, via the Haslingden-owned Northern Pictures.
As the Israeli producer-distributor has expanded its reach, it has also seen its innovative live talent show format Rising Star – which allows viewers to vote for favorite contestants via a fully integrated app – spread like wildfire. The format has been sold into the UK (to ITV), the U.S. (ABC), France (M6), Argentina (Telefe) and half a dozen other territories.
Talking to realscreen, Keshet International MD Alon Shtruzman says the expansion strategy involves seizing opportunities and picking partners carefully.
It was quite the year of expansion for you.
Well, timing is everything and we felt that we had great momentum, with shows like Homeland, and we thought it was the right time – especially as the American market is expanding, there are more buyers, new players like Amazon, Netflix, Hulu and Xbox… It was the right time for someone like Keshet to expand its activity and set up more shops all over the world. We have the creativity, the label, and the slate.
How much do you have Homeland's success to thank for putting you on the map Stateside?
Obviously the Homeland success made us a household name, at least within the industry. Even though I would say that before Homeland we were selling quite a lot – we had a show called The Vault, we had Phenomenon on NBC, we had Traffic Light on Fox… But obviously Homeland was bigger, better and louder, and became very quickly one of the most talked-about shows in America and all over the world. It made sense to step up and expand our presence and build a robust business.
What has been the thinking behind your international partnerships in Australia, Canada and the U.S.?
We were looking for people, because partnerships – at the end of the day – are between people. In each of the markets I was looking for the right person who I believed could be my local legs, hands and eyes.
The strategy was based on three pillars: one is better understanding of the market needs and better engagement of the local broadcasters; second is localizing the shows and coming up with a better pitch, and being able to imagine the show for the local market. Especially for reality shows, where in every market there are different needs, characters, narratives… The third pillar is to be able to produce ourselves; not just to hand over to other
producers, but to be the producers.
How did you decide who to partner with in these cases?
We didn't want to get into bed with producers or production companies that had many other shows. We wanted the Keshet property to be the foundation of this operation. We wanted whoever would work with us to put our IP at the front.
Why do you think Rising Star has proven so popular over the last few months?
I think the industry is looking for a new, big format – there hasn't been one in a long time – and it's hungry for second-screen shows. Not many shows have been able to implement second screen so organically and successfully.
As it's a live show, are you concerned about its U.S. chances, given the different time zones?
You're going to see more and more live shows over the next few years, because the emergence of over-the-top platforms like Netflix, Amazon and VoD will mean that the networks have to put more and more emphasis on live shows. America will have to find solutions for live shows. We're not concerned. It's a challenge but we'll solve it.
Adam Benzine
Vinnie Malhotra, senior VP of development and acquisitions, CNN Worldwide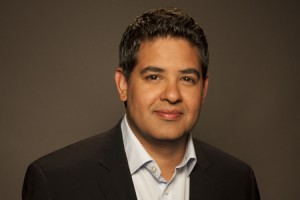 Since launching in October 2012, CNN Films – the documentary division of the U.S. news network – has enjoyed an explosive first year, elbowing its way into the feature documentary space and buying up TV rights for a range of festival hits, including Our Nixon, Pandora's Promise and Blackfish.
The latter film in particular has proven to be a critical hit, winning the U.S. net a younger-than-usual demographic and earning a host of year-end awards, including a spot on the 15-strong Oscar shortlist for Best Documentary Feature.
CNN is continuing to work to establish itself as a rival to HBO and PBS for feature docs at Sundance 2014, where it already has the U.S. rights to three world premiering titles – Andrew Rossi's Ivory Tower, Steve James's Life Itself, and Joe Berlinger's Whitey: United States of America v. James J. Bulger – as well as the opening day U.S. doc Dinosaur 13.
The broadcaster is also backing a feature doc called Fresh Dressed, which focuses on the evolution of hip-hop music and style, launching later this year.
Aside from the feature documentaries, the channel has also won plaudits for its original unscripted series; most notably the Emmy-winning Anthony Bourdain-starring Parts Unknown, and the Morgan Spurlock-hosted Inside Man, the latter of which won the International Documentary Association's award for Best Limited Series in December.
The network has six new series coming this year, including the gritty and anticipated Chicagoland, an eight-part series by Marc Levin and Mark Benjamin (Brick City), which is exec produced by Robert Redford.
"We really want the CNN Films brand to be a risk-taking and edgier brand," says Vinnie Malhotra, CNN Worldwide's senior VP of development and acquisitions, who, besides having spearheaded the launch of the film division, also handles the development of the network's original series.
How do you feel your first year went?
Wonderfully – better than we had expected. My initial thought on it was that it would really take a few years to establish CNN Films and have a few stand-out hits, and that it would be a bit of a slow burn, but instead I think that we moved aggressively and had a lot of great support internally, and I think that [CNN Worldwide president] Jeff Zucker arriving provided the right spark to build the brand bigger and faster than we had expected.
Of course the stand-out hit of the year for us was Blackfish – we couldn't have imagined it doing as well as it actually did, but I think a lot of that is a testament to how wonderful and strong of a film Gabriela [Cowperthwaite] made.
While Blackfish was a hit, particularly with a younger demographic, Pandora's Promise struggled ratings-wise. Are there lessons that you've learned from the performances of the docs that will influence the kinds of films that you will go after in future?
Blackfish in some ways is the perfect combination of an important film that also had a strong commercial value to it, but I also believe films like Pandora's Promise are very important. Not everything we'll go for will be purely for ratings; we will be looking at films that we just believe are important, that touch on issues that we believe are of great relevance to our audience.
As a full slate, you'll see it run the gamut, in terms of subject matter, commercial versus critical, or however you'd like to describe that.
Steve James's doc on Roger Ebert seems less issue-based than the other CNN Films titles.
I think that's always been part of what I've wanted to do with CNN Films – to allow that brand to be something that takes us outside of our inbox, beyond the front page of the newspaper, and opens up what Jeff [Zucker] always points to, which is a broader definition of what news and information is and should be.
It's the Style section, the Arts, Sports, Business sections… it's everything else under that umbrella. The CNN Films and CNN Original Series brands allow us to be more than just the front page.
With the Original Series brand, you've also enjoyed success, most notably with Inside Man and Parts Unknown.
The Bourdain series is wildly successful for us – it has really helped us reach beyond our typical CNN audience. It's of great relevance to our audience, but also entertaining enough to draw an audience outside of our normal demographic. With Inside Man, also an award-winning series, Morgan brings his own style of immersive storytelling that we also are very proud of. Both series are coming back again.
AB
Werner Brell, MD for North America, Red Bull Media House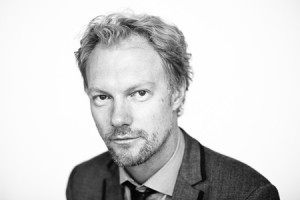 If Red Bull Media House (RBMH) had previously been thought of by some as the branded content arm of the sugary energy drink that promises to "give you wings," that notion came plummeting to Earth as daredevil Felix Baumgartner jumped from a helium balloon 24 miles above the planet in October 2012.
The years-in-the-making Red Bull Stratos freefall stunt not only broke records, it redefined the perception of the Austrian company, establishing it firmly as a respected production house in its own right.
In 2013, RBMH North America cemented the legacy of the Stratos jump, which originally scored some 7.6 million viewers on the Discovery Channel and more than 52 million views on YouTube when broadcast live, with an anniversary documentary examining the feat.
Beyond building on Baumgartner's daredevil antics, RBMH also expanded its reputation in the unscripted space. The brand partnered with Fox Sports in the States to ink a three-year deal to broadcast the Red Bull World Series, marking the firm's largest American licensing deal yet.
The agreement brings all four global sports of the Red Bull World Series – Air Race, Crashed Ice, X-Fighters Freestyle Motocross and Cliff Diving – to U.S. television screens. And beyond that, RBMH also penned a deal with U.S. cable network Outside Television for 45 hours of programming, including several Baumgartner-starring documentaries and five original series.
Among the series set to air on Outside will be Where the Trail Ends, Xtreme Collxtion, eXplorers, Ultimate Rush 2 and The Art of Flight, the latter being a spin-off of the successful brand-funded feature doc of the same name.
With further growth planned for 2014, realscreen reached out to Werner Brell, managing director of RBMH North America, to discuss the past, present and future.
Though the Red Bull Stratos jump took place in 2012, to what extent – particularly with the anniversary doc – do you feel that the event defined RBMH's 2013?
It was an event and a global live stream that stopped the world. Obviously something of this magnitude stays in the minds of people who watched and the industry as a whole. The long tail effect is huge. The Stratos videos on YouTube still get massive traffic. Key artifacts from the project have gone on a national tour and the scientific data was shared freely with the public.
So we continued to release stories which culminated in the anniversary doc and the never-before-seen POV. From a user perspective, Red Bull Stratos proved something we all know – live event programming, if it's the right event, is a highly attractive property that people want to be a part of.
How will your partnership with Outside Television affect the brand? And will you look to form further TV partnerships of this kind in other territories?
Outside TV is a natural fit for our adventure sports programming, and we've worked with them closely since our start in North America. Red Bull Media House has TV partners across the globe including MTV Canada, Denmark's biggest TV channel TV2, CTH in Thailand and many more.
The Art of Flight has been expanded from a feature doc to a TV series: Are there other RBMH properties you could envisage growing in a similar way?
We knew early on in pre-production that The Art of Flight lent itself to multiple screens and that a TV format was a natural product to build out of that franchise. Similar to The Art of Flight, we created a TV series from a film we released in the fall of 2012 called Where The Trail Ends. We are uniquely positioned to take advantage of this value chain and migrate an audience across platforms. If the audience appetite is there, it's always a consideration.
What will be your key TV and documentary projects for 2014?
We are in production on a documentary called On Any Sunday: The Next Chapter, directed by Dana Brown (Step Into Liquid), slated for release in fall 2014. It's the sequel to Bruce Brown's Academy Award-nominated 1971 film On Any Sunday, which documented motorcycle racing culture as never done before.
In 2014, Red Bull Signature Series on NBC goes into its third season. All four of our global sporting series, including Red Bull Air Race and Red Bull Crashed Ice, will be available to a U.S. audience on one network home – with the Fox Sports family.
AB

Laura Poitras, documentary filmmaker (The Oath; My Country, My Country; 1971)
Former National Security Agency contractor Edward Snowden became a household name when he leaked 200,000 classified files detailing mass phone and Internet surveillance by the U.S. and its Western allies.
Last May, the 30-year-old computer specialist flew to Hong Kong and gave an interview to Guardian columnist Glenn Greenwald and independent doc-maker Laura Poitras. He is now living under temporary asylum in Russia, hailed as a hero by some while branded as a traitor by the U.S. government.
Snowden first tried to contact Greenwald but the reporter initially ignored his emails. A month later he turned to Poitras, who is well-versed in encryption technology and the security precautions necessary to protect those sources that put themselves at risk.
According to Poitras, for six years, she was subject to airport searches and government surveillance thanks to her reporting on the U.S. war in Iraq. A vocal critic of the surveillance state, she produced The Program, a short documentary in 2012 on NSA employee-turned-whistleblower William Binney for The New York Times' Op-Docs initiative.
In a New York Times Magazine profile by Peter Maass, Greenwald characterized Poitras' role in the story as "at once completely invisible and yet ubiquitous." Of course, Poitras is not an unknown name in the doc world.
She has won a Peabody and a MacArthur Genius Award for her work, and was nominated for an Oscar in 2007 for My Country, My Country, her doc about Iraq under American occupation. Greenwald wrote about Poitras's frequent encounters with the Department of Homeland Security that have occurred over the course of her travels since the release of My Country, My Country in a lengthy story for news site Salon.
That article prompted doc organization Cinema Eye to compose a letter signed by its executive and advisory boards, as well as a host of acclaimed doc-makers including Michael Moore, Steve James, Morgan Spurlock, Louis Psihoyos, Barbara Kopple, DA Pennebaker and Chris Hegedus.
The Snowden story has not only created more anticipation for her forthcoming surveillance documentary, but has also drawn attention to the security standards journalists must adopt when reporting on risky stories. As such, she is now grappling with how to incorporate her own story into the film – as she told Maass – and has relocated outside the United States to live up to her promise to protect her source.
Poitras' perseverance and willingness to take personal risks for her work prompted the International Documentary Association to bestow her with yet another honor last fall: the Courage Under Fire Award.
Kevin Ritchie (with files from BW)