In the concluding installment of our annual two-part feature, realscreen profiles and pays tribute to more risk-takers and innovators who moved the conversation forward in 2013.
Check out part one of this feature here.
Joshua Oppenheimer, director (The Act of Killing, The Look of Silence)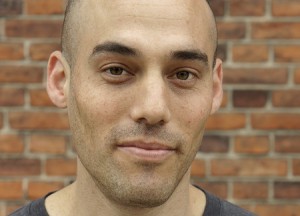 History is written by the winners, the adage goes, but what if those winners would have been better off as losers?
Documentarians often prefer to train a lens on the victims, the wronged or those struggling against injustice. Rarely are audiences asked to empathize with perpetrators.
That is one reason Copenhagen-based, American filmmaker Joshua Oppenheimer's acclaimed documentary The Act of Killing stood out last year. A critical and award season favorite, the film follows a group of self-professed killers who partook in an oft-overlooked chapter in recent history: the slaughter of more than a million suspected Indonesian Communists following a military coup in 1965.
Oppenheimer follows the Hollywood-obsessed mass killers as they reenact their crimes for colorful fantasy films about the atrocities – an approach that inspired Werner Herzog and Errol Morris to champion the film as executive producers.
Since it began its festival run in 2012, The Act of Killing has reframed once-taboo conversations about the genocide within Indonesia, and has since been polarizing audiences and documentarians during its current theatrical release.
Oppenheimer's next film, The Look of Silence, is a companion piece that focuses on the same story but from the point of view of the survivors. During a break in editing that film, he spoke to realscreen about The Act of Killing's ongoing effect on Indonesia and his own work.
Is the film having the impact in Indonesia that you had hoped?
The film has had an effect that's way beyond anything we'd hoped. The film has transformed the way Indonesia is talking about its past.
Because of the film, perpetrators no longer boast about what they've done and the Indonesian media now reports on the genocide as a genocide, and has published reports of unprecedented volume and depth.
What do you find the most interesting about the conversations the film has started in the documentary community?
I hope the film is a liberating example that – in its power and insistence – somehow invites other documentary filmmakers to recognize that what we do when we film other people is create reality. Given all of these tired notions that we're documenting pre-existing reality or that we serve a necessary journalistic function, which ought not to be the case, this isn't how we should think of what we do as filmmakers.
It is incumbent on us to create whatever reality is most insightful to the questions that are most pressing in any given situation we're trying to explore. If people can recognize that, then filmmaking will automatically become a process of exploration and excavation of the world around us, as it really should be, as opposed to identifying an important story to tell and going out and telling it in the best possible way.
That sounds worthy but also implies you know the story you are going to tell before you start. I don't think that one should know exactly the story one's telling even when one is finished shooting. The process should be an exploration all the way to the end – even if the film starts to screen.
What big creative risks did you take with this film?
If you're not taking big creative risks in life you're not really living as fully as you might. We need to strive to do things that we feel passionately about but that we assume will fail, which of course means you are taking creative risks.
If you really see that as a practice of living you don't perceive it as risk. You perceive it as an inherent part of the adventure of life. I'd be so bored if I wasn't taking creative risks. They don't feel like risks. It just feels like the only way I could possibly imagine myself making films.
How has making and releasing this film informed the work you're doing now?
I've learned more making The Act of Killing – about filmmaking and living – than I had in all my education and limited filmmaking work before I started this project. It's already informed deeply my editing process on the new film. I'm working with the same editor and it's this wonderful process of picking up where we left off. I'd like to explore the surrealism of the film – the space between reality and fever dream that The Act of Killing spirals into.
Maybe the message of the film is that everybody already knows everything. Although there is information we learn about a coup and a society that we didn't know about before, fundamentally the truths about human nature that the film excavates are things we all know, but prefer not to look at. That's the function of art.
Kevin Ritchie
Evan Shapiro, president, Pivot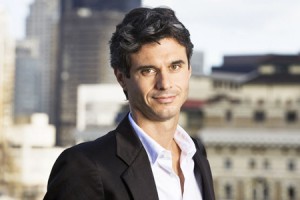 While some TV executives would be thrilled by the idea of launching a new network from scratch, others would probably find the prospect more than daunting. After all, as the saying goes, you don't get a second chance to make a first impression, so getting more things right than wrong out of the gate is crucial.
Evan Shapiro, president of Participant Media's multi-platform network Pivot, is firmly in the camp of those who don't shrink away from a challenge. With his previous gig, as president of IFC TV and Sundance Channel for AMC Networks, he brought each network towards new business and programming models that resulted in such buzzed-about programming as Portlandia for IFC and Brick City for Sundance – each program a winner of a Peabody Award.
His ability to spot content that can make an impact has been put to good use repeatedly over the years, with Shapiro having executive producer credits on a range of projects, including the docs This Film is Not Yet Rated and Steve James's At the Death House Door.
At Pivot, Shapiro is responsible for crafting an original programming schedule that adheres to its parent company's mandate of producing and providing commercial and socially relevant programming.
Launching in August of 2013, the millennial-targeting network drew attention for a couple of shows out of the gate – including Raising McCain, a current affairs chat show hosted by Senator John McCain's daughter Meghan, and the scripted comedy Please Like Me – as well as for an innovative distribution model that will offer Pivot content via a broadband-only subscription package.
"We've built this race car, it's ready to go and now the next three years are about hugging the curves and blowing past expectations on all levels," he tells realscreen.
Pivot launched in August of 2013. Have things been meeting your expectations thus far?
I think we got a tremendous amount of noise when we launched and since then we launched one of the better docu-reality series on TV with Jersey Strong, as well as one of the more talked about shows of the fall with Raising McCain, and now we have a show launching in January that's so unusual that it got into the Sundance Film Festival [hitRECord].
So in four months we've exceeded my expectations. I can't imagine that we haven't exceeded some of the other expectations out there. We're in 44 million homes according to Rentrak. I think we have the wind at our back.
What were the main challenges in launching?
The idea of taking two small channels from two different parts of the country, combining them and moving them to LA and New York, and creating an entirely new brand targeting a very hard to reach demographic – those are all challenges, no question.
But we went at them with a tremendous amount of preparation and, in my opinion, one of the strongest executive teams in TV. We prepped. We rinsed our cottage cheese, as I like to say, and most of the challenges that came our way, we were ready for.
The biggest challenge we faced was the skepticism around how we talk about our audience. We refer to our audience as the "new greatest generation," and we knew two years ago that millennials would be the audience that everyone would be scrambling for. So we called them the new greatest generation and we believed that they were not the narcissistic navel gazers that everybody categorized them as.
We got a healthy dose of eye-rolling and skepticism. But since we announced all of these moves we were making, look at how many channels have started to dedicate themselves to the same demographic – most recently Bio, which has said it wants to cater to a younger demographic.
There's a lot of television being watched by the millennial generation, and they don't necessarily want to watch what caters to the lowest common denominator. We think the channel's success so far speaks to the place in the marketplace that we knew existed, and that we carved out for ourselves.
Participant Media has built a solid reputation with socially conscious non-fiction. What role does unscripted play in Pivot's programming?
We don't script our non-fiction stuff. We try to shoot it like a documentary and then format it like reality so that our audience sees something that feels like television, but a new form of television.
Barry Walsh
Colin Helms, senior VP, MTV's Connected Content Group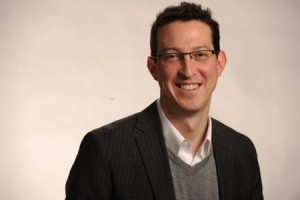 As the multi-screen universe continues to expand, network executives are realizing that what works on television may or may not translate to a mobile phone, a smartwatch or an airport lounge display.
Anticipating the growing market for screen agnostics, Viacom-owned cable network MTV launched MTV Other, an in-house digital development studio with a mandate to experiment. Headed up by Colin Helms, senior vice president of MTV's Connected Content Group, the division functions as a talent incubator, producing original short-form comedy, animated, entertainment and doc series aimed at the network's millennial demo.
Helms does talent deals with up-and-coming writers, artists and producers – sometimes with an eye to shifting the programming to TV in some form or other. Mostly, the goal is to create new formats that are both unfettered by the narrative constraints and long development periods of television, and attuned to the variable viewing habits of MTV's young viewers.
In 2012, MTV Other launched a dozen franchises, amounting to nearly 70 individual episodes, to varying degrees of success. Next year will bring further experimentation in the realms of unscripted and branded content through a deal with media agency Starcom.
Helms' digital team also made news this past year by rolling out episodes of unscripted series, including the entire season for sports docuseries Wait 'Til Next Year and the first episode of Generation Cryo, via the MTV app in advance of their airing on television. In the case of the former, the move to make the entire series available via the app first marked the first time a TV network aired an entire series via mobile ahead of its television debut.
What role do you see unscripted programming playing in MTV Other?
We're continuing to do more scripted stuff but we did a music doc that got some great pick up. We're looking at new approaches to reality programming and we have a few things on our development slate for this coming year.
Some of the things will be stuff that will work as digital successes, and the others might be experimenting with new approaches while knowing that it is not going to get a huge audience but we'll get learning out of it.
Other cable networks and ad agencies have started similar content incubators. What advice would you give to someone that wants to start one up but needs to justify it to the money people?
As much as we're using it as a content lab for programming, we're also using it as a content lab for our advertisers. We have a partnership with Starcom for 2014 to develop content for their brands – that was a dual focus from the beginning.
Stuff that we might've piloted and tested as part of MTV Other can work for our advertising partners as well. Keep the team small and nimble. Work with a variety of content creators and tap into that in a variety of different ways. Don't have a ton of strict rules – that's given us freedom to try a lot of things.
Do you feel like the work you are doing with MTV Other is comparable to MTV's early experimental years?
I think that's a tough comparison to make. The early days of MTV were also the early days of cable. The channel was trying stuff no-one had ever done before.
That creative spirit has continued on in different ways, but I don't think you can make that analogy because this is not the beginning of the Internet and digital platforms. Although the boon of video consumption on new platforms is at a high point, this is another part of the overall evolution of MTV.
What is the biggest risk you've taken in your career at MTV?
What was freeing about MTV Other but also a little scary was trying out new formats and doing things that were a little bit wider and broader than where the television brand was at – being able to do something that maybe you wouldn't see on TV. One of our mantras was "Do things that television can't."
That felt a little risky because we didn't know if the audience would accept it. Is this what people expect from the MTV brand? I think that was an exciting jump off the cliff for us. I think MTV has such a strong legacy as a creative content brand that we have permission from the audience to do that.
KR
Trailblazers… and newsmakers
Before we consign 2013 to the history books, let's take one last look at some of the bigger stories that made the rounds in the non-fiction/unscripted space over the past year.
Cohen splits from Bravo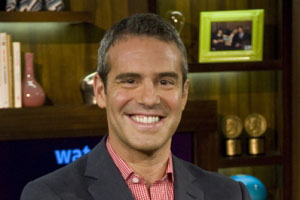 Over the last few years, Andy Cohen (pictured, left) has taken the circuitous path of Bravo executive to on-screen Bravo talent, best known for holding the mic as the on-air moderator for various Real Housewives-related specials, and host of his own talk show, Watch What Happens Live.
Cohen is expanding his brand once more, this time by launching his own production company, Most Talkative – which also happens to be the name of his 2012 autobiography.
However, he isn't abandoning the cable network that made him a household name, as Cohen and Bravo signed a first-look development deal at the same time the news broke that he was stepping down at the net.
Cohen – who joined Bravo in 2004 and was most recently the executive VP of talent and development – will continue on as host of Watch What Happens Live and serve as executive producer of the Real Housewives franchise, a series that he holds dear. He will also return as host to the Housewives reunions and specials.
As for his production exploits, Most Talkative will deliver primetime shows for Bravo over a two-year period. And while Watch What Happens Live has grown tremendously in popularity – from its humble origins in 2007 as an online after-show for Top Chef and then Project Runway – the scale will remain the same.
As Cohen told The New York Times, the "clubhouse" studio will continue to hold just 22 crew and cast members, despite the fact that the caliber of guests has been upped to include Oprah Winfrey and Lady Gaga.
Kelly Anderson
ITV's spending spree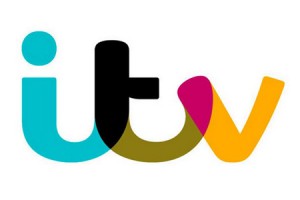 2013 kicked off with news that ITV had acquired a 61.5% controlling stake in Gurney Productions, the American prodco behind A&E's massive unscripted hit Duck Dynasty, among other programs. That deal saw the British television company pay US$40 million for the prodco.
Then, as spring rolled around, the company announced another American indie acquisition – this time, for Denver-headquartered High Noon Entertainment, the outfit behind Cake Boss and the recently-announced Discovery survivalist competition series Dude, You're Screwed. That deal rang in at approximately $25.7 million.
Summer brought wind of another big buy, with the broadcaster paying $30 million upfront for a 65% stake in Thinkfactory, the company behind History's massive Hatfields & McCoys miniseries. Beyond the big moves towards American expansion, the UK broadcaster sought out local talent as well, grabbing The Garden (24 Hours in A&E) for £18 million, or $27.4 million.
So, for those keeping score at home, ITV's trip to the prodco supermarket saw them shell out somewhere in the neighborhood of $123 million for those four companies alone.
It's a strategy that not only offers considerable production pull in the U.S. for the company's ITV Studios division – overseen by Paul Buccieri, MD of ITV Studios International and also chair of the ITV Studios U.S. Group, formed in September – but also insulation from an up and down advertising market and, therefore, better revenue stability.
As for whether ITV's purchasing power will continue to be flexed this year, only time will tell.
BW
Netflix makes moves for docs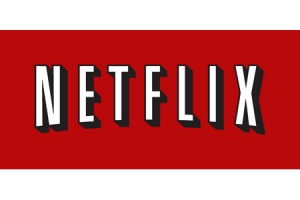 In October, as U.S.-headquartered video-on-demand platform Netflix announced it had reached the 40 million subscriber mark globally, chief content officer Ted Sarandos made another announcement during a conference call with analysts that reverberated through the doc world: "We are actively looking right now at a few documentary projects that will premiere on Netflix versus more traditional windows."
Sarandos said the company could look to move more aggressively in picking up earlier transmission rights. "Today we are kind of held to the traditional pay television model, meaning movies are not coming to Netflix until they hit pay television almost a year after they are in theatres," he said. "Even though that window is moving, I don't know that it is moving aggressively enough for people."
Prior to that news, in July, the company announced its first foray into the world of unscripted entertainment, via Russell Peters vs. the World, a docu-series starring comedian Russell Peters which debuted in October.
Upon announcing its plans in the doc space, Netflix moved in on several buzzworthy projects, with perhaps the most noise surrounding its acquisition of The Square, Jehane Noujaim's Oscar-nominated examination of the Egyptian revolution, which was also reportedly courted by HBO.
Before that deal, the company also picked up the acclaimed gay marriage doc Bridegroom, while The Short Game, a doc about child golfers, was snapped up in early November.
BW
Live makes waves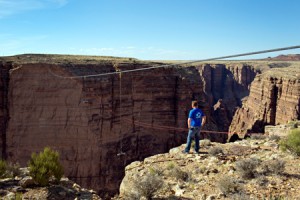 Although the live television transmission of Felix Baumgartner's historic jump from the edge of space in late 2012's Red Bull Stratos project garnered one-eighth of the audience the event drew in for YouTube, it was still a big fraction: 7.6 million viewers tuned in to Discovery Channel to watch the event.
With potential audiences of that size in their sights, more networks took to live event programming and for the most part, reaped the rewards.
Daredevil Nik Wallenda braved a death-defying tightwire walk across the Grand Canyon (pictured, left) in Skywire Live, again for Discovery, in June. Airing live across the U.S. and in 178 countries, Wallenda's walk pulled in 13 million total viewers.
In the UK, live event programming continued to make a mark with the BBC airing the four-part docuseries Airport Live, following the action at the world's busiest international hub airport, Heathrow.
As for American broadcast nets, the pull of live event content proved too much to resist as well in 2013, with NBC airing two ambitious programs.
While the live game show Million Second Quiz, which ran on the Peacock across 10 consecutive nights, might not have been an out-of-the-park home run, the network's live broadcast of the Broadway musical The Sound of Music, starring former American Idol winner Carrie Underwood, pulled in 18.6 million viewers for its early December broadcast.
NBC is said to be looking at more family-friendly musicals to air live, while NBCU cable net Syfy is moving into the arena with a weekly game show adapted from a hit Chilean format, Opposite Worlds.
BW
Check out part one of this feature here.