ORF-Enterprise, the commercial arm of Austrian pubcaster ORF, sold its documentary The Road To War (pictured) to several Eastern European broadcasters at NATPE Prague.
The title was acquired by international networks including Russia's Channel One, Slovakia's STV, Hungary's MTVA, Poland's TVP and Estonia's ERR, as well as Cyprian outlets CYBC and LTV.
A copro between ORF and Metafilm in association with BM:ukk, the Leo Bauer and Robert Gokl-directed, 50-minute HD documentary uses re-enactments, previously unseen archive footage and CGI during its examination of how Austria used the 1914 assassination of Franz Ferdinand in Sarajevo to declare war against Serbia, thereby triggering the First World War.
STV Slovakia also purchased several ORF-Enterprise properties from its 'Universum' nature and wildlife strand: three ornithology-driven documentaries (Owl's Odyssey, Planet Sparrow and Return of the Hoopoe); two insect titles (Secrets of Bumblebees and Sky Hunters – The World Of The Dragonfly); and river nature films Danube – Europe's Amazon and On A River In Ireland (pictured below), the latter of which won Jackson Hole's Grand Teton Award.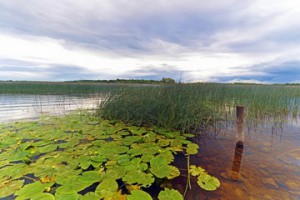 Russia HDTV also secured a 'Universum' package, which included the first episodes of the science series Newton.
Food and political history were also on buyers' minds, with Croatia's HRT picking up ORF-Enterprise's documentaries Dished Up – A Culinary Journey, Frankfurter, Viennese, Hot Dogs – It's All About The Sausage, Noble Sweets – A History Of Temptation and Sweet Vienna; while Poland's TVP acquired the history and current affairs documentaries Return To Europe and Sarajevo – The Assassination in a larger package for Belarus.
Fox Bulgaria is also negotiating with ORF-Enterprise to air further seasons of its popular crime-comedy series Four Women and A Funeral.