Red Army (pictured), Merchants of Doubt, Tales of the Grim Sleeper and The Salt of the Earth are among the docs set to premiere at the 41st Telluride Film Festival, which kicks off in Colorado tomorrow (August 29).
Wim Wenders and Juliano Ribeiro Salgado's Salt and Gabe Polsky's Red Army both head to the festival having played at the Cannes Film Festival earlier this year, while Nick Broomfield's Grim Sleeper and Robert Kenner's Merchants both play ahead of their Canadian premieres at TIFF in Toronto.
Other non-fiction titles selected to play at the festival include Ethan Hawke's forthcoming TIFF doc Seymour: An Introduction, and Joshua Oppenheimer's Venice hit The Look of Silence, which is a follow-up to 2012′s The Act of Killing.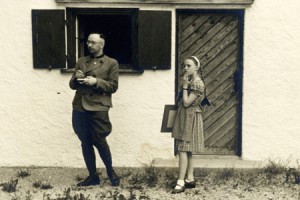 Rounding out the doc selections are Martin Scorsese and David Tedeschi's New York Review of Books documentary The 50 Year Argument, and Vanessa Lapa's Jerusalem Film Festival-winner The Decent One (pictured, left).
The news comes as the Toronto International Film Festival has this year clamped down on documentaries choosing to play in Colorado the weekend before the Canadian festival starts. TIFF will longer considers docs which have 'previewed' at Telluride to be world premieres, downgrading them instead to Canadian premiere status.
In addition, it has stated that it will not allow Telluride selections to play during the festival's first four days – a key window for industry attendance at TIFF – relegating titles such as Merchants and Silence to later premiere slots, from September 8 onwards.
Telluride runs from August 29 to September 1.