As Cannes prepares to welcome the factual industry to the 30th annual MIPCOM market next week, realscreen presents a round-up of non-fiction titles heading to the Croisette. For selections from our editorial team, check out our 2014 MIPCOM Picks here.
Beyond Distribution
London distributor Beyond is back at MIPCOM with new titles from an assortment of prodcos from the U.S., Canada, UK, Australia and New Zealand.
Among the slate's offerings is 7Productions' Boy to Man (3 x 60 minutes), in which explorer Tim Noonan experiences extreme coming-of-age rituals around the world; My France With Manu (2 x 60 minutes), a culinary tour of France with celebrity chef and host Manu Feildel; and Anh Does Brazil (2 x 60 minutes), in which comedian Anh Do travels the world.
Beyond's in-house production titles include Dark Temptations (6 x 60 minutes), a crime series featuring weird obsessions turned deadly, and Prison Songs, a one-hour documentary musical exploring the stories of Aboriginal inmates.
Also on the slate is Foxtel-produced Park Street (10 x 30 minutes), exploring the world of women's publishing; Starfish Pictures' Life Flight (10 x 30 minutes), which follows an emergency air rescue crew; Jam TV's Real Lives Less Ordinary (10 x 30 minutes), on people who have made extraordinary achievements; and lastly, Dream Street Pictures' Zoo Revolution, a one-hour debate on the value of zoos.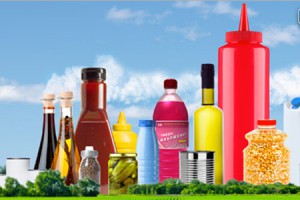 Cineflix Rights
The UK distributor is bringing its largest-ever catalog to MIPCOM this year, with 4,000 hours of programming.
Topping the slate is the series Food Factory USA (pictured, right; 104 x 30 minutes), a co-production with Shaw Media for Food Network Canada that goes behind-the-scenes at factories where food is mass-produced, as well as the Cineflix Productions-made Home Factory (14 x 30 minutes), which looks at factory workers and conditions.
Also coming to MIPCOM is the Scott Brothers Entertainment-produced Brother vs. Brother (12 x 60 minutes), which features Jonathan and Drew Scott of the Property Brothers franchise.
Distribution360
The distributor – which will focus its MIPCOM sales on both traditional and emerging platforms – brings its latest acquisition Tackle My Reno (14 x 30 minutes) to the market. The series, made in partnership with Si Entertainment, debuted on HGTV this past summer and features football player-turned-handyman Sebastian Clovis.
Also on the slate is a recent acquisition entitled Risky Business, a financial reality series produced by Essential 11 and hosted by W. Brett Wilson of Dragon's Den. The series, which debuted on Canadian net Slice, finds couples risking their life savings on potential business deals.
Additional titles headed to MIPCOM include Sex, Fame & Murder, a one-hour doc about alleged killer Luka Magnotta; ice-dancing docuseries Tessa & Scott (7 x 30 minutes) and animal-oriented medical docudrama Save My Pet (39 x 30 minutes).
Electus International
The global distribution arm of multimedia entertainment studio Electus comes to MIPCOM with a number of original series as well as titles from third-party producers.
The slate includes Lighthearted Entertainment's social experiment show Dating Naked (S1, 11 x 60 minutes for VH1; S2, 10 x 60 minutes); culinary game show Food Fighters (8 x 60 minutes for ABC); prank show Candid Camera (10 x 60 minutes for TV Land); true crime series Southern Justice (8 x 60 minutes for Nat Geo); Steve Rotfeld Productions' natural history series Xploration: Awesome Planet (30 x 30 minutes for Fox and Tribune) and space series Xploration: Outer Space (30 x 30 minutes for Fox and Tribune).
Other titles include interactive TV series Canada's Smartest Person (2 x 120 minutes; 7 x 60 minutes for CBC); self-help series Wake Up Call (8 x 60 minutes for TNT); competition series King of the Nerds (S1:  8 x 60 minutes; S2: 8 x 60 minutes, S3: 8 x 60 minutes for TBS); bounty hunter series Dog and Beth on the Hunt (S1: 1 x 120 minutes, 1 x 90 minutes, 21 x 60 minutes; S2: 11 x 60 minutes for CMT); and docusoap Breaking Greenville (6 x 60 minutes for TruTV).
Addition series include the game show Moment of Truth (S1: 25 x 60 minutes, S2: 13 x 60 minutes for Fox); climate change series Years of Living Dangerously (9 x 60 minutes for Showtime); social justice series Operation Change (10 x 60 minutes for OWN); dating series Online Dating Rituals of the American Male (6 x 60 minutes for Bravo); supernatural events-focused show National Park Secrets & Legends (8 x 30 minutes for Travel Channel); family competition series Tahiti Quest (5 x 90 minutes for Gulli); game show Bet on Your Baby (S1: 8 x 60 minutes, S2: 8 x 60 minutes for ABC); adventure series Running Wild with Bear Grylls (6 x 60 minutes for NBC); and lastly, docusoap Mob Wives: New Blood, S5 (12 x 60 minutes for VH1).
FremantleMedia International
The international producer-distributor is bringing a host of lifestyle, factual and entertainment series to Cannes, including the Fresh One-produced Jamie's Comfort Food (6 x 60 minutes) for Channel 4, which finds the popular chef cooking in his Essex home; Network Entertainment-made I Am Evel Knievel (1 x 120 minutes) for Spike TV, on the iconic American stuntman; and Boundless-produced World's Toughest Jobs (6 x 60 minutes) for BBC3, about three young Brits who leave the country in search of work.
Other titles include FremantleMedia Australia-produced Made In Italy with Silvia Colloca (10 x 30 minutes) for SBS; BBC Features' Lorraine Pascale: How To Be A Better Cook (6 x 30 minutes) for BBC2; Boundless-made Dara and Ed's Pan-American Highway (w/t; 3 x 60 minutes) for BBC2; and a 'Real Crime Package' consisting of Bloodlands (6 x 60 minutes), Your Worst Nightmare (6 x 60 minutes) and Fear Thy Neighbour (19 x 60 minutes).
The company's entertainment titles are 495 Productions' Party Down South (24 x 60 minutes) for U.S. net CMT, and Jerks with Cameras (10 x 30 minutes) for MTV; Weinstein Company and Bunim/Murray Productions' Threads (8 x 60 minutes) for Lifetime; Syco Entertainment and Thames' The X Factor UK and Britain's Got Talent.
Goldcrest Films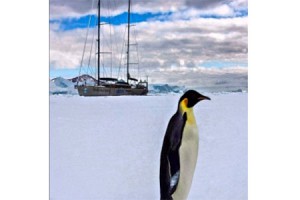 The London and New York-based producer-distributor heads to the market with a number of film and television titles. Topping the slate are the Sebastian Junger-directed war documentaries Korengal and The Last Patrol (HBO), as well as Shan Nicholson's New York gang culture doc Rubble Kings, Jehane Noujaim's Oscar-nominated doc The Square, and the James Erskine-helmed features Battle of the Sexes and Pantani: The Accidental Death of a Cyclist.
Meanwhile, Goldcrest's factual series include Mike Horn: Pole to Pole 360° (pictured, above; 13 x 60 minutes), on the Swiss explorer's solo journeys to both South and North poles; Junger-produced journalism series International Bureau (6 x 60 minutes); and Kidnap & Ransom (6 x 60 minutes), on international kidnappings.
ITV Studios Global Entertainment
TTV Studios Global Entertainment is set to launch a raft of new factual entertainment, game and quiz, entertainment and reality formats at MIPCOM, led by The Secret Life Of Students/Teens, Quiz Duel and The Line.
The Secret Life Of Students/Teens (Raw TV for Channel 4) is an ob-doc in which Digital Rig technology is installed on participants' phones and uses digital data to form a narrative in near real time, while Quiz Duel (ITV Studios Germany for ARD) is a game show in which a team attempts to outsmart home viewers, who play along via app. In The Line (High Noon Entertainment for GSN) queued-up contestants play games with hosts to win cash prizes.
Other quiz formats coming to MIPCOM include Gift Wrapped (12 Yard for ITV) and Revenge of the Eggheads (12 Yard for BBC2), while new entertainment formats include Keep It In The Family (Over The Top Productions and ITV Studios for ITV), in which families work together to win prizes; dating show Stand By Your Man (ITV Studios and GroupM Entertainment for Channel 5) and Encore! (United TV for TV2 Charlie in Denmark). In the reality genre, ITV Studios is bringing Celebrity Super Spa (ITV Studios and GroupM Entertainment for Channel 5).
The group's remaining factual formats are Who's Doing the Dishes? (ITV Studios for ITV); history show 7 Days That Made… (Icon Films and GroupM Entertainment for Channel 5); fixed-rig doc Doctors Behind Closed Doors (Knickerbockerglory for Channel 5); Did You Know?(Potato for ITV); ob-doc 24 Hours In Police Custody (The Garden for Channel 4); Black Economy (United TV for DR1 in Denmark); The Price Of Beauty (United TV for TV3 in Denmark) and docuseries Rolling Parliament (United TV for DR2 in Denmark).
Keshet International
Following its success with its game show format Boom! at MIPTV in April, the international distributor is back in Cannes with a slate of titles from the U.S., China and Israel.
First up is the cooking reality format Help! I Can't Cook (pictured on top), which was created by Keshet and Gil Productions, and features celebrities forced to face their fears in the kitchen through a number of culinary tasks.
Meanwhile, through its collaboration with China's Zhejiang TV, Keshet International will also bring variety show Not a Star Yet to buyers. The show sees the children of local celebrities take to the stage to showcase their talents.
Also on the slate is the Nutz Productions-made dating game format Babe Magnet, in which four single men try to win over a female contestant by answering questions while hooked up to magnetic devices that move them around depending on their responses.
Maverick Entertainment
The factual entertainment specialist will see two of their new shows launched as formats by sister company All3Media International at the market.
Fatonomics features two people who are determined to lose weight and must compete against one another and face the possibility of losing money if they fail to shed pounds. The series – hosted by Dr. Christian Jessen – was originally commissioned by UK broadcaster Channel 4, which has ordered four hour-long episodes.
The second offering through All3Media International is The Great Culture Quiz, which sees two cultural institutions pitted against the other in a test of cultural and arts knowledge. The show is a commission by the UK's Sky Arts and will debut later this year.
Peace Point Rights
Toronto-based distributor Peace Point Rights is readying a host of lifestyle and documentary titles for the market.
Topping the slate is docuseries Escape or Die!, in which escape artist Dean Gunnarson performs stunt in major urban centers around the world; the docuseries Hard Knocks "Out of the Cage" (12 x 30 minutes), on the private lives of MMA fighters; and the comedic documentary Gone South: How Canada Invented Hollywood, about the influence Canadians have had on the development of American pop culture.
Other MIPCOM-bound titles include competition series Food Truck Face Off (14 x 60 minutes), where four teams compete for ownership of a customized food truck for a full year, and the wildlife reality series Frontier Vets (13 x 30 minutes), on eight final-year veterinary students working in an animal clinic in a remote community surrounded by South Africa's Kruger National Park.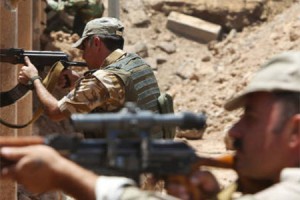 PBS International
The international producer-distributor is set to bring two late-breaking Frontline reports on Iraq to the market.
Losing Iraq (pictured, right) will examine the rise of ISIS in the country as well as the role of the U.S. in the conflict, while The Rise of Isis will report on the origins of the group. Losing Iraq has already sold to broadcasters including MBN (Middle East), NRK (Norway), ORF (Austria), YLE (Finland), TVP (Poland), TVI (Portugal), ERR (Estonia), IBA (Israel), Channel News Asia (Singapore), SRF (Switzerland), DirecTV (Latin America), Dinamik Radyo (Turkey), and PBS America (UK).
Recent acquisitions also featuring on the group's MIPCOM roster are two new documentary projects from producer-director Hector Galán. The six-hour TV series The Road from Christ to Constantine takes viewers to the historic places where Christianity was born, while Children of Giant explores the conflict between Anglos and Latinos in a small Texas town during the production of the 1956 classic film Giant.
Red Bull Media House
The Salzburg, Austria-based media company is readying the ServusTV-produced documentary Nepal: Journey to the Crystal Mountain, which follows professor Klaus-Dieter Mathes and Lama Tenzin Gyaltsen on a trek across the Nepalese landscape to the Crystal Mountain, one of the world's largest Buddhist sanctuaries.
Meanwhile, docuseries The Rocky Mountains Traverse will feature paragliders Will Gadd and Gavin McClurg attempting to traverse Canada's Rocky Mountain range, while the documentary The Erebus Enigma follows British geologist Clive Oppenheimer as he sets out to approach the crater bed of Earth's most southern active volcano.
Finally, the group will bring its series based on extreme sporting events, such as Red Bull Cliff Diving, Red Bull X-Fighters and Red Bull Crashed Ice.
Scripps Networks International
The company's newly established program sales and distribution division will bring 1,200 hours of content to the market from the group's portfolio of channels including Food Network, HGTV and Travel Channel.
Scripps' home programming slate includes Scott Sternberg Productions' The Shatner Project (6 x 30 minutes) for DIY Network, in which actor William Shatner gives his home a full makeover; 2C Media-produced Growing Up Gator (6 x 30 minutes) for Great American Country, which follows third-generation alligator farmers; Salvage Dawgs (52 x 30 minutes) from Trailblazer Studios, NC, Inc. for DIY Network, on architectural salvage operation Black Dog Salvage; and Leopard Films-produced, HGTV-bound House Hunters spin-offs House Hunters International: Where Are They Now? (10 x 30 minutes) and House Hunters: Off the Grid (5 x 30 minutes).
Meanwhile, food-focused titles for Cooking Channel include the Tricon Films & Television-produced Bite This with Nadia G (14 x 30 minutes) and chef Ching-He Huang-hosted Restaurant Redemption (26 x 30 minutes), produced by Lion TV.
Finally, Scripps' Travel Channel series are the Crazy Legs Productions-made Hotel Amazon (6 x 60 minutes), on the construction of a resort in the Amazon;  Indigo Films' Mega Mansions (6 x 60 minutes), about America's extravagant mansions; and the Optomen Productions-made Monumental Mysteries (40 x 60 minutes), in which adventurer Don Wildman explores significant monuments and events in American history.
Studio Glam
Tel Aviv-based boutique distributor Studio Glam is set to launch a primetime studio game show entitled 300 Sec. Ride, in which two contestants get 300 seconds to answer eight questions for the chance to win one million dollars. Also on the slate is the fact ent format Like Share Please, which follows the trajectory of a post on social media.  Both formats were created by Studio Glam.
Tricon Films & Television
Canadian producer-distributor Tricon is bringing a number of factual and lifestyle series to the market. Among the slate is Living with the Jacksons (6 x 30 minutes), a behind-the-scenes look at the famous family; home design series Custom Built (13 x 30 minutes), construction series The Expandables (14 x 30 minutes) and home makeover show Flip Addict (2 x 60 minutes).
Also on the slate is antique plane restoration series The Restorers (5 x 60 minutes);  in-flight game show TheGame Plane (40 x 30 minutes);  sex blogger-focused docuseries The Sunny Megatron Show (8 x 30 minutes);  docuseries Reelside (6 x 30 minutes), an inside look into the film and television industry; and food and décor series Dining INNvation (13 x 30 minutes).
Zodiak Rights
Heading up Zodiak Rights' MIPCOM portfolio is the Mastiff Sweden-produced game show Trash or Treasure (pictured, left), which challenges contestant to locate valuable antiques in order to win their value in cash, and currently airs on TV4 in Sweden. A second game show being launched at the market is Sitting on a Fortune, a co-production between Zodiak's RDF Television and TV3 Ireland, which sees three couples sit on three over-sized seats and face a number of studio challenges.
The distributor is also bringing Magnolia Italy-produced cookery formats Recipe Relay and Make My Cake to the market. While Recipe Relay – a daily stripped show – features two teams of three novice chefs who get 30 minutes to make a classic dish, Make My Cake sees two contestants face-off in order to make a cake for a mutual friend. The latter series launched on Discovery Real Time in Italy earlier this year.
Other Cannes-bound shows being represented by Zodiak Rights include auction show series Storage: Flog The Lot! (RDF TV/Channel 5); make-over program Brand New House on a Budget(Red House & GroupM Entertainment/ Channel 4); and DIY real estate show Clicks and Mortar (Red House/Channel 4).