Technological wizardry has certainly played a big part at this year's Wildscreen Festival, with entire sessions and experiences dedicated to the latest gadgets, gizmos and advancements being used to capture the natural world in all its glory. Things like miniature cameras, drones and VR are are all the rage in natural history filmmaking these days, but there's no tech trend more important to wildlife filmmaking right now than the use of Ultra HD or 4K, says David Royle, EVP of programming & production at the Smithsonian Channel.
"The move into 4K is much more important than, for instance, the movement into VR is right now. It really lends itself to natural history. Natural history has always been at the forefront of technological change and the reason is that it sells itself on providing the viewer with the chance to see the natural world in a way that they wouldn't otherwise see it. With 4K, the quality of the image, the amount of the detail, allows the good natural history filmmakers to deliver something totally fresh for their audiences."
Like with HD, SmithsonianChannel was one of the first broadcasters to start developing 4K content for linear television. Then, in November 2015, its parent co,Smithsonian Networks, launched an ad-free, 4K subscription streaming video service aimed at delivering original 4K nature and wildlife in the U.S. called Smithsonian Earth. A month later, in December 2015, it teamed up with Blue Ant Media, which holds the license to Smithsonian Channel in Canada, to launch London-based Blue Skye Entertainment, a joint venture built on Blue Ant's linear 4K-focused Love Nature brand dedicated to developing and distributing a massive library of 4K natural history and wildlife content. And in February, Blue Skye launched a direct-to-consumer Love Nature 4K SVOD service in 32 countries, including the UK, Australia, Germany, Mexico, New Zealand, Mexico and Switzerland. Love Nature content is available to U.S. audiences via Smithsonian Earth.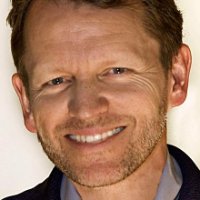 It was important for Smithsonian Channel and its partners to get into the 4K game as early as possible, says Royle (pictured, right) of the strategy.
"We believe that the momentum is growing [around 4K] and that there is value for us to be ahead of that curve both in terms of learning how to produce 4K, and then how to deliver it and also building up a body of work," he tells realscreen. He further believes wildlife filmmakers should be wanting to produce programs in 4K as quickly as they can because it's an industry that relies on stock footage and he see the shift to 4k happening very quickly — faster than the shift to HD some years ago.
"We made a commitment to go entirely 4K in all our original programming on Smithsonian Channel and, indeed, nearly all our co-productions. Even when we have co-production partners who aren't yet there, we're saying we want 4K. If need be we'll pay a bit extra to do it in 4K because we believe it's happening very fast indeed."
Royle believes that in five years time we'll be looking at a largely 4K world, and there's already a rapidly growing market for 4K content as producers, broadcasters and filmmakers looking to gain more experience in 4k filmmaking or future proof by building up the 4K content libraries as demand for 4K content continues to rise.
"Two years ago, if you had said to producers 'We want 4K', a slightly worried look would come across their faces. Now when we talk to people about 4K, we have no trouble finding producers who are either already doing 4K or want to move into 4K production, and we actually find an increasing number of broadcasters who are only too pleased to partner with us on those 4K projects, and certainly people who work a lot with wildlife. That's a great step forward," he says.
And that's why, with natural history projects often going into development up to two years before seeing the light of day, it's increasingly important for filmmakers to create 4K content.
"If you go back into the international market with that program, you're going to want to have 4K to put out there," says Royle. "We're finding with our distributor Off the Fence that there is a growing number of broadcasters globally and other types of media distributors that are coming in and saying 'What do you have in 4K?'."
"We made a commitment to go entirely 4K in all our original programming on Smithsonian Channel and, indeed, nearly all our co-productions." — David Royle
At MIPTV in April, for example, Smithsonian brought a full original 4K series to market for the first time to shop internationally. Called Sacred Sites, the 6 x 60 series is produced with long-time HD collaborator, indie Irish prodco Tile Films, and explores some of the world's most hallowed shrines, temples and monuments in countries such as Greece, Egypt and Jordan. What Smithsonian heard at that market, says Royle, is that there is an increasing number of broadcasters, OTT services and apps, and people looking at delivering media through different devices, who are asking about 4K, including both people who are trying to deliver 4K the right away and companies trying to future-proof by building up their libraries.
And that's a good thing for forward-thinkers like Smithsonian, he adds. "It absolutely feels like it's a competitive advantage to be able to go out there with a 4K product right now."
Embracing 4K, however, isn't without its challenges. There are costs and logistics involved in 4K production to consider, like data storage costs, which start in the field, and the costs involved in data wrangling. Production companies now often have to employ data wranglers in the field and post production, says Royle. Transferral time is much longer, too, and that adds again to the cost, but Royle insists that the price uptick to produce in 4k isn't that substantial, estimating that the overall cost involved in moving from HD to 4K falls in a much more manageable 15-20% range, as opposed to the  30% range that existed with the shift from SD to HD.
He adds that in a world where budgets are increasingly tight, successful 4K production money is possible provided smart planning
"I think a lot of the good production companies have realized that they have to get smarter, they have to get quicker and it's extraordinary what can be done."
Royle cites Jago: A Life Underwater (pictured above), which is up for five Panda Awards at Wildscreen and was the 2015 Jackson Hole Wildlife Film Festival top prize winner, as an example. The hour-long film, which was produced by Underdog Films, in association with James Morgan Films, Fantomline Pictures and Vistaar Productions, tells the story of Rohani, an 80-year-old hunter who lives in a hut along the Sulawesi Sea in Southeast Asia, but who truly comes to life when diving deep and hunting underwater, combining breathtaking footage of his underwater exploits in the present day with re-enactments.
It was shot entirely in 4K over 19 days and edited in four weeks for a modest sum close to US$150,000. Smithsonian Earth picked the film up for its roster in September.
"Those were filmmakers who overcame the challenges of 4K, used it to their advantage, and produced a beautiful film and what is an extraordinarily modest cost. It can be done," says Royle.