The first annual Cable Network Survey has named History Network and A&E as the top cable channels to work with, with the overall first places interchangeable between the two A+E Network-owned brands depending on the category.
Discovery Channel, Lifetime, Investigation Discovery, HGTV and Travel Channel came next, followed by 16 other networks.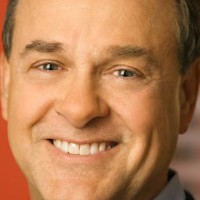 The Nonfiction Producers Association (NPA), founded in 2014 to represent the non-fiction content production business in the U.S. and Canada, designed the survey to assess major trends, issues and challenges faced by producers of unscripted programming doing business with cable networks.
The six categories  surveyed by industry professionals were references for pitching, executive creativity, development process, business affairs process, production editorial oversight and production management.
Respondents rated each network on a scale from one (being the least positive) to 10 for each question. The final rankings of the networks represent the weighted averages of their scores.
The survey was completed by a total of 41 production companies participating, including members and non-members of the NPA.
NPA GM John Ford (pictured, right) said in a statement there were some external factors that add weight to the results of the survey, notable that it was "probably no coincidence" that networks that buy the largest volume of programming generally placed in the top 10.
"We did tabulate the results to ensure the survey didn't penalize networks that don't buy what certain producers sell. Ultimately, this survey is specifically designed to offer information that can improve processes and better the relationships between producers and networks," Ford said.