Every year on her birthday, emerging Chinese filmmaker Nanfu Wang purchases a last-minute flight to a destination she has yet to travel.
In December 2011, freshly arrived to New York City via a remote farming village in Jiangxi Province, China, Wang's ticket took her to Florida, traveling from city to city without plan or direction. As she roamed the length and breadth of the Sunshine State, she encountered Dylan Olsen, a 22-year-old drifter from Utah who left a comfortable home and loving family in favour of life on the streets.
"He described to me that life on the streets was what he felt to be the freest that he could find, and for me as a Chinese [person] who had very limited understanding of what freedom was like, the idea of his freedom intrigued me," Wang, in the midst of final cuts to the SXSW-premiering I Am Another You, tells realscreen from her New York-based editing bay.
Intrigued by his rejection of societal norms for a life of intentional homelessness, Wang — who served as director, producer, cinematographer and editor on her sophomore feature film — would spend the next four weeks documenting Olsen's journey across America by living alongside him, on the streets.
The 85-minute cinéma vérité film, which is being shopped by New York sales agent Submarine Entertainment, chronicles these avant-garde ideologies of freedom and independence while unintentionally providing a deep dive into mental illness.
Wang, the director of the 2017 Academy-shortlisted Hooligan Sparrow, is a recipient of the Sundance Documentary Fund, the Bertha Britdoc Journalism Fund, as well as a Sundance and IFP-supported filmmaker.
This interview has been edited for length and clarity.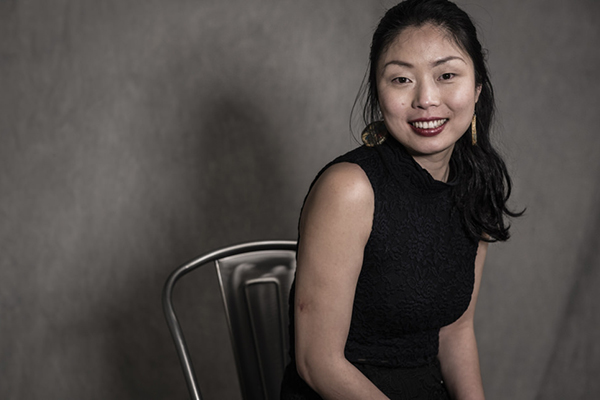 What drew you to chronicling Dylan Olsen's life in cinéma vérité fashion?
The way that I film is very immersive, so the audience will be able to feel that they were on the streets seeing everything that was unfolding in front of their eyes. That's my style when I film. I did not know what was going to happen – every day was new, everything was unexpected and unpredictable, and I was discovering the film as I was filming. That was true even until the late stages of the film to when I edited the film – it was a journey of discovery.
Can you take me through the process of how this film came together over a five-year period? 
The first shoot on the street was before Hooligan Sparrow in 2011, and when I came back from the street life, I kind of put aside the footage and didn't expect it would become a feature film – I thought it was just an experience that I really enjoyed filming. When I went to film Hooligan Sparrow, it was the first time I had been accepted to the Sundance Labs and I went to Utah for the first time – I remembered that Dylan's entire family was still there. At the time I didn't know whether Dylan's story was true or not, so I asked if he would mind giving me his father's phone number because I wanted to visit. I was curious to find out what culture, what background produced him. His father picked me up at the airport and during that hour car ride I recognized his father as a very good character – he has a great sense of humor, a very good storyteller and very charismatic – and so it was then that I decided to turn it into a feature length film.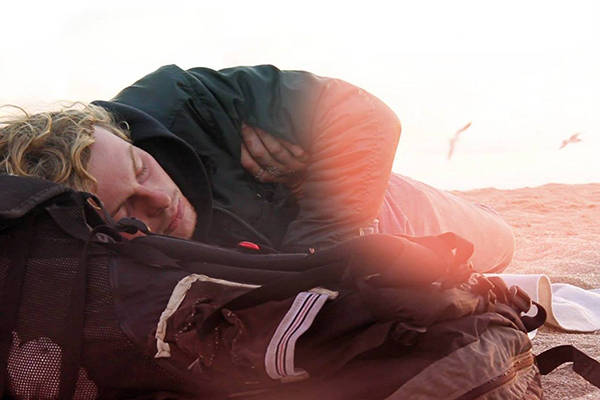 Your first feature-length film Hooligan Sparrow debuted at Sundance last year and went on to receive much acclaim, winning prizes at a variety of festivals and was shortlisted for an Academy Award. How did the experience with Hooligan Sparrow inform your work with a project like I Am Another You?
Hooligan Sparrow was my first movie, and going through the whole process, from production to post-production to distribution, at that time everything was new to me. After going through that, I think I've learned so much and it's definitely made making I Am Another You a much easier process even though it's got its own set of challenges. The process of producing and distributing has become less challenging because I've been there and I know what to expect now and what to be prepared for.
I know that you self-financed Hooligan Sparrow and found the fundraising process to be sluggish. Did you find that process to be the same with I Am Another You? Did you receive any grants or outside funding?
No, we wish. We're still looking for grants. I think [the reason] both films ended this way was because when I saw a story, I couldn't resist and I couldn't wait. I think some filmmakers would say that you should write a proposal, wait for the funding to come in place and then you start filming. But for me, I was so compelled and I just couldn't wait.
I put my own money in [this film]. A lot of people who worked on this film believe in it and either did in-kind services or we worked out deals of deferred salary. My producer, Lori Cheatle, she came on board at the rough-cut stage because when she saw the film she really believed in it. In order to get the film finished at this point, every one of us have put our own money in.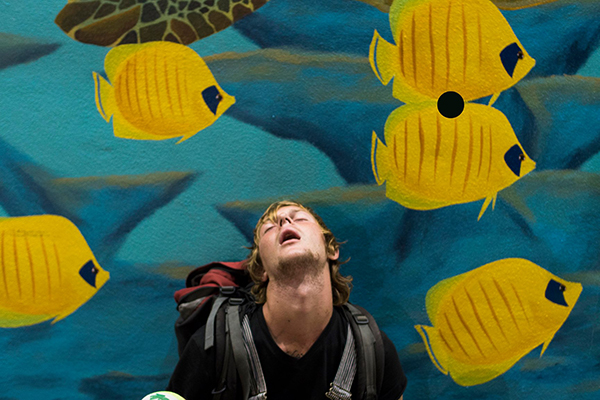 Have you received any interest from buyers ahead of your SXSW screenings?
We haven't shown the film to any buyers yet but I think people respond to good stories and I'm pretty confident that once the film is out we'll have some interest from different people.
There's unfortunately stigma attached to mental illness and even discussing your illness remains a taboo topic. How do you think telling a sensitive story like this will play out with audiences?
The issue is when someone sees a person like Dylan, because they think they're familiar with the topics, they often have preconceived notions or assumptions of who they might be… yet when I lived with Dylan and met all those people, I learned that every one of them was different and they all had a unique story. It's my hope that this film will challenge people to question their own preconceived notions and stereotypes, and to challenge audiences to have more compassion or willingness to understand.
I Am Another You screens today (March 13) at the Alamo Drafthouse South Lamar at 11:15 a.m. CT. Visit the SXSW website for further information on the screening.