DCD's Swipe Right moves into production
London-based distributor DCD Rights has begun production on its factual crime series Swipe Right for Murder (w/t).
The 8 x 60-minute series explores the real-life dangers of dating in the digital world while providing intimate access to victims' families and the law enforcement officials who are working to bring each perpetrator to justice.
Produced by UK factual indie Popkorn TV, the series is a copro between UKTV's Really Channel, Australia's Seven Network, MediaWorks New Zealand and DCD Rights. The project is the first of a slate of co-production projects for DCD Rights, which aims to increase its output to five per year.
Armoza sends Who's Asking? to Britain
UK-based producer and content syndicator Formatzone has acquired interactive game show Who's Asking? from Israeli producer-distributor Armoza Formats.
The studio-based game show (pictured, above), which is produced by United Studios of Israel, challenges participants to select the individuals asking them questions, and places an emphasis on who is doing the asking as opposed to the answers themselves. The contestants must make judgments based on appearances, using their intuition to compete for the grand prize.
Localized versions of the format also air across Israel, India, Thailand, the U.S., Switzerland, Estonia, the Czech Republic, Croatia, Slovenia and Slovakia.
Adler lifted at CNN
American cable news channel CNN has elevated long-time executive Jon Adler (pictured, below) to the post of senior director of development for CNN Original Series.
Adler, formerly director of program development, is now responsible for developing original programming across linear and digital platforms for CNN Original Series and HLN Original Series.
His credits for CNN include Finding Jesus: Faith, Fact, Forgery, Blackfish, This is Life with Lisa Ling, The Sixties, The Seventies, The Eighties, The History of Comedy, and Soundtracks: Songs That Defined History from executive producer Dwayne Johnson.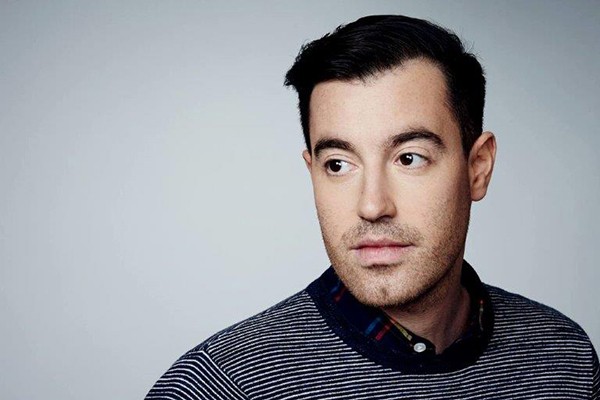 Gil Formats sends Pregnant & Platonic abroad
Tel Aviv-based sales firm Gil Formats has sold its fact-ent format Pregnant & Platonic to production companies in Australia and France.
Aussie producer Eureka Productions and French studio Ah! have signed on to produce the social experiment format in their respective territories.
The series chronicles the lives of men and women looking to birth a child without becoming romantically involved. Cameras will follow selected participants – hand-selected for them by a team of experts – over the course of a year as they face the challenges of becoming a co-parent. Each story will hopefully culminate with a child being born.
Co-developed by Gil Formats and New York's MY Entertainment, the format was inspired by the personal experience of Gil Formats CEO Assaf Gil who had his first child in 2016 with a co-parent.
The format has now been taken on in six territories, including the UK, Spain, Sweden and Germany.
Transparent secures Channel 5 series with Michael Portillo 
UK commercial broadcaster Channel 5 has commissioned Argonon Group-owned Transparent TV to produce two series with British journalist Michael Portillo serving as host.
Abandoned Britain(4 x 60 minutes) follows Portillo as he becomes a guerrilla urban explorer to investigate Britain's most enthralling abandoned buildings, some of which are slated for demolition. The heritage series will premiere in 2017.
Portillo has also signed on for an as-yet unannounced 8 x 60-minute docuseries for 2018.
Both series are executive produced by Jazz Gowans and Mark Powell for Transparent TV.