We're pleased to welcome award-winning media and programming executive Michael Cascio to realscreen as a regular monthly columnist. The following is his debut column — and before you dive in, please know that Michael not only welcomes your feedback, but also relishes further discussion. So, don't be shy. Send your comments to MichaelC@MandCMedia.com.
Wait a minute.  Donald Trump is complaining about the media? Really? This shouldn't be news to anyone in our business. He's manipulated the media for more than 20 years. I should know. I was there. And I learned a valuable lesson about factual TV from Donald Trump: Not everyone is going to trust what you do, so you better get your facts straight.
My "Trump Moment" occurred at a time when a cable TV network aired an entire hour or more on a notable person every night.  The A&E Biography series generated big ratings, critical acclaim and a shelf of awards. In the 1990s, my boss put me in charge of the strand and we aired profiles of people like Julius Caesar, F. Scott Fitzgerald, and Frederick Douglass. We also balanced the lineup with contemporary figures whose celebrity generated enough interest to draw decent ratings, such as Princess Diana, Charles Manson, and – yes – Donald Trump.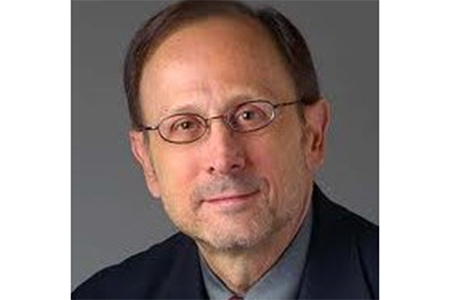 Michael Cascio
Even in this pre-Apprentice period, Trump was already a national figure – a regular on talk shows, a real estate honcho with a tabloid following. We commissioned his one-hour profile early in the Biography series run. The first effort was hastily assembled, so a couple of years after its premiere, we ordered a new Biography of Trump from a stronger producer.
It was always a studied decision to spend hundreds of thousands of dollars on any Biography. The subject had to be well known, but also had to have a life worth all that airtime. We often struggled with who we thought would "work" as a Biography. And very few subjects got two Biography productions — unless, of course, we thought they would generate ratings.
Trump was an easy call. The new Biography was more up to date and better produced, and we were eager to add another premiere to our line-up. Our justification? We were providing valuable insight into a popular personality's life and work…and we were chasing viewers for ratings. We had journalistic standards, and insisted on a truthful account, even if many of the episodes avoided dirty details unless they had already been reported.
Many celebrities wanted to be profiled, and some didn't. Trump, however, not only relished the opportunity to be on Biography, but, as I discovered, he wanted to produce it. Shortly after that second Trump Biography aired I had an occasion to meet him as A&E launched a lighted billboard over Columbus Circle in New York, apparently on top of a Trump property. He attended the launch party, made sure he was in view of the photographers (see photo above), and, when he found out I was the Biography guy, pulled me aside and launched into a tirade. He insisted that the first Biography that we aired had a better interview with him than the second, and, if possible, he wanted me to take the interview from the first version and use it instead of his interview in the more current version.
Apart from the ethical violation and nearly impossible production logistics, it was a remarkable request.
With Biography, getting a celebrity's cooperation was one thing, but brow-beating the network was another. It was clear that Trump obviously liked the first Biography better, perhaps because it was less critical and not as up to date – the new one was more balanced, more factual. What surprised me most was that he was so deep into the production process, he knew exactly what worked for him and what didn't, and came up with what he thought was a reasoned solution.
I squirmed out of the confrontation, no longer naive about my series and its impact. We didn't comply. (This may be why Trump erupted later when I was quoted in the New York Times using him as an example of how the series chooses its subjects. I had said, "Trump just barely makes the cut, but Marla Maples definitely does not" – but I digress.)
Two decades later, it's happening again.
As president of the United States, Trump is proving no different than he was then – only now he has real power. From his vast experience, he is certain that almost any airtime is valuable, if he can just control the message. When he first ran for president, executives did what I did, and gave him lots of airtime because – as I learned first-hand – Trump generates high ratings, which translates to lots of viewers and thus more money for the networks. I know how it works.
Now, though, with Trump as president and populism taking center stage around the world, it's a wake-up call. All of us in the media should evaluate our roles and responsibilities in creating characters that resonate beyond their entertainment value. And not just with Trump. This kind of manipulation now happens at every level of our business. And it's our fault. We want unfiltered characters who jump off the screen. We want content that captures the extremes of life, and we'll let ourselves be manipulated. Sure, the trade-offs are often harmless, especially with "reality" shows considered to be exempt from factual oversight. At the same time, don't producers of programming that purports to be real have any obligation to, well, be real? We can't ignore a basic responsibility to monitor the messages we deliver to our audience. Or can we?
It's a lesson I learned 20 years ago, ironically from Trump himself: The characters you put on the screen are using you just as you are using them. Your only hope is to keep an eye on what is real, and what is not. And when it comes to factual TV, facts and your editorial judgments matter — even if your subject disagrees.
Michael Cascio is president and CEO of M&C Media LLC, where he advises selected media and production partners, and produces documentaries. He is also a guest speaker and writer, whose recent article for the Sunday New York Times revealed how his experience as a backstage janitor prepared him for a career in television. At National Geographic, A&E, Animal Planet, and MSNBC, Cascio has won four Emmys, two Oscar nominations and a "Producer of the Year" award.