With traditional networks under siege in a shifting cable landscape that is battling dwindling viewership and a generation of cord-cutters, the "Next Move for Niche Networks" session on Wednesday (Jan. 25) at the Realscreen Summit in Washington, D.C. set out to tackle the viability of smaller networks and how economic models established by cable – subscriber and advertising revenue – can help sustain them in the future. 
Moderated by M&C Media CEO and president Michael Cascio, the panel featured John Ford, GM of Nonfiction Producers Association; Timothy Kuryak, SVP of unscripted development and production at UPtv; Don Robert, SVP of research at A+E Networks; Robert Scanlon, EVP and GM of Velocity and Automotive Content at Discovery Communications; and Daniel Tibbets, president and GM of El Rey Network.
American cable television network UPtv, originally the Gospel Music Channel, underwent a rebrand four years ago when it shifted its focus to a financial model that ultimately broadened out its audience.
What UP does well, Kuryak noted, is "laser-focus" on a need that is being underserved, and through safe, feel-good programming UP has managed to not only keep GMC's original audience, but also provide cord-cutters and "cord-nevers" with an SVOD service.
"With our advertisers, it's about our content. We've done a lot of studies with Nielsen showing that programs that air on our network – mostly rated TV-G – have better ad retention rates than the exact same ad would in The Walking Dead. That provides an added value for our advertisers."
One of the key elements on the advertising side is alternative revenue streams.
The problem with network media, Tibbets explained, is that it is based on ratings and inventory, "and if you don't sell out your national ad inventory, you're selling it over to DR at a lower rate. But with an engaged, niche audience, you can sell digital, you can sell original programming, you can put on experiential events.
"Those aren't added value, those are additional revenue streams that you can bring in," Tibbets said. "You can go beyond the small ratings you may have and find other ways to engage advertisers."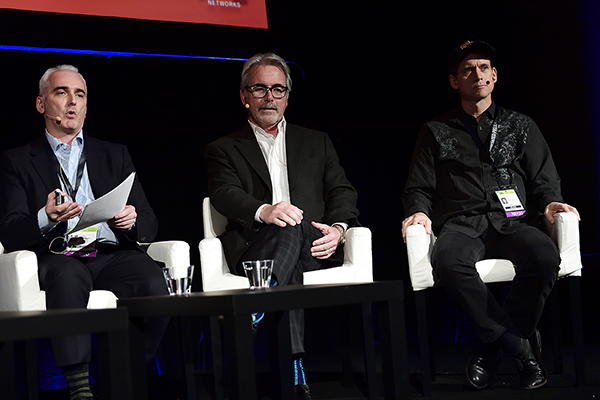 Asked whether, in the next two years, there could be other networks that are removed from cable like metrosexual male-skewing channel Esquire Network or millennial-facing cable television network Pivot, Ford estimated that three networks could potentially disappear.
"It's a combination of getting dropped too often by hard negotiating distributors. Once you get a critical mass of drops, it becomes hard to sustain your business," he said. "There's going to be pressure because I believe the distributors – cable and satellite – want to cull the herd of underperforming channels."
"There are two I can think of right now, and I would put a bet on two more," Tibbets added.
Amid the uncertainty, some traditional linear channels are thriving. Fledgling 24-hour millennial channel Viceland, for instance – which ironically began as a digital network – has managed to consistently draw 100,000 viewers per premiere in the demographic of 18-49, and the A+E Networks-backed channel is seeing those numbers steadily rise.
"We're looking at a cross-platform way of selling it across digital and linear. We've been doing studies to see what's the value-added for an advertiser. I think the initial concern was that it's just going to give you the same audience that's on Vice, but what we're finding is that it's extending the reach. That for the advertiser is a bonus because it gives them an opportunity to reach that audience on a digital and linear format," said Roberts.
"Viceland started out rocky, I wasn't expecting it to do very well because it's going after an audience that doesn't watch a lot of television," he added, "but I'm impressed at how fast it's growing."
(Photo by Rahoul Ghose)