With mergers and acquisitions activity still rife within the production industry, Jan. 25′s "Life After the Sale" session at the 2017 Realscreen Summit in Washington, D.C. provided prospective sellers insight into how small businesses could be affected by a sale to a multinational corporation.
Headed by Half Yard Productions' co-CEO Abby Greensfelder, the panel of industry experts shed light on the potential outcomes for life after the sale of your business and how to arrive at the best possible opportunity for the team.
"With ITV, they've really opened a lot of doors for us from an international standpoint, formats coming in, more companies joining the mix," said Leftfield Entertainment CEO David George. "From a creative standpoint, one of the bigger reasons why we partnered with ITV was that they were going to let us continue to run with the ball and that's a very important point. When you get caught up in numbers your creative is going to suffer, but if you focused on creative, your numbers will take care of themselves.
"That's the number one thing I preach to all of our companies, focus on the creative."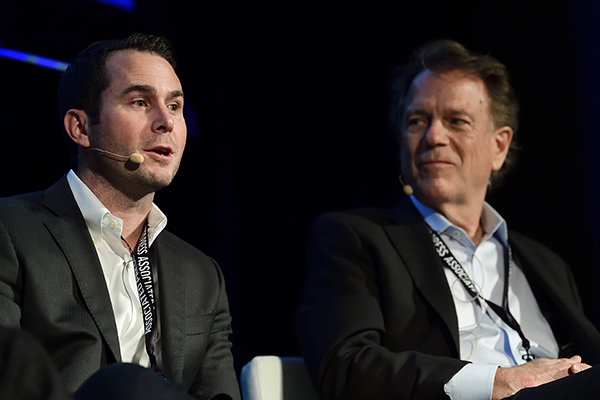 It's rare that creative individuals move into the television production sector to make money, said Thomas Dey, CEO and president of ACF Investment Bank. Instead, the draw is creating a program, telling a story and bringing an idea to fruition.
"I find a lot of [content creators] are incidental owners of valuable businesses," Dey said.
When small business owners are considering a transaction to a conglomerate, it's typically for two reasons: the money and the partnership.
"The process of choosing buyers is a two-way process," he added.
The Communications Act of 2003 consolidated the telecommunication and broadcasting regulators in the UK, launching Ofcom as the new industry regulator. Production companies suddenly became increasingly valuable and, through their IP, began to see expansion within their companies.
But as the market grew within the UK, companies began looking abroad for a larger audience.
"The U.S. became the shop window and the UK became the factory," Dey said. "You make the program there, you sell it into the U.S., and you're going to make a lot of money."
"Britain is very proud of its creative television sector. We've turned an artistic endeavor into an economic sector," stated All3Media CEO Jane Turton (below). "The government has taken a view about television that it needs support, it needs help, it will lend the British Embassy for hard and soft support. In the U.S., why on earth are you are not capable of rallying behind that as a cause is beyond me. As a sector, you have to lobby."
"We've formed the Nonfiction Producers Association and Pact U.S., we need to come together as a community – broadcasters and producers," responded Renegade 83 co-founder David Garfinkle. "We all need this to happen because it will be a much more robust market."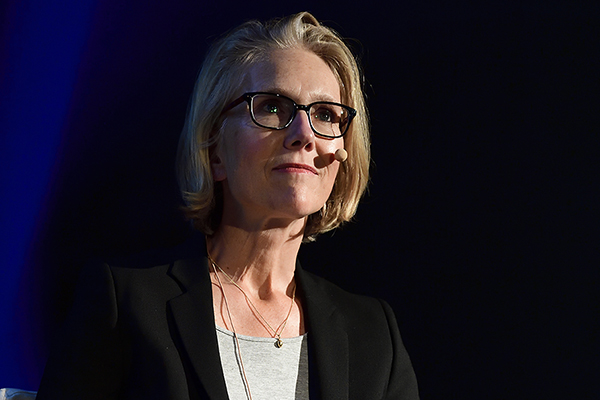 Though the practice of a production studio launching every other month has somewhat cooled over the past few months, partnering with a multinational allows fledgling shops to grow their firm without the burden of figuring out how to develop IP, execute series simultaneously while creating bandwidth to grow the company.
"I think we're in danger right now. Young people should be empowered by the big media companies, and right now the way it's structured they're not. That model needs to be adjusted," Garfinkle stated.
When growing prodcos are receiving US$20,000 in development deals when the production of that series realistically costs them upwards of $50,000 to complete that project, those young companies aren't able to keep their doors open and the lights on.
"We, as a community, need to figure out how to empower these young companies and help them to grow," Garfinkle said.
"The big media companies need to stop squeezing the production community and stop looking at us like we're your enemy. We are your partners. We're helping you create your value. They need to step up and help really adjust the model so these young people and younger companies can thrive. It's critical we figure that out."
Despite the gloom, ACF Investment Bank has tracked a handful of businesses it had put deals together for over an 18-year period, finding the vast majority are still in the market making programs and most of them are still aligned with the original group that had purchased them.
"Life after the sale doesn't tend to be a finite thing. It tends to be a partnership that, because of the way the deals are structured and because of the individuals, carries on. It's really important choosing a right partner because you're going to be with them a long time," said Dey.
(Photo by Rahoul Ghose)