Ahead of the premiere of DIY Network's Vintage Rehab (Sept. 6) at 9 p.m. ET/PT, realscreen presents an exclusive clip.
Produced by RIVR Media, the eight-episode series features Ally Mahon, a house rehabber who transforms dilapidated homes in Pittsburgh into treasures. Vintage Rehab follows Mahon as she reveals the beauty of stately homes hidden behind years of decay. She aims to create spaces that reflect a vintage look while incorporating modern amenities.
Sarah Kuban is the EP for DIY Network on Vintage Rehab, while Lori Golden-Stryer serves as EVP, executive producer for RIVR and Sarah Miller, serves as supervising post producer.
Realscreen caught up Golden-Stryer (below, left) and Miller (below, right) to learn more about this new series.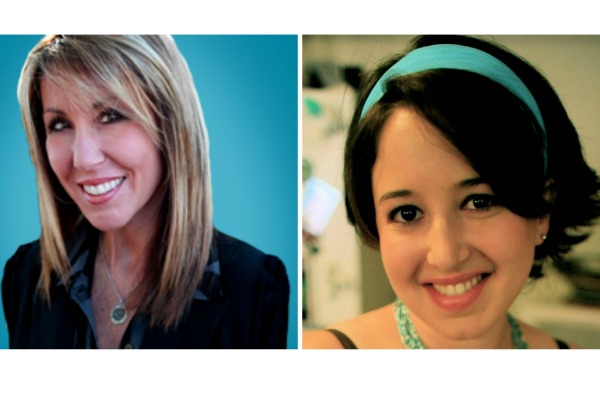 Can you provide a brief synopsis of Vintage Rehab?
Vintage Rehab is a home renovation show, hosted by Ally Mahon. Ally's a born and bred Pittsburgher with a passion for upcycling vintage materials and renovating old homes. Ally's the real deal, meaning she's got the eye and the skill-set to not only uncover and restore the vintage charm of an old home, but she also knows how to do it without breaking the bank. Or better yet, the production budget.
What was the genesis for this series?
Aurelia Boyle, RIVR's vice president of development, heard about Ally and the home renovation projects she was doing in Pittsburgh. Ally had been featured on a local, Pittsburgh newscast and Aurelia's "big character with expertise" radar went off. The rest is DIY history and we hope it's a long one.
Why do you think there is an appetite for this series?
I think a lot of people these days are buying historic homes, but they don't know how to freshen them up while maintaining their historic charm. That's why everybody needs an Ally Mahon. Each episode of Vintage Rehab features Ally salvaging the vintage feel of a home while adding modern day elements to bring the house up-to-date without losing the home's character. Ally's a no-doily kind of girl, so her designs capture the historic beauty of the home while incorporating a contemporary design that makes the home feel current.
What challenges did you face with production? 
Picking the right production crew is key. It's important the production crew understands renovation and knows that when you're tearing apart old homes, the storyline and design can often change with every new discovery. I'm a huge believer that renovation curve balls and everything associated with home improvement projects make for great TV, provided catastrophic events are within budget. If not, I take it all back.
So, maybe shooting a home renovation show in Pittsburgh in the winter was not and is not the best idea, but we all know how schedules and production work and sometimes we have no choice in order to get the shows on the air. Pittsburgh is not ideal for renovating outdoor spaces, we've learned, because of course, as production would have it, it rained, snowed, hailed – you get the idea. The day the front porch project began. But in the end, that's reality, so we go with it and make crappy weather part of the storyline. It is what it is, right? And several pounds and gray hairs later, we get it done.
Can you name two or three elements that you think will make this series appeal to audiences?
Our host, Ally, is a fiery redhead who leads the charge over a primarily male crew. She's likeable, genuine and doesn't hold back. Ally's the real deal. It's what she does for a living and it's evident in every show. Ally considers herself a contractor, first and foremost, and then the host of a DIY show who allows us to document her work-load.
Ally goes out on shopping trips and looks for vintage goods to incorporate into the home. They're often affordable items that are not only functional but create a whole new look for the space. Ally's speciality is converting vintage "finds" into designs that are more contemporary and current.
Pittsburgh is known as a charming, working class town and that comes through in the homes, the construction crew and Ally. There's a genuine feeling of comradery among everyone and it comes across in the build. Nothing feels staged because it isn't. It's truly watching a renovation in progress, unfolding.
What did you learn during the production of this project that you think would be valuable to other professionals in the industry?
Pittsburgh in the winter is rough! Aim for the spring and summer to shoot and by all means, don't say you're not a Steeler's fan. And stay away from pierogis. Once you start, there's no going back.
What's your favorite moment from the series?
In one episode, Ally is pleasantly surprised to discover a pocket door behind a wall, that is original to the 1920s house. Someone at one point sealed it up, and she brings it back to life. I also love the unfiltered relationship between Ally and her husband, Buddy. Buddy is typically the plumber on her projects and his opinions and reactions are classic Pittsburgh. He's a great addition to the series.
Homeowner reactions, from every episode. That's always a favorite moment. Provided they're happy and thankfully they have been.
Anything you'd like to add?
I had never been to Pittsburgh before discovering Ally. It's a great town with an unlimited amount of homes to restore and love. Ally is quintessential Pittsburgh and I've grown to love the city and her. What a find on every level. With the exception of those addictive pierogies!
Vintage Rehab airs on Sept. 6 at 9 p.m. ET/PT on DIY