The year was 1960 when Jane Goodall decided to intimately observe and live with chimpanzees in the Gombe Stream National Park, located in the western Kigoma Region of Tanzania.
Tasked with documenting Goodall's first contact with the chimpanzee population was esteemed Dutch nature photographer Hugo van Lawick.
The footage captured by van Lawick's lens would go on to broadcast as part of National Geographic's second-ever film: the 1965 television documentary Miss Goodall and the Wild Chimpanzees. Directed by Marshall Flaum and narrated by Orsen Welles, the hour-long special described the experiences of the 26-year-old English primatologist in the jungles of East Africa.
In 2014, nearly 50 years later, more than 100 hours of never-before-seen 16mm Ektachrome footage was rediscovered on the shelves of National Geographic's archives.
From that material, along with research footage from the Jane Goodall Institute, director Brett Morgen (pictured below) stitched together an intimate portrait of Goodall's earliest explorations into the primate kingdom for his latest documentary, produced by National Geographic Studios in partnership with Public Road Productions.
Jane, which premiered Sept. 10 at the Winter Garden Theatre as part of the Toronto International Film Festival, focuses on Goodall's revolutionary research, her relationship with cameraman and husband van Lawick, and the Kasakela chimpanzee community that she studied.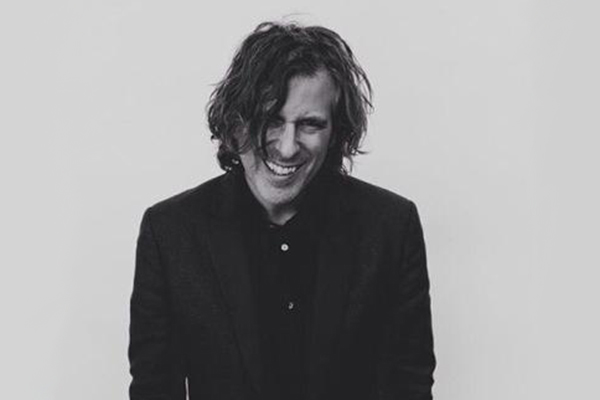 Set to an orchestral score from seminal composer Philip Glass, Jane takes a familiar path to that of Morgen's authorized documentary on the late musician Kurt Cobain, Cobain: Montage of Heck, playing out more like cinematic opera than traditional documentary.
"From the moment I began to survey the footage I realized that the film was going to be immersive and that I needed a composer to work the film from first frame to last — to be my voice in the film," the Academy Award-nominated filmmaker tells realscreen in a phone interview from his Hawaii home. "The film is this footage that Hugo shot and it's Jane's narration. Her journey just lends itself to that sort of study.
"The marriage of Philip Glass with Jane happened before we even started cutting one frame of film."
While films are typically scored after the edit, the approach to Jane was managed differently. As soon as Glass had written his score, Morgen and his editing team of Joe Beshenkovsky and Will Zndaric re-cut the entire film focused on specific musical cues, ensuring that everything was synchronized and harmonized.
The team also built out a 7.1 mixing stage in its offices and brought in a sound editor to begin work on the same day as the picture editor — a tactic that Morgen had never tried before. The method paid dividends for the Los Angeles-born director, who was tasked with creating an immersive aural experience to make the audience feel as if they were in Goodall's shoes, deeply rooted in the jungles of Gombe Stream National Park.
"From the beginning of my career I underestood the importance of sound – not as an afterthought, but as something to think of from conception," Morgen says.
"We really spent an enormous amount of time working each speaker – we did six weeks on the mixing stage for Jane," he notes. "To put that into perspective, I just did a scripted pilot for Marvel that premieres in November and we did only one day on the mixing stage for that."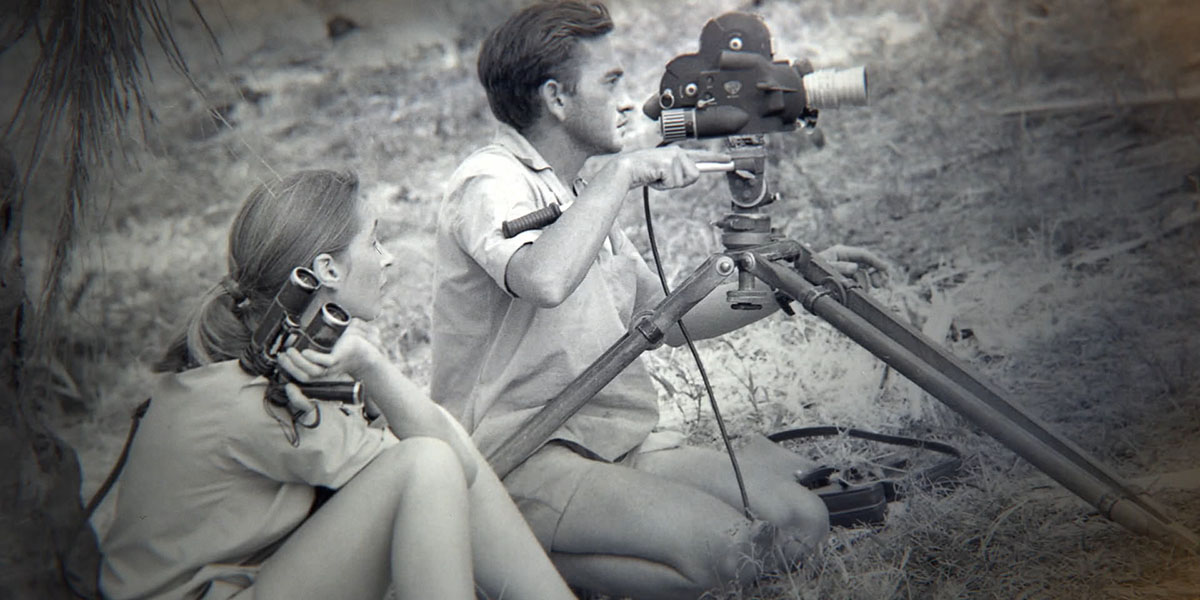 Though the newly discovered archive was "perfectly preserved," piecing the 90-minute feature film together was not one without its difficulties. For one, the footage Morgen's team received from National Geographic was not in sequential reel order.
"When you shoot a 400-ft. mag of film and you make a movie based on it, you take the shots out that you need, you put the reel back and you store it," the filmmaker explains. "Somewhere back when they originally stored this film, whoever went to store it, put together individual shots and wound those up into reels. So when we first started screening the film we were looking at over 100 hours of single shots [rather than full scenes of footage]."
In addition to piecing together individual shots to generate scenes, guides and film notes that would have identified the chimpanzees from Goodall's research were missing or non-existent. As such, Morgen tasked a team of approximately 15 interns with identifying each primate through facial recognition.
"Jane focused on a particular family of chimps, so there were really only six or eight chimps that were of utmost importance to us. But on the Gombe preserve, there were over 160 chimpanzees when Hugo was filming, and they would come in and out of frame.
"The interns were working for hours a day, for months on end, looking at footage and then putting it up against a chart of chimpanzee faces. Mind you, my name recognition in general with humans is terrible, so with chimpanzees it's a whole new level," he adds, laughing.
The film, which is being distributed in the U.S. by National Geographic and sold by Cinetic Media, is expected to make its television debut on National Geographic Channels in Spring 2018 across 171 countries and 45 languages.
Jane is executive produced by Jeff Hasler and Tim Pastore, with Morgen, Bryan Burk and James Smith serving as producers on the feature doc.
Jane next screens at Scotiabank Theatre in Toronto tomorrow (Sept. 12) at 4:30 p.m. ET