As the world's producers and content creators prepare to descend upon the Croisette in Cannes for the 33rd annual MIPCOM market, running Oct. 16-19, realscreen presents its annual round-up of new non-fiction and unscripted titles heading to the French Riviera this weekend, and into next week.
For selections from our editorial team, check out our 2017 MIPCOM Picks. Keep an eye out for parts two and three coming later this week.
Argonon International 
France-bound buyers will be introduced to a diverse portfolio of content courtesy of the distribution arm of Argonon Group, fronted by new social history series featuring Michael Portillo.
Transparent Television's 4 x 60-minute Portillo's Hidden History of Britain, which has been pre-sold to SBS Australia, follows the historian as he investigates four of Britain's most mysterious abandoned buildings.
Also available to buyers will be ambitious science cross-platform experiment series BBC Pandemic, which collects user data through an app, simulates the spread of a highly infectious disease to see what might happen when a real pandemic hits; heart-warming documentaryNelly The Snakeskin Woman, documenting the life of one of the oldest known survivors of the rare skin disorder Harlequin Ichthyosis; and The Bubble Wrap Boy, which follows an Indian boy with a rare genetic condition that gives him large swollen lumps over his face and body. The Bubble Wrap Boy has already sold to Australia's Nine Network, TLC Africa, Eastern Europe and Finland, Real Time Italy, and SBS Netherlands.
Other titles launching at MIPCOM include documentaries White Kid Brown Kid, in which two girls from different worlds try to become friends in one of Britain's most racially segregated towns; World's Forgotten Army, exploring the secret history of the Chinese Labour Corps during WWI; The Hole in the Ozone Layer, documenting how Ronald Reagan and Margaret Thatcher helped save the planet from an environmental catastrophe; The British Garden: Life and Death on Your Lawn (90 minutes), exploring eight gardens on a suburban street; and event specialSecrets of the Pyramids, which unravels the secret of how the Great Pyramid was built and how Egyptian pharaoh Khufu's innovations transformed his country.
A+E Networks
This year A+E is bringing a slate of investigative and social experiment formats to MIPCOM, including How The World Made America (pictured). The Nutopia-made documentary (2 x 2 hours; for History) uncovers the mass migrations that shaped the U.S., and the repercussions they've had – culturally, sociologically, and politically – on the nation in present day.
Sirens Media's Undercover High, meanwhile, follows six adults hidden in plain sight as they secretly explore one of the most troubled schools in America. It's also a primetime, one-hour format.
Other factual projects en route to France include This is Just a Test Productions' Jesus Strand: A Search for DNA (2 x 2 hours), which uses cutting-edge technology and unprecedented access to the Vatican's archives and relics to create the most detailed family tree for Jesus in history; and American Ripper (8 x 60 minutes; Magilla Entertainment), exploring whether America's first serial killer H.H. Holmes also served as Britain's most notorious murderer: the unidentified Jack the Ripper.
Rounding out A+E's MIPCOM slate will be America's War on Drugs (8 × 60 minutes) from producers Talos Films, which looks to determine how the CIA's obsession with keeping America safe in the fight against communism, partnered itself with the mafia and foreign drug traffickers; and The New Age Of Terror (2 x 2 hours) from Pulse Films, which seeks to discover how today's terrorism has evolved and how we've fought back.
Banijay Rights
Banijay Group's distribution arm returns to Cannes with a focus on adventure reality formats following the recent acquisitions of reality titan Survivor and revitalized entertainment hit The Crystal Maze to its catalog.
Banijay Rights will also bring a diverse range of formats to the Croisette, including the DRY-made Street Food Battle, a cooking competition series reinvented in a contemporary, urban setting; and Brainpool's recently recommissioned primetime entertainment contest Celebrity School.
Blue Ant International
The Toronto-based distributor will show up to the Croisette with its largest slate to date, with more than 800 hours of premium content across fact-ent, specialist factual, documentary and digital studios.
New fact-ent offerings coming to Cannes include six-part lifestyle series with celebrity designer Sarah Richardson, Sarah Off The Grid (6 x 60 minutes; Alibi Entertainment for HGTV); paranormal title UFOs: The Lost Evidence (6 x 60 minutes; Megalomedia for American Heroes Channel); wedding planning series Crazy Beautiful Weddings (10 x 30 minutes; Blue Ant Media for Makeful and UP TV); home renovation program Lake Docks & Decks (8 x 30 minutes; Blue Ant Media for Cottage Life and GAC); and from Our House Media for Reelz U.S., Famous Feuds (10 x 60 minutes) and Broke and Famous (10 x 60 minutes).
Blue Ant's 4K natural history library, meanwhile, will highlight NHNZ's docusoap Orangutan Jungle School (10 x 60 minutes; for Love Nature) and exploration series Wildest New Zealand (5 x 60 minutes; for Love Nature). Other wildlife series include Southern Africatravelogue Rooted (5 x 60 minutes; Rooted Media for Love Nature); and true crime series Deadly Australians (4 x 60 minutes) and Australia's Hidden Islands (4 x 60 minutes), both from WildBear Entertainment.
Rounding out the slate is medical series I Waited Too Long (14 x 60 minutes; Pixcom for Canal Vie); technology review series Get Connected (26 x 30 minutes; Blink Media for BNN); and wrongful conviction docuseries Fight For Justice: David & Me (1 x 90 minutes; Markham Street Films for TVO).
Cineflix Rights
The UK indie distributor will touch down in Cannes with a roster of five factual programs that span the true crime, history and lifestyle genres.
Anchoring Cineflix's slate is the in-house produced Homicide: Hours to Kill. The 26 x 60-minute true crime offering follows investigators as they work to reconstruct the final hours of their victim's life in order to find the killer and solve the case.
Among the series headed to the French Riviera are Rocky Mountain Railroad (8 x 60 minutes; Windfall Films/Cineflix Productions, Discovery EMEA & Asia, Network Ten Australia), which follows the crews who keep Canada's freight and passenger trains rolling across the country's most extreme rail lines; and Predator Pets (13 x 60 minutes, Blizzard Road Productions), exploring the lives of people who keep unconventional and sometimes deadly pets – from alligators to bison and chimpanzees to wolves.
Also launching is the hour-long scientific documentary Rediscovering T-Rex (Talesmith/Cineflix Productions, BBC/CBC Canada/France TV), which looks to expose the inaccuracies surrounding the prehistoric dinosaur; WWII's Great Escapes: The Freedom Trails (4 x 60 minutes; Seadog Productions, Channel 4), which recounts the little-known stories of how European Resistance forces established escape routes during World War II.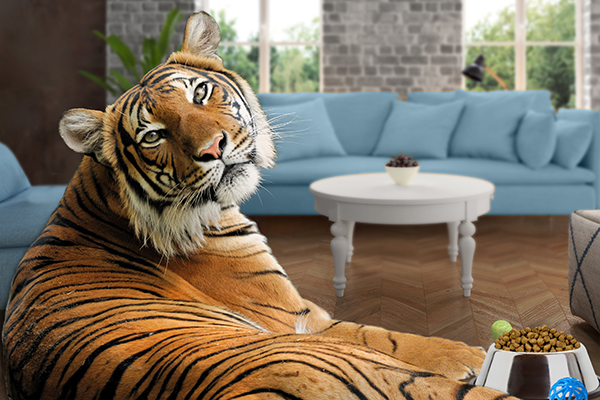 Predator Pets
DCD Rights
UK-based indie distributor DCD Rights returns to the Southern France with two new blue-chip factual series from The Open University.
The two-part special Hyper Evolution: Rise of the Robots (Windfall Films for The Open University, BBC & BBC4) provides access to leading robot-makers who pioneered robotics while exploring whether robots could one day become our biggest rivals.
The hour-long The City of the Future: 50 Years On (Platform Productions for The Open University, BBC & BBC4), meanwhile, follows docmaker Richard Macer's return to his hometown of Milton Keynes to discover what's become of the town 50 years after it was built as part of one of the most ambitious experiments in social engineering.
Ahead of MIPCOM, DCD struck presale deals for October Films' Dangerous Border: A Journey Across India & Pakistan, uncovering the stories of those living along the Indo-Pakistan border,with SBS Australia, Knowledge Network in Canada and Discovery Networks in India;and for Tern TV's Best Laid Plans, a 10-part series to help home improvers ensure their large scale renovations deliver, with Foxtel Australia and Choice TV in New Zealand.
Distribution360
The Toronto-based sales house is flying to France with its largest ever series slate in tow.
Highlighting D360′s roster is feel-good series Give (Bungalow Media + Entertainment, Litton Entertainment), which details the world of philanthropy through stories of small charities making a big impact; history series WW2 Treasure Hunters (8 x 60 minutes; Emporium Productions); paranormal thriller Terror in the Woods (8 x 60 minutes;Wild Dream Films); and BYUtv's American Ride (117 x 30 minutes), Random Acts (20 x 30 minutes) and The New Creatives(10 x 30 minutes).
The distributor is also bringing Titanic: Stories From the Deep (4 x 60 minutes; Infinity Filmed Entertainment Group, Partners in Motion) for presale opportunities. The four-parter tell stories from Titanic via objects recovered from the ocean floor. The series also looks to locate their original owners and put them in touch with a living relative who will learn their own personal connection to Titanic.
DRG
The UK-based indie distributor returns to the French Riviera with a slate of factual properties containing nearly 300 hours of programming that spans the culinary, adventure, travel and restoration spaces.
Leading DRG's slate is the social experiment No More Boys and Girls (2 x 60 minutes),which explores whether the way we treat young boys and girls fosters a life-long sense of inequality between men and women; Comfort Eating(16 x 30 minutes), is a "basic food" series hosted by comedian Nick Helm; Acts of God (52 x 30 minutes), a catastrophe survival series; Escape to Costa Rica (3 x 60 minutes; Century Films for Channel 4), exploring how the country became the most sustainable on the planet; and Cliptastic! (20 x 30 minutes; October Films), an Internet clip show.
Other factual programming heading to Cannes includes Married to a Celebrity: A Survival Guide (2LE for Channel 4), featuring famous people talking about their relationships; NHS Commandos (10 x 60 minutes), an obs-doc following the secretive work of an elite paramedics team; Peter's Great Railway Restoration (5 x 60 minutes; Brown Bob Productions), documenting the history of the British railway systems; and How to Adventure (24 x 30 minutes) following a leading explorer as he takes everyday people on the adventures of a lifetime.
Finally, David Jason's Secret Service (3 x 60 minutes; October Films), chronicles one of Britain's most popular actors as he indulges in all things espionage; and Utopia: In Search of the Dream (3 x 60 minutes; for BBC4), which explores notions of utopia and Utopian societies throughout history.
DRG's formats catalog will see a number of titles present, including Getting the Builders In (60 minutes; Reef Television for BBC1), a fact-ent format that sees homeowners learning how to get the best out of working with local builders; Freshman Fisherman, a competitive sea fishing series; and obs-doc My Year 12 Life (Princess Productions for ABC Me in Australia), in which last year students are given a camera to record their daily life.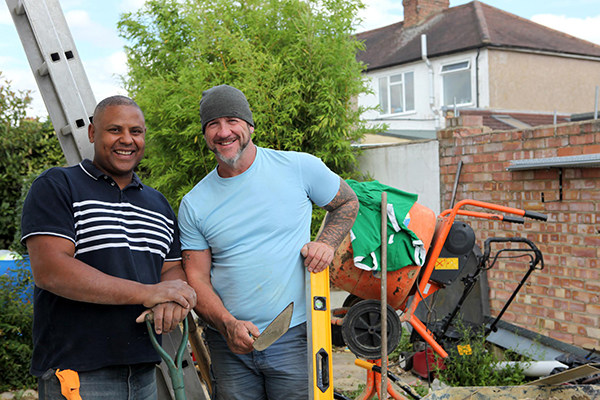 Getting The Builders In
Drive
Drive Media Rights, the distribution label of Drive that launched in September 2016, will touch down in Cannes with a diverse factual line up from producers including Oxford Films, October Films, Blink Films, Back2Back and Antidote.
Anchoring Drive's slate are Wilder Australia (7 x 30 minutes; Tin Can Island), a docuseries following survival expert Ray Mears as he travels Down Under to circumnavigate the country; and Body Cam Cops (6 x 60 minutes; Back2Back) capturing hazardous footage taken directly from officers in the line of fire.
Drive's list of documentaries hitting the Croisette include the hour-long Growing Up Gay (Antidote Productions for BBC3), which follows young pop culture icon Olly Alexander as he examines mental health issues in the LGBT community; The Nazi Who Hid Jews (1 x 60 minutes; AP Ltd), exploring Wehrmacht officer Major Karl Plagge who saved hundreds of Jews from Lithuania's Vilna Ghetto; and Titanic: The New Evidence (1 x 60 minutes; Blink Films for Channel 4), which draws on new evidence to reveal a fire in the Titanic's boiler rooms sparked the tragedy.
In addition to the new projects, Drive will also be bringing the completed special Diana, Our Mother: Her Life and Legacy (1 x 60/90 minutes; Oxford Films for ITV), and Eight Days That Made Rome (8 x 60 minutes; October Films for Channel 5).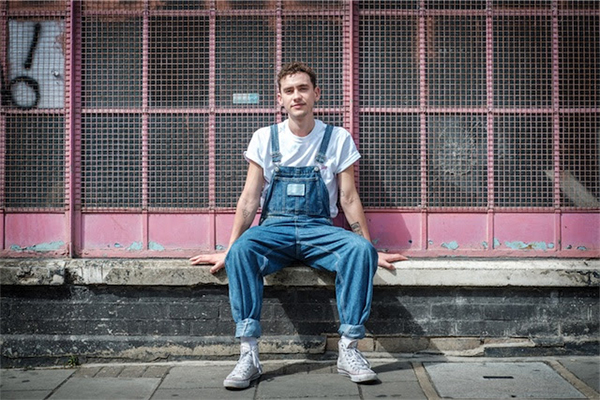 Growing Up Gay