Director Kimberly Reed says that in order for the public to be engaged in any political issue, they must first understand the relationship that money plays in politics.
"The first thing you have to look at is the money that's fueling that issue," she explains. "Just by following that money, you can tell a lot about the powers-that-be behind it."
Returning to her native state of Montana, the director sought to expose the underbelly of corporate interests in politics, and follow a group of citizens fighting its reach.
The result is Dark Money, a 98-minute documentary premiering in the U.S. Documentary category on Jan. 22 (today) at the 2018 Sundance Film Festival in Park City, Utah.
"It's an issue that resonates – that money is corrupting all of our politicians," Reed says. 
Montana is a sprawling, sparsely populated state that has spent more than a century working to keep money out of politics. After copper baron William A. Clark attempted to bribe his way into the United States Senate, the state prohibited corporate campaign financing in 1912.
However, in 2010 the U.S. Supreme Court's Citizens United ruling classified campaign expenditures by corporations as free speech and allowed donors to remain undisclosed. As a result, unlimited, anonymous "dark money" began to flood elections nationwide.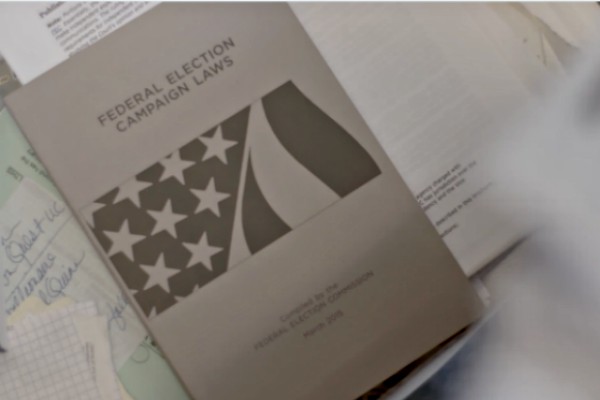 What began as a story following Montana's legal challenge to fight the Citizens United ruling turned into an examination of the web of corporate interest and its interference in trying to swing Republican politicians.
Reed said she wanted to tell a story that showed some solutions and a positive message about citizens pushing for campaign finance reform — that if you pay attention to these issues and are engaged, you can enact change because "that is what happened in Montana."
Dark Money is a Big Sky Film Productions, Big Mouth Productions and Meerkat Media Collective with the Ford Foundation in association with Topic Studios.
Reed spoke to realscreen ahead of her film's debut.
How did this film come together?
A friend of mine from high school was the attorney general of Montana [Steve Bullock] and he was leading the charge to overturn Citizens United in the case that went all the way to the Supreme Court. That was the David and Goliath story I started following, and it shifted very quickly and dramatically as documentaries sometimes do.
It's one of the frustrating things about being a documentary filmmaker, but if you can roll with it. Those big shifts that you have to accommodate can make the film that much stronger. In this case, there was the case that was was reversed by the U.S. Supreme Court. The David and Goliath story I thought I had, this film I thought I had, was gone with the summary reversal.
When this happened in 2012, everyone was talking about super PACs, but it was clear the really pernicious thing were these dark money groups. Super PAC money can be unlimited, but with dark money groups, money can be unlimited and anonymous. I could see this would be a loophole that would be exploited more and more, and I could see that Montana would be the main spot where this clash was going to happen.
I started following the election cycles with the idea that this is the canary in the coal mine. I thought this would be a good microcosm of a story for what the whole country is going through.
What were some of the production challenges you faced while shooting Dark Money?
I was shooting myself for the first five-and-a-half years on the project. We brought in an editor [Jay Arthur Sterrenberg] towards the end who was one of the founders of Meerkat Media Collective in Brooklyn. They had a great shooter [Eric Phillips Forest] who works for them and we took a trip to Montana and took some B-roll. But before that, it was just me shooting the interviews and following these events on the ground as they were unfolding.
The biggest challenge was the challenge of having an unfunded film that you are producing and shooting single-handedly.
Montana is enormous, so that sense of scale is pretty rough, everybody is spread out all over the place. I spent a lot of the time in the car driving from one place to another.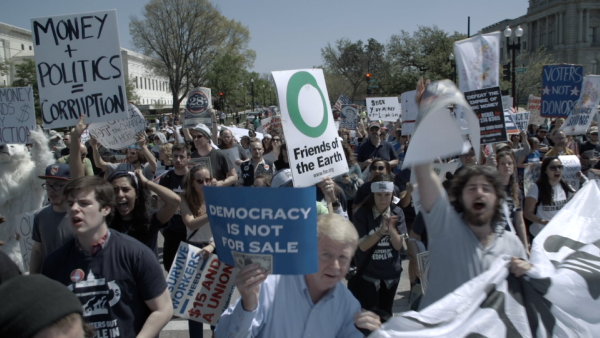 What impact are you hoping to have with the film?
I want people to see it as a sense of hope. People think there is nothing you can do about the influence of money in politics. That's not true and that's what the folks in Montana showed us. Especially following a red state where Donald Trump won by a bunch, if you can have strong campaign finance reforms there, you can have them anywhere.
Dark Money premieres January 22, 3:15 p.m., The Ray Theatre in Park City, Utah
Photo courtesy of Big Sky Film Productions