Extreme angler and biologist Jeremy Wade spent nine years traveling the globe in search of the most fearsome freshwater killers for Animal Planet's River Monsters, one of the most-watched and most successful programs in the network's history, before hanging up his fishing rod last spring.
Still, kept up at night by the thought of a world in which these mysterious creatures are all gone, Wade is returning to the Discovery, Inc.-owned cable net in a six-part investigative docuseries created by Icon Films.
Produced by the Bristol-based indie, Jeremy Wade's Mighty Rivers sets out to examine and explore the deteriorating health of some of the planet's largest waterways in an effort to document the damage and reverse the destruction.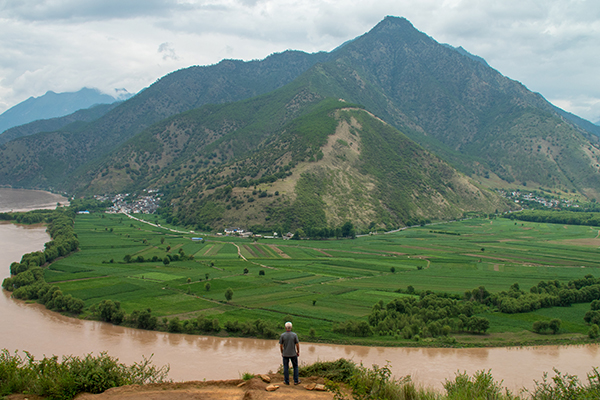 The program will follow Wade as he treks to the Amazon in Brazil, the Ganges in India, the Yangtze in China, the Mississippi in the U.S., Central and Eastern Europe's Danube, and the Zambezi across Africa to understand how exploitation and pollution are contributing to the ruin of rivers that were once the lifeblood of local communities.
Meeting the people who live alongside these rivers, Wade will gather intelligence about their sustainability to prove there is hope, and that every act, big or small, can make a significant contribution to improving the health of these rivers.
Jeremy Wade's Mighty Rivers premieres in the U.S. on April 8 at 9 p.m. ET/PT across Animal Planet.
It is executive produced by Icon Films' Harry Marshall and Stephen Gooder, alongside Animal Planet's Lisa Lucas.
Ahead of the project's Sunday premiere, realscreen caught up with Marshall, Icon's creative director and founder, and Animal Planet executive producer Lucas to chat about what sets Mighty Rivers apart from its predecessor and how the series fits into the network's brand.
This interview has been edited and condensed for clarity and length.
What was the genesis for Jeremy Wade's Mighty Rivers?
Lisa Lucas: Jeremy always says this is the most important investigation of his life but we find that environmental stories can be tough to tell. A lot of viewers would probably rather not watch a series about what's happening to the planet – not because they don't care, but because the reality can be a tough pill to swallow.
The difference for us is: this is Jeremy Wade, and in Mighty Rivers it feels like more of an adventure. We go with him, as we have with River Monsters, to incredible places that most of us will never get to see. We meet locals who've spent their entire lives at the river's edge, we experience local culture and we get to see some incredibly rare fish. And along the way, we're learning about the condition of the planet's greatest rivers. The good news is that we've ended every episode with progress that's been made since filming ended.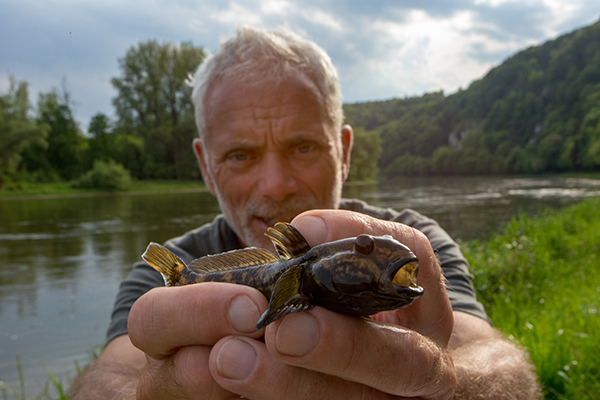 What types of production challenges did you face with this project? 
Harry Marshall: We chose to take political risks, so we went to countries where we had things to say that weren't particularly welcome. We went, for example, to Zimbabwe and we were thrown out. The government didn't want us to say what we wanted to say and so our film crew were taken to the airport and told to leave. Whether they were real, tangible risks to persons or whether they were political risks, we were saying things that weren't necessarily what the authorities in certain countries that have different attitudes to freedom of the press wanted us to say. Having to navigate places like China where you have to be very mindful of what you're saying – water is very political, and so we had to navigate some very political waters.
Why do you think there is an appetite for a program like Jeremy Wade's Mighty Rivers?
LL: Who better to investigate what's going on beneath the surface than a guy like Jeremy who is able to tell us more about the crazy fish living in our in our rivers. He's been fishing for more than 30 years, so you can imagine over that period of time what he's noticing, and he talks about the toughest thing for him to imagine [being] a world without monsters. Over those three decades, he has seen them disappear. These fascinating big fish that he used to be able to catch in these remote waters, they're just not there anymore. His hope is that it isn't too late for us to correct the mistakes and to lend a hand by restocking or raising fish.
HM: We're really proud that Animal Planet have taken the chance on an environmental program in the current climate. I think it's a bold, brave thing to do and we would like it to not just be watched by the converted. We want it to go out there to the same viewers who watched River Monsters and we want it to appeal to them just as much as it appeals to green, environmentally aware conservationists.
There are very few rivers that aren't in crisis and that is really how the story moves from a more general story about water to a specific story about the world's great rivers.
In fact it will be very hard to name one of the great rivers on the planet that isn't in dire straits. All of the great rivers have huge problems and Jeremy thinks that the rivers are the arteries of the planet; they're the blood vessels on the superorganism. They are the thing that carries life around the planet and the planet's sick. You can tell it's sick because it's got this cardiovascular disease – its rivers are just clogging up.