Leah Remini – executive producer, creator and host of Leah Remini: Scientology and the Aftermath – took the stage at the Fairmont Miramar Hotel in Santa Monica, California on Thursday afternoon (June 7) to participate in a keynote conversation at the 10th anniversary edition of Realscreen West.
Moderated by Cynthia Littleton, managing editor of television at Variety, and joined by Aftermath co-star Mike Rinder, the intimate interview setting saw Remini open up about bringing her story and the stories of other former Scientology members to screen, the directions forthcoming in the Emmy Award-winning series, and her future ambitions in the documentary space.
A very hands-on approach
Unlike most stars in the non-scripted and scripted genres, Remini is very involved with Scientology and the Aftermath from end-to-end. Not only is Remini the face of the show, but she gets her hands dirty in the trenches of post-production, helping to piece together the intimate stories of each subject.
"That's a first for me, but it's also probably first for [production company] IPC. They were a little shocked," she said, laughing.
"It's a lot of work. They could have said, 'You don't belong in the editing, in post; this is not your world'. But they understood, as well as A&E, because they have allowed us to get in there and really protect these people who are courageous enough to be on our program. I'm truly grateful for that because they really don't have to."
Finding a home with A&E 
The genesis of the series came from Remini herself after meeting with Amy Scobee, a former senior executive of Scientology, and her dying mother who had encouraged the former Saved by the Bell and King of Queens actor to continue exposing the stories of former Church of Scientology members. But it was prior to putting pen to paper with A&E that Remini self-financed a film crew to fly to Seattle to meet with the Scobees.
"I went to my agent and said, 'I have something very important here and I don't know exactly what it is, but we need to get these stories out'," Remini recalled. "My agent then introduced me to IPC (The Intellectual Property Corporation). We had a meeting and I told them what was happening in Scientology and that we needed to figure out how we were going to tell these stories and how we're going to expose the abuses of Scientology. And then we got A&E on board.
"For me, I don't like BS and don't like BS people. We assembled a group of ballsy people who were in the business of wanting to tell the right story and not to be sensational. I greatly respect our partners because they do have balls and it does take courage to do a show like this and not everybody will."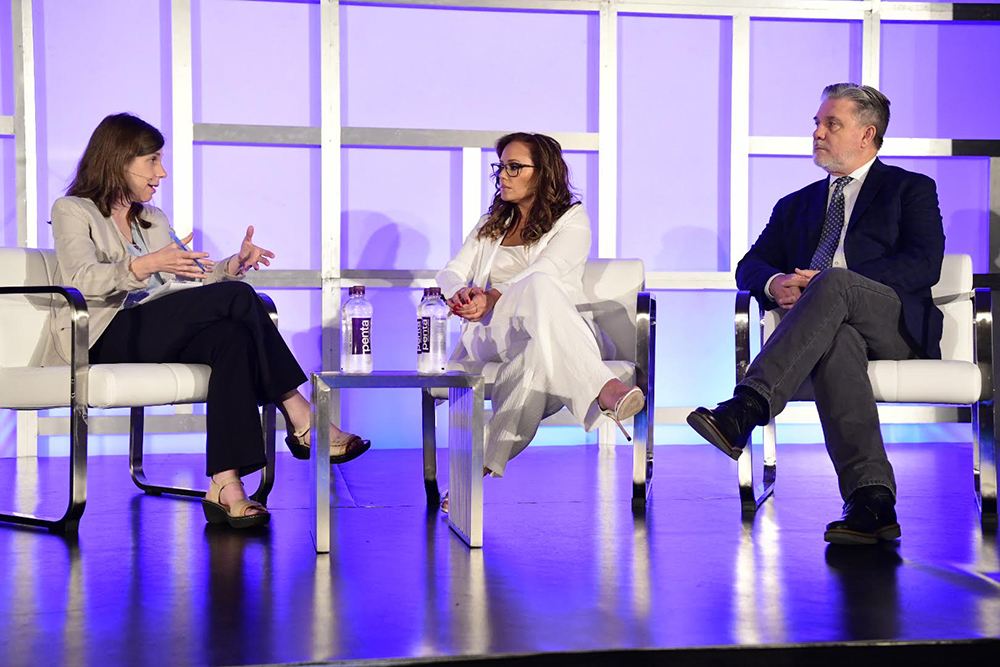 Shining a light on other organizations
In March, A&E announced that the investigative docuseries would return for a third season, but with a twist. The forthcoming season will continue to follow Remini and former Scientology executive Rinder as they tackle issues surrounding the church. However, the season will also look to investigate other organizations due in part to outreach from viewers.
"We got Tweets, messages on Instagram, Facebook, emails asking us to look into Jehovah's Witnesses and it was becoming too hard to ignore," said Remini.
"Right now we're doing it as a special as part of our Aftermath show, but I'm going to hopefully talk to A&E about doing more."
A continued focus on non-fiction
Active as an actor since 1988, Remini is now fully embracing the world of unscripted entertainment, having recently penned a broadened first-look development deal with A+E Networks to produce additional non-fiction programming across the brand's portfolio. And while Remini was mum on the specifics, her areas of interest included exposing the deficiencies in the educational system and the justice system among other areas.
"People are finding their voice, speaking out and are more courageous. I want to be part of it," she stated. "The stories I want to tell are the stories of people I think that need to be heard and of exposing the real criminals in this country who are not always the most apparent.
"You shouldn't think about the repercussions to tell the truth. Sometimes you're going to take a hit and you've got to take the hit."
(Photo by Rahoul Ghose)