Documentarians frequently contend with sensitive subject matter in their films, and as such, need to take special care in framing the stories of their subjects with accuracy and empathy. But can that responsibility sometimes get in the way of telling the story?
When an individual is a victim of violence or harassment, it can cast a dark shadow over one's life.
It's therefore imperative that filmmakers making films about such topics be sensitive to those they are casting a lens on, says Kelly Showker (pictured below), director of the 2018 documentary, Slut or Nut: Diary of a Rape Trial.
"I would not make a film with someone if that person wasn't going to be closely involved. I don't want the film to have a negative impact on someone," Showker tells realscreen.
The film, which recently had its world premiere at Hot Docs, follows Mandi Gray, a York University PhD student as she struggles to navigate the Canadian legal system after reporting a sexual assault. While the defendant was originally convicted of the assault, the conviction was overturned a year later by the Ontario Court of Appeal due to what the appeal judge called "inadequacies and excesses in the reasons for judgment." There was no retrial, and charges against the defendant were ultimately dropped after he signed a peace bond.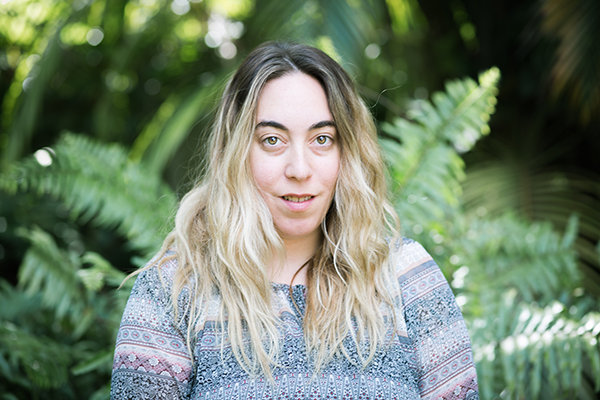 During the production process for the documentary, Showker says she tried to be as supportive and conscientious as possible towards Gray, even setting up their own messaging platform so she and Gray could stay in touch with one another.
The trial received substantial media coverage at the time, with Gray waiving her right to a publication ban on her identity. To ensure her privacy and safety while making the doc, the director also made sure that when filming shots with Gray, not to include many exterior shots of places where she frequented.
"I wanted to keep her daily movements private because she was getting so much backlash," says Showker.
Harassment is something that Nadia Murad, a young Yazidi woman who survived sexual slavery and the destruction of her family at the hands of the jihadist group ISIS, knows too well. Award-winning director Alexandria Bombach followed Murad for her haunting 2018 feature documentary, On Her Shoulders (pictured below), which documents Murad's path to speaking for her community on the world stage. By 2017, she had traveled to more than two dozen countries to discuss her ordeal, and as a result, faced harassment online and by phone from ISIS members.
Despite the harassment, Murad confesses in the film that she wishes those in the media interviewing her would focus their questions towards the Yazidi community — not on her. Bombach says Murad's confession compelled her to reflect on her own storytelling approach for the film and the choices she was making.
"I think those are good questions for storytellers covering trauma to ask: What are you promising people? What position are you putting people in?" she says. "It's an interesting conversation for us all to have — not just filmmakers, but also journalists and storytellers.
"I don't want to go into these stories assuming I know what the story is," she says, adding the most important thing for her was to be "in the moment" with the young activist.
The director's caution regarding preconceptions comes from her background making films in Afghanistan, including her 2015 feature-length doc Frame by Frame and the 2016 New York Times Op-Doc, Afghanistan by Choice. From her experience, the director says she's seen people go for a few weeks into the territory with a preconceived story, and stick to it even if another story unfolds in front of them.
"That can be so dangerous when you are representing a place where people can't hold your feet to the fire because it's so foreign and far away," says Bombach.
Thus, she maintains that it's crucial to listen and be authentic to the experience of those people you are covering.
Another suggestion to storytellers — specifically doc directors — is to choose your crew carefully, says Showker.
"You need to make sure you have people working on the project that understand the situation," she offers. "You can put your subject in a negative situation if your staff and crew are not sensitive to the topic."
She says that, as a filmmaker, you have to be objective but you don't want to hurt those you're casting the light on.
There also comes the time when filmmakers need to stop filming out of respect for what their subjects are going through, says director Cynthia Lowen. While shooting her 2018 film Netizens (pictured below), which follows three women who are dealing with online harassment, she says there were times she would turn her camera off so as not to intrude on attorney-client privilege or due to other privacy concerns.
"I work with a deal great of respect for the boundaries that people need to maintain for their own safety be [they] physical or emotional," says Lowen.
The ethics of the filmmaker/ subject relationship in documentary have been widely discussed within the industry for years, with a 2010 study by American University's Center for Media and Social Impact, titled Honest Truths: Documentary Filmmakers on Ethical Challenges in Their Work, providing great insight to various aspects of that relationship.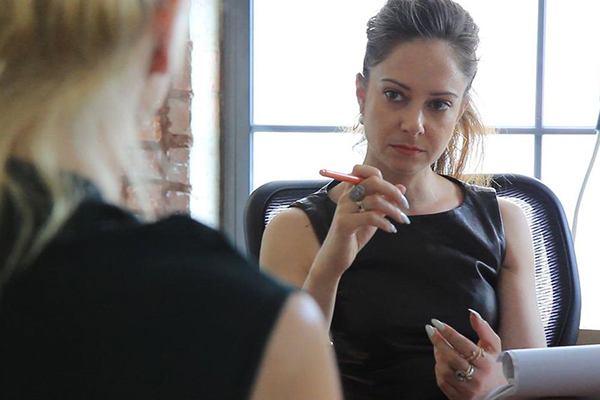 Collecting input from a variety of filmmakers, including Kartemquin's Gordon Quinn and RadicalMedia's Joe Berlinger among others, the report stated that doc-makers would often strive for a "good faith relationship that would not put their subjects at risk or cause them to be worse off than they were before the relationship began. They widely shared the notions of 'Do no harm' and 'Protect the vulnerable.'"
Writing for the International Documentary Association's website, Documentary.org, Patricia Aufderheide, executive director for the Center and a co-writer of the study, said it highlighted how filmmakers tended to share three ethical principles: honor your vulnerable subjects by protecting them from attack, honor your viewers, and honor your production partners.
They are principles that can come into conflict. But part of the job in doc-making involves finding that balance.
"I don't think you can tell these stories without building that trust and honesty, and working with the people in the film closely to do your best by them," says Lowen.
This story first appeared in the May/June 2018 issue of realscreen magazine, which is out now. Not a subscriber? Click here for more information.