Television distributors and content creators are jetting off to the MIPCOM market in Cannes next week, offering up numerous non-fiction series and specials. Below is realscreen's third and final round-up of the titles you can look for while there. Read part one of our guide here, and part two here.
Keshet International
The global distribution arm of Israel's Keshet Media Group will have a diverse range of original factual series and entertainment formats on hand.
Non-scripted formats and finished tape titles being brought to market include singing talent competition Showdown – Aviv/Eyal (21 x 90 minutes; Tedy Productions for Israel's Keshet 12); docureality blind date series Anna's 12 Steps To Love (Koda Communications for Keshet 12); fact-ent artificial intelligence dating series Personal Dater (2 x 20 minutes or 1 x 25 minutes; Rumpus Media for All4); and 60-minute, music game show format Playlisters (Tuesday's Child).
Also highlighted are comedy entertainment gaming format Playing for Time (4 x 30 minutes; Rumpus Media for All4); culinary competition Chef at Your Door (26 x 30 minutes; Tresor and J2F for France's Gulli); docureality man-hunt format To Catch a Con (7 x 60 minutes; Kastina Communications for Keshet 12); automotive recovery series Trucking Hell (10 x 60 minutes; Crackit Productions for Channel 5); and emergency room series Trauma Team (4 x 60 minutes; Crackit Productions for Channel 5).
Rounding out Keshet International's unscripted MIPCOM portfolio are Top Hat Productions' factual series Busing (w/t; 2 x 60 minutes; for C4), which seeks to determine if schoolchildren can solve racism; Crackit Productions' Tower Block Kids (2 x 60 minutes; for C5), revealing what it's like to grow up in an apartment building; Crackit's popular factual program Saving Poundstretcher (3 x 60 minutes; for C4), an in-depth look into the struggling UK retailer; true crime series Behind the Mask: The Youth Center Case (3 x 75 minutes; Maagalot Productions for Keshet 12), examining the first mass shooting in Israel unrelated to terror; and the docudrama Rescue Bus 300 (1 x 80 minutes; DNA Productions and United King Films for Keshet 12), which revisits the 1984 bus hijacking and rescue of Bus 300 in Israel.
Looking Glass International
The Melbourne-headquartered boutique television and film distribution company is headed to France with a raft of titles from the science, lifestyle and travel/adventure genres.
Highlighting Looking Glass' science slate are China At High Speed (3 x 60 minutes; OAK3 Films in association with CICC), detailing China's 20,000-plus kilometer, high-speed rail network; Einstein's Brain Unlocked (1 x 60 minutes; NHK), which travels the globe to find researchers holding sections of Albert Einstein's brain; and Volcano: Destruction & Creation (3 x 60 minutes; Making Movies), which dives into the role played by volcanic activity in the genesis and formation of New Zealand.
Further titles include River Blue (pictured above), a 60- or 90-minute documentary from Paddle Productions about the ways in which clothes manufacturers are impacting major waterways; Destination Happiness (26 x 30 minutes; Project Eleven Films), offering inspiring ideas for the mind, body and soul; and The Search (4 x 30 minutes; This Film! Studios), a travelog that seeks out the best waves while keeping them secretive.
Rounding out the Cannes-bound titles are the hour-long documentary special Michael Jackson: Remember the King from Entertain Me, which examines all aspects of the legendary artist's life, from the Jackson 5 to Neverland; Refugee Chef (6 x 30 minutes; People Factor Studio), profiling people who have escaped wars and civil strife to make a name for themselves in the culinary industry; and natural history documentary Butterflies (1 x 60 minutes; Alberto Jose Villa Productions), showcasing the butterflies of the Iberian fauna.
Media Ranch
In celebration of its 10th anniversary, Canadian production and distribution company Media Ranch is bringing a lineup of original television formats to MIPCOM.
Among them is the factual series The Ex-pert (13 x 60 minutes; below), which follows a high-profile divorce lawyer and family psychologist as they assist couples through three different stages of separation — divorced, divorcing or on the verge of divorce. Episodes will culminate with divorcing and divorced couples receiving legally binding solutions, while those on the verge of separating will receive valuable opinions and advice.
Also highlighting the Montreal company's slate are reality game show The Vault (10 x 50 minutes; in co-development with Tuvalu Media), in which 12 contestants carry out a bank heist for a huge cash prize if they succeed, and short-form interactive crime investigation format The Judas (12 x 10 minutes).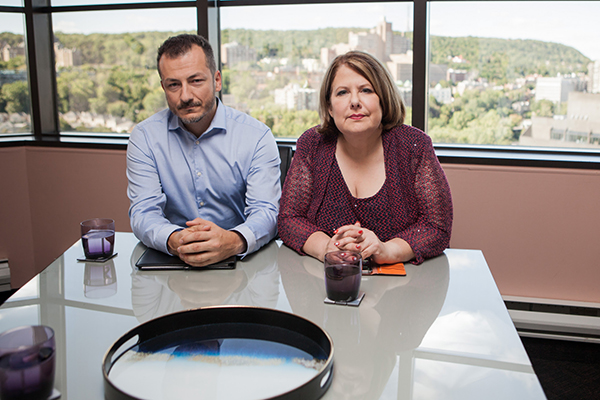 NBCUniversal International Formats
NBCUniversal will be shopping two new series produced in-house at Universal Television Alternative Studio: Songland (11 x 60 minutes) and The Titan Games (10 x 60 minutes).
In Songland, undiscovered songwriters compete for the chance to work with famous produces and recording artists, while The Titan Games sees host and EP Dwayne "The Rock" Johnson motivating regular people to reach their full physical and mental potential.
NBCUniversal International Formats will also have three formats on hand acquired from third parties. Crush (8 x 60 minutes; Phileas Productions for TVE 1) sees teams of friends and family competing, with the help of a celebrity, for a cash prize by answering questions. The catch is that a wrong answer will lead to the team being "crushed" by a safe that hangs overhead. In Hotel Battle (8 x 60 minutes; Monday Productions for TV2) couples compete in creating the boutique hotel of their dreams. The Diva in Me (13 x 60 minutes; Movioca for E! Brazil; below) follows three drag queens as they work to empower women and unleash their inner divas.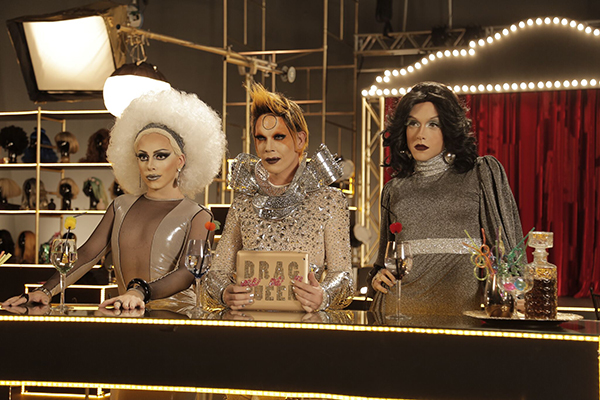 NHK
Japanese pubcaster NHK will be showcasing two science series at October's MIPCOM.
The three-part docuseries Out of the Cradle offers CGI recreations of how humans came into existence and evolved over seven million years.
Meanwhile, The Body: Miracles of the "Inner Social Network" examines the human body's interconnectivity, using UHD imagery to challenge the notion that the brain is the center of it all. Instead, humans play host to complex networks of information that interact in fascinating ways.
Odin Media
Russian non-fiction prodco Odin Media will have four military-centric projects on offer in Cannes this year.
In the 80 x 40-minute docuseries Military Reception, Russian journalist Aleksey Egorov tests modern military designs, examining the newest equipment available in secret factories and test sites.
The Great Battle of Stalingrad is a two-part doc chronicling the Russian front in World War II. The Great Battle Kursk, another two-part doc from Odin, picks up after the defeat of the Wehrmacht troops at Stalingrad.
Passion Distribution
The London-based international distributor has acquired three projects to shop at MIPCOM.
Anchoring the slate are Inside the Foreign Office, an access-led, 3 x 60-minute docuseries (BBC Studios for BBC2) that takes viewers into London's Foreign and Commonwealth Office and the world of international diplomacy; Building to the Sky (6 x 60 minutes), which looks at the history of the world's tallest buildings; and Machinery of War (6 x 60 minutes), tracking 150 years of weaponry and military technology.
Additionally, The Weather Channel's Heroes and Survivors (6 x 60 minutes) tells of death-defying acts of human bravery from around the world, while In Postcode Playdates (3 x 60 minutes; Firecracker Films for Channel 4), families who live in the same neighborhoods but cross social, cultural, ethnic and economic divides come together to give their kids the chance to play together for the first time.
This follows the announcement earlier this month of the acquisitions of Emma Willis: Delivering Babies (6 x 60 minutes; below), Stacey Dooley Sleeps Over (6 x 60 minutes) from Firecracker Films, and The Trouble with Women (1 x 60 minutes).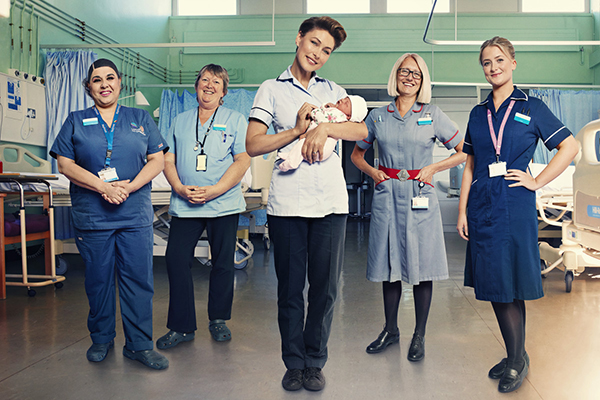 Quintus Media
Quintus comes to Cannes with a large slate of unscripted projects this year.
In the 8 x 48-minute docuseries Exceptional Engineering, produced by WeltN24 GmbH, viewers get a glimpse at the construction process behind innovative vehicles, including the world's biggest cranes, modern airplanes, motorcycles and camper vans.
Inside Navy Strategies (3 x 60 minutes, produced by WeltN24 GmbH) explores international warfare, waged at sea, featuring CGI recreations.
The distributor will also show three titles from MAXIMUS FILM GmbH, including the 3 x 48-minute docuseries Planet School, in which viewers are exposed to extraordinary schools from around the world and pedagogical approaches surprising to most in the west; Mega Pit Stops, a 5 x 60-minute docuseries about how massive vehicles are fixed, stripped, or overhauled during pit stops; and Giant Hubs, a 6 x 60-minute docuseries that explores some of the world's biggest transportation hubs.
Red Arrow Studios International
European distributor Red Arrow Studios International has a broad slate of shows across formats, factual and scripted for France-bound buyers, with production partners including BBC, The New York Times and ABC Australia.
Unscripted titles include The New York Times' narrative news program The Weekly, commissioned by FX and Hulu; thrill-seeking factual entertainment show Pirates Inc. from NV Studios; How Trains Changed the World, from Wild Bear Entertainment, for Quest (UK), about the history of trains; along with the true crime doc Slender Man: The Untold Story.
Also on hand will be Red Arrow's formats Don't Stop the Music, from Artemis Media in association with Screen Australia, Screenwest and Lottery West, for ABC, about kids from an underprivileged school participating in a groundbreaking music program; and Heartbreak Island, from Imagination Television for TVNZ2 (New Zealand), about the search for modern love.
Sony Pictures Television
Sony Pictures Television is coming to Cannes with both new and familiar game show formats.
With Who Wants To Be A Millionaire?, produced for the UK's ITV, Sony offers up the reboot of the renowned format, following a 20th anniversary special edition of the UK game show, hosted by Jeremy Clarkson. Sony is also selling international rights to Canadian music format The Launch (below).
In Alone at Home, UK parents will leave their kids at home alone for four days, providing insight into family dynamics and just how capable the youngsters really are. Win Your Wish List, meanwhile, is a family-friendly game show that allows families to compete for what's on their wish list and go on a holiday they might not otherwise be able to afford. Raid the Cage sees contestants answering questions for the privilege of raiding a cage full of merchandise. Celebs in Solitary puts famous faces into solitary confinement for five days to see how they'll fare.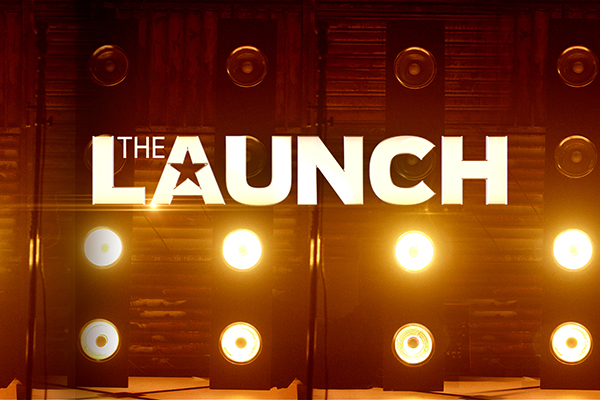 Viacom International
In MTV's True Love or True Lies?, with Maya Jama hosting and Danny Dyer providing commentary, couples compete for a cash prize while trying to determine which competing pairs aren't what they seem.
McDonald's: 50 Years of the Big Mac, meanwhile, is part of Channel 5′s 'Inside' strand, produced in-house by Elephant House Studios, and tells the story of McDonald's founder Ray Kroc turning the Mac McDonald Brothers burger restaurant into the fast-food chain we know today.
ZDF Enterprises
International distributor ZDFE will be selling several docuseries and specials in Cannes this month.
In the 10 x 50-minute docuseries History of Weapons, viewers learn the stories behind the weapons that shaped history's major battles. Anthropocene: The Rise of Humans is a 3 x 50-minute series that explores how humans have transformed the planet that sustains us. Cirque du Soleil: "O" offers a tribute, through dance and acrobatics, to water.
Cash or Trash is a daily series that allows viewers to bring in objects from their homes to have them appraised and offer them up for sale. The Norwegian Fjords: Life in the Twilight, a realscreen MIPCOM Pick for this year, is a 50-minute portrait of the Norwegian wilderness. Gold for Kim: A Life for North Korea's Leader (below) focuses on sports in North Korea to offer up a rare portrait of the isolated nation.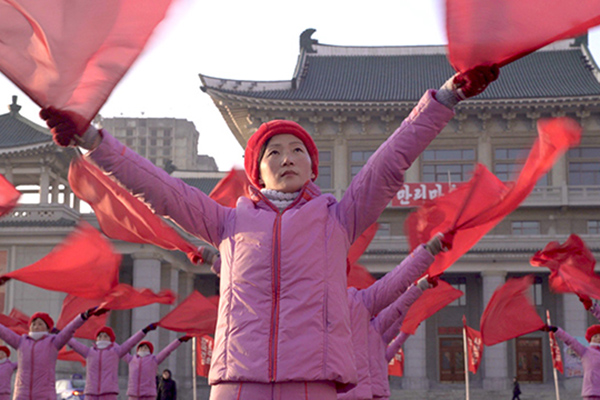 3boxmedia International
Among the titles on offer from the Spanish-German distributor is an untitled show about the culture and heritage of the 15 Spanish cities listed as World Heritage cities by UNESCO.
3boxmedia's wildlife slate, meanwhile, includes Wild Italy: Top Predators, The Unknown Bolivian Snake, I'm the Best Iberian Red Deer and The Malaysian Snake Guardian.
The company is also bringing true crime doc The Bone Reader and travel/sport format Marathon Man.
And finally, Searching for Life: On the Trail of Exoplanets seeks out evidence of life within and outside of our solar system.