A select number of series manage to hit the 100-episode milestone in today's television landscape, but when Oxygen hits play on the latest episode of Snapped on Sunday night, the true crime hit will enter into an elite club.
Fourteen years after launching its first episode (Aug. 6, 2004), the critically acclaimed series from Jupiter Entertainment will broadcast its 400th episode across Oxygen on Nov. 11 at 6 p.m. ET/PT.
Snapped, which entered into its 24th season earlier this summer, serves as one of the longest running and most influential true crime franchises on television, and helped push NBCUniversal to transform Oxygen from a lifestyle and entertainment network into a true crime network for women in February 2017.
The series currently airs in more than 150 countries worldwide and features non-fiction narratives of women who have been convicted or accused of committing murder or attempted murder. Cases unravel before the viewer via narration and interviews with those possessing first-hand knowledge of the cases. Episodes also often feature commentary from law enforcement officials, lawyers, journalists, friends and family members of both the victims and the accused, and at times the criminals or victims themselves.
Episode 400, meanwhile, will zero in on the mysterious death of Arizona native David Mueller, a 52-year-old entrepreneur and sufferer of amyotrophic lateral sclerosis (ALS). Though all signs initially suggested a natural death, David's 48-year-old wife, Cynthia Mueller, became a person of interest after physicians revealed David's ALS was not advanced enough to kill him.
Snapped is executive produced by Jupiter's Stephen Land, Allison Wallach, Todd Moss and Dale Fisher.
Realscreen caught up with Jupiter Entertainment founder and CEO Stephen Land (pictured below) to chat about what sets Snapped apart from its true crime competitors and how the format has been freshened up over the years while still its honoring key elements.
This interview has been edited and condensed for clarity and length.

What was the genesis for Snapped 14 years ago? 
In the late '90s we did a wildly successful true crime series, City Confidential, for another network so we knew how powerful a well-crafted crime franchise could be. The challenge was to develop something uniquely Oxygen. We didn't want women to be victims, we wanted stories about women who take matters into their own hands.
How has the show evolved since season one in 2004?
We launched as a half-hour series. The pacing was really accelerated and we had a handful of regular contributors who chimed in on aspects of each case. Over time though we saw that viewers wanted more detail, more depth and more authentic insight. Then, around season six or seven, Amy Introcaso-Davis, who was running Oxygen at the time, pushed us to go to hour-long episodes. I was absolutely convinced it would ruin our series and yelled as loudly as possible. What can I say? She was right and I still apologize every time I see her.
What is it about Snapped that is still capable of enthralling viewers in more than 150 countries, while still serving as a ratings success for Oxygen? 
Making each story relatable. We prefer stories of women with no history of violence. Seemingly normal people, just like your next-door neighbor who, when pushed to the brink, just "snaps." That fine line between love and hate, between passion and murder seems universally fascinating. 
Snapped has the distinction of being a motivating factor in the rebranding of a network. Can you talk to me about the role this series played in Oxygen's rebrand?
When we launched, Snapped was like Oxygen's dirty little secret. Every time there was a regime change at the network, we braced ourselves for cancellation. It wasn't until Rod Aissa came in and really embraced us that we knew we were core to the mission.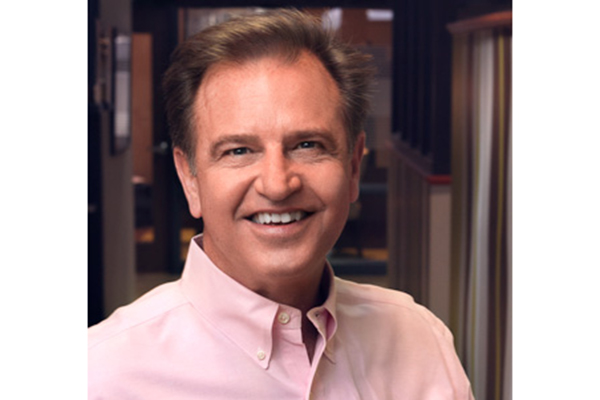 How has Snapped shaped the evolution of Jupiter?
Wow, it would be hard to overstate the impact Snapped has had on the company. Beyond serving as a solid foundation for growth, it has opened so many doors in the true crime and mystery genres. Literally dozens of our great writers, producers and editors honed their craft on Snapped.
What kinds of production challenges have you faced over the years? 
What was once a fairly simple production has become much more complex over the past decade. First, due to all the true crime shows now in production, great untold stories are increasingly hard to find – something with compelling characters, great access and a good plot twist. Also, securing and protecting rights is so much more difficult.
How has Snapped remained relevant over the years?
While the growing popularity of the true crime genre has brought out every possible iteration of storytelling, I think the appeal of Snapped is its relatively straightforward, unadorned storytelling style. Our fans know what to expect and we deliver week after week.
What are you planning for the 400th episode?
We take our responsibilities seriously, so first we're donating to a women's program that supports victims' advocacy. We also want to have fun and celebrate the milestone so, for those amazingly dedicated people in our Tennessee offices responsible for the series, we're throwing a party in an abandoned prison. Maybe we'll run into one of our stars!