Love Nature, the joint venture between Blue Ant Media and Smithsonian Networks, is continuing its work with Bristol-based Plimsoll Productions with the greenlight of what's being billed as a natural history docusoap: Big Cat Country.
The 6 x 60-minute series will follow onscreen hosts Nathan Pilcher (below, right) and Sam Davies (left) as they take an in-depth look at the drama brewing between three dynasties of lions in Zambia's Luangwa Valley.
Throughout the series, Pilcher, who also serves as principle camera, will investigate each cat's individual personality, as well as the "intricacies of pride politics after observing the drama up-close for so many years," according to a release.
A native of Zambia, Pilcher has been filming in the country for more than 15 years, with a special focus on the Luangwa prides over the last three. Davies, meanwhile, will serve as second camera for the project and will aid Pilcher in answering what the team anticipates will be the audience's most pressing questions.
"I wanted to create content that created a real human connection to the natural world – stories of real people interacting with nature in a direct way," says Carlyn Staudt, EVP of Love Nature programming and development. "Nathan and Sam really epitomized that – they were credentialed, they were passionate, it was immersive in approach and it showcased active and hands-on involvement with nature.
"Any time that you can establish and showcase an emotional connection between humans and the natural world, viewers can relate to that much more closely," she continues. "It's a way into the natural world that seems much more relatable to you in some way."
"This series transports our viewers not only into the Zambian bush but behind the scenes, revealing how the cinematographer's understanding of wildlife enables them to capture such intimate and spectacular imagery," adds David Royle, chief programming officer at Smithsonian Channel.
Big Cat Country will document the story of the Mwamba pride, which has been locked in a raging battle with the Hollywood and Kaingo prides for territory and dominance in the region.
The series will also chronicle the attempts made by the Nomads, four young males, to overtake the throne from the three aging alpha male brothers, known as the Punks, throwing all the existing prides into turmoil.
One key feature of the filming process is the thermal military-grade, night-vision Selex camera. The thermal imaging camera is specially designed for superior visibility in harsh conditions and enabled crews to capture unseen nocturnal behavioral activity from more than a kilometer away as clear as day — only in black and white.
"What we're attempting to do, and what all great natural history does, is reach out to a wider audience,"Andrew Jackson, president of international production for Plimsoll Productions, tells Realscreen. "The way we're doing it with Big Cat Country is we're giving people two extraordinarily emotive, highly experienced presenters who can show them things they wouldn't normally notice or understand. By giving the cubs a backstory, you trust the camera people but also get engaged in the characters that they're watching.
"There was a time years ago when you weren't allowed to anthropomorphize but now people are beginning to understand that you actually can anthropomorphize in a way if it helps people to understand what's going on," Jackson adds.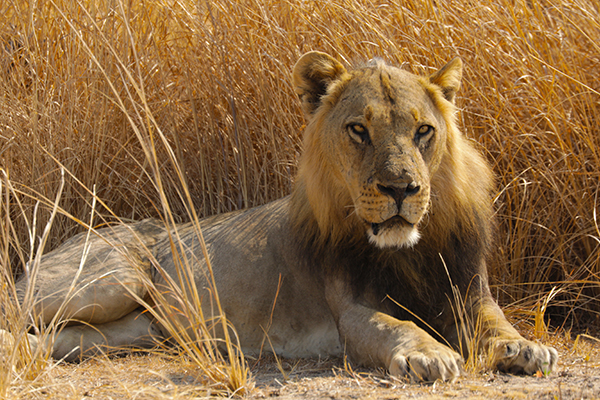 Production on the series launched in September 2018 and filming will take place over a six-month period when the semi-arid Luangwa Valley is transformed into a thriving wetland.
Big Cat Country is executive produced by Plimsoll's Jackson and Kate Beetham, with Beth Brooks as series producer.
The series is due to be delivered in early 2019 and is currently available for licensing in select regions via Blue Ant International.
Big Cat Country will air on Love Nature 4K's linear and streaming video platforms internationally and via Smithsonian Channel in the U.S.
The commissioning news follows a series of recent greenlights and commissions for the brand, including Gangs of Lemur Island via True to Nature, and Malawi Wildlife Vet with Icon Films.