The lineup for the 26th annual Hot Docs Canadian International Documentary Festival was announced at a press conference Tuesday (March 19), where Realscreen caught up with a few filmmakers presenting their work, along with director of programming Shane Smith, for a sneak peak at what to expect.
"Hot Docs is such a big festival that there's no one through line… but what we did notice was a lot of stories that were formerly hidden or unknown being dug up and investigated by filmmakers," says Smith.
Another common theme was a focus on the rise of populism internationally. Films like Petra Costa's Edge of Democracy, about a military dictatorship in Myanmar, and James Jones and Olivier Sarbil's On the President's Orders, about the persecution of drug users in the Philippines, fit that bill.
The fest also features more upbeat fare, following larger trends in the documentary and unscripted TV spaces. "We're always looking for celebratory stories about great subjects," says Smith, who lists examples like Brent Hodge's Who Let the Dogs Out, about the eponymous 2000 earworm, and Ryan White's Ask Dr. Ruth, "this fantastic look at an amazing, indefatigable woman, but also the darkness in her past as well."
He adds: "Even the lighter films don't necessarily shy away from the darker side of life."
Smith also touches on the festival lineup's diverse voices. With 54% of films directed by women, Hot Docs has surpassed the 50/50 goal that has become the gold standard at international festivals. While the programming team was conscious of diverse representation, the selections achieved gender parity quite organically, Smith explains: "It's not like we were forcing films into the festival. They all deserve to be here, and a lot of them happen to be made my women directors."
One of those women directors is Rama Rau, who was previously at Hot Docs in 2016 with her festival opener The League of Exotique Dancers. This year, she turned her lens to female infanticide in India, where there is a widespread preference for boys, with The Daughter Tree (pictured). "This is a film that's been in development all my life," Rau tells Realscreen. "I was born in India. I grew up in India, so I know how girls are treated."
For the film, which received funding from Canada's National Film Board and French and German investors, Rau had to search hard for stories in a country where most of the people she encountered didn't want to talk — either about illegally aborting their pregnancies or having trouble finding a wife in a population that skews male.
"It's only after I discovered a village where they plant trees every time a girl baby was born that I realized I had a film," she says.
And she hopes that audiences will recognize that an issue affecting India's population affects the rest of the world. "India and China have such huge populations, and a skewing of those populations will affect the world," she says.
On a completely different note, John Walker's Assholes: A Theory builds off of the New York Times bestselling book of the same name by Aaron James and explores how, why and if we should tolerate the assholes of the world.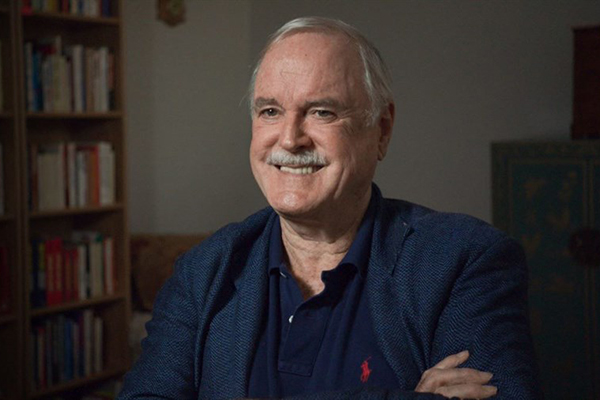 Featuring interviews with James and comedian John Cleese (pictured, above), among others, the film blends lighthearted humor and a more serious tone, tackling everything from Silicon Valley, to the rise of populist world leaders like Silvio Burlusconi and Donald Trump, to the systemic abuses revealed by the #MeToo movement.
"Assholes can be funny," Walker says. "They can be entertaining. They can be wealthy. They can be leaders. And they can be very attractive. But there's a dark side. So we go to the dark side of what impact an asshole can have on an individual and on institutions and on countries."
Assholes: A Theory was co-produced with the NFB and received funding from the Documentary Channel, Telefilm, the Rogers Documentary Fund and foreign pre-sales.
Meanwhile, Hot Docs will feature a number of documentary shorts, including Blake Johnston and Kelso Steinhoff's Uncaged: A Stand-In Story (pictured, below).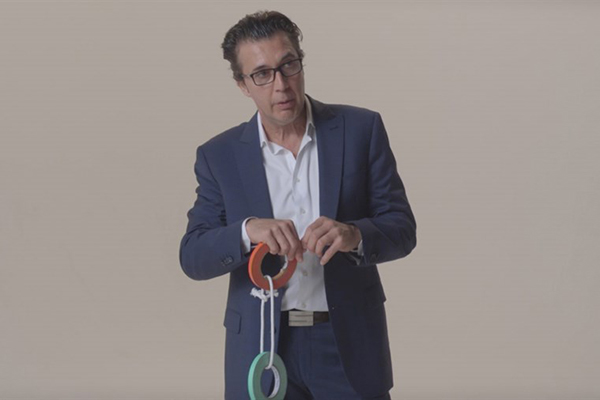 Uncaged offers a quirky portrait of Marco Kyris, who served as Hollywood star Nicolas Cage's stand-in for 20 films over 10 years.
Kyris financed the film himself through his prodco Do Me Right Productions.
"Marco himself has this treasure trove of call-sheets and photographs of him and Nic Cage wearing the same outfits, setting up for shots, and this is a guy that nobody's really known about but seemed to be a really prominent part of Nic Cage on set during this time," Steinhoff tells Realscreen.
The short offers a look at how Hollywood blockbusters are made, and how celebrity personas are crafted. "If you're a Cage fan, this is an absolute must see," Johnston says. "You have to see Marco in action. He's literally Nicolas Cage. They both took so many mannerisms off of each other."
Don't expect Cage himself to appear though, as he and Kyris have had something of a falling out and haven't spoken in 14 years.
The 26th annual Hot Docs Canadian International Documentary Festival runs from April 25 to May 5 at various theaters and venues in Toronto.