While non-fiction formats continue to make waves across the global entertainment landscape, they're also experiencing a rejuvenation of sorts since the entrance of digital players into the unscripted market.
Subscription video on demand services have taken note of the increasing appetite for unscripted formats, realizing that this is a way for them to quickly achieve a high volume of very watchable, binge-worthy and contemporary content.
"The production period is faster, the investment is lower and therefore so is the risk," Lucas Green (pictured, below), head of content at Banijay Group, tells Realscreen. "We don't know a huge amount about the ratings, but we suspect it compares favorably for every dollar spent."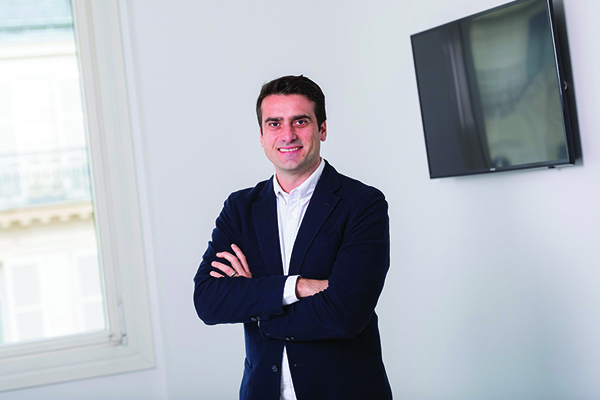 SVOD behemoth Netflix, for example, has led the field by swinging for the fences as often as possible since launching its unscripted strategy in earnest two years ago. In that time, the service has debuted acclaimed and rebooted makeover series Queer Eye, the decluttering lifestyle program Tidying Up with Marie Kondo, and comedic culinary hit Nailed It!.
Those three programs, among other formats, account for substantial portions of the Los Gatos, California-based company's unscripted view share on the platform. In Q4 2018, Netflix reported that its annual revenue had surged 35% to US$16 billion on the back of 139 million paying memberships. The quarter also saw the streamer outperforming its subscriber growth estimates of 7.6 million with 8.8 million new members (1.5 million in the U.S. and 7.3 million internationally).
Amazon, for its part, has been sitting in pole position since it landed British auto series The Grand Tour, from the touted team behind the BBC's Top Gear, in 2016; and Facebook's Watch platform most recently partnered with MTV Studios and Bunim/Murray to develop three reimagined and localized adaptations of the classic reality series The Real World for the U.S., Mexico and Thailand.
But as new regional VOD players and powerful global platforms seemingly enter the marketplace every few months, the international formats industry sees itself in the midst of transformation.
As it stands, what SVODs are looking for and what they commission varies from territory to territory. Until very recently, Netflix – and to a similar extent Amazon – had its global-facing executives based in Los Angeles.
It's a fast-changing environment, however, as the likes of Netflix, Facebook and now Amazon have taken steps to build out their foreign unscripted departments, recruiting international veterans of the genre to develop a more sophisticated commissioning strategy with a focus on localized commissions and distinctive regional acquisitions.
"The challenge for prodcos is how to engage with global clients, many of whom are still predominantly based in LA and focused on English-language content," Green says. "However, Netflix in particular is developing its European base and Amazon is not too far behind.
"For global groups such as Banijay, it helps to have a broad international base with a consistent level of strong creatives in all the key territories, as this allows us to pitch local ideas globally, knowing that if a multi-territory deal comes off, we have the local partners to capitalize on it."
"At the moment, we're still trying to figure out who we should be pitching to and what exactly they're looking for," explains Ana Langenberg (pictured, below), SVP of format sales and production at NBCUniversal International Formats. "We're trying to establish those relationships in the various territories, and trying to understand what it is exactly that they're after."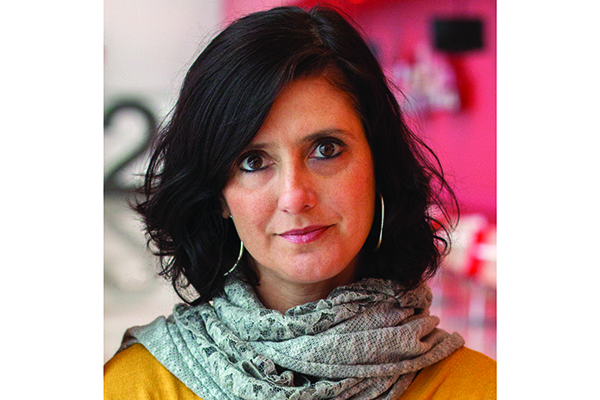 While original productions remain their primary focus, streaming services are beginning to take a look at older and proven content ideas. As Langenberg explains it, platforms are currently in search of programs that "have aired on free-to-air longer than three years ago" in an effort to reestablish those timeworn formats as new brands for their services.
But for producers accustomed to retaining and exploiting their format IP and rights internationally, making deals in an SVOD-rich landscape means maneuvering through an ever-fluid negotiation process. It also means understanding that how the industry defines a "successful travelling format" has changed dramatically, with deals now more likely to consist of a large initial order, straight-to-series and in volume in a handful of key territories.
And history has shown that producers typically benefit from the straight-to-series orders, as they often provide very competitive budgets and payment schedules. What streamers offer program makers, then, is a higher level of creative control free of commercial pressures, global exposure and access to an audience that has become increasingly difficult to reach in the more traditional linear broadcast space.
"The big loss is obviously the rights ownership position and, with it, that tail end exploitation," explains Harry Gamsu (pictured, below), VP of non-scripted at Red Arrow Studios International. "It's that tail end rights revenue and the effects that [losing it] can have on the business further down the line."
"It's arguably a tougher shift for UK producers as the British Terms of Trade have always been much more favorable than in the U.S., where networks have taken a bigger share of rights," Banijay's Green adds. "Global rights deals might prove a particular challenge to the UK industry, which has been an unscripted format powerhouse for many years."
Therefore, it's about developing and building an incredibly diverse content portfolio that can work well for the SVOD players. Format creators also benefit, Gamsu stresses, from having series that "play on various other platforms where they are able to maintain a rights position" and, in the long run, have revenue coming in from those properties.
"We now have to realize that we share the IP or we don't have the IP in perpetuity, and that's just a mindset that people have to adopt and accept," says Lisa Perrin (pictured, below), CEO of creative networks at Endemol Shine Group.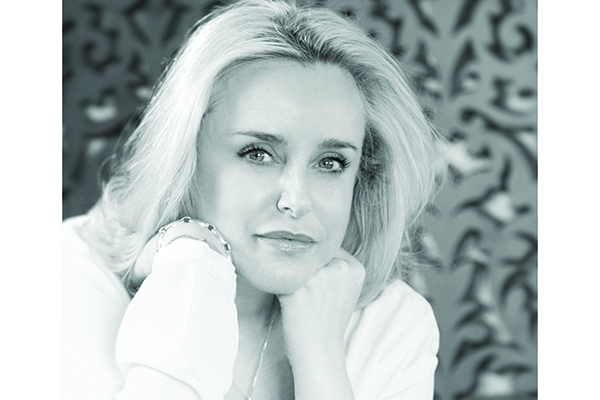 While the frequent, panic-ridden refrain at industry conferences and markets is that traditional media is dead or dying, Endemol Shine's Perrin maintains that linear format deals with broadcast partners are alive and well.
Reason being: the entrance of SVOD players into the global formats market may prompt traditional broadcasters to become more competitive in their negotiations, while embracing co-financing collaborations and second window opportunities.
Endemol Shine talent entertainment format All Together Now has now been localized in 12 territories following its premiere in January 2018 on the BBC, proving that engaging programs can still sell quickly to multiple territories around the world.
"It definitely happens less and less, but it's still possible," Perrin admits. "I do think the days of moving so quickly with The Voice  or MasterChef – those are going to be rarer and rarer.
"Linear broadcasters still want good ideas and are prepared to take more risks because they know they're in a marketplace which is incredibly aggressive right now."
Traditionally speaking, a normal format fee per individual territory varies between 5% and 10% with the possibility of receiving a share of the producer's fees, explains Ed Louwerse, co-founder of Amsterdam-headquartered boutique distributor Lineup Industries. With an SVOD platform, however, creators typically want to be compensated for all of the other territories, as the deal is most often a rights buyout.
"We need to figure out a good model because the format license fee is paid for one territory, but you also want to have an international fee," he says. "That international fee makes sense in order to compete with the more classic route.
"We're a small player, but I've worked at strong studios as well so we know what the value is of a piece of IP and that just needs to translate into deals. That's a constant battle."
Like other smaller companies, Lineup prefers to concentrate its attention on the country-specific broadcasters and producers playing in the traditional space, as the deal will be more lucrative in the end.
"If you do simple math, if I [sell] to a handful of countries in Europe, I will get more than an SVOD deal," says Louwerse. "I'd rather have a few more local versions than one big SVOD deal because of simple economics. It means more income for our IP.
"It's easier for us and thus far proven to be more lucrative, but I'm not saying that it won't change."
This story first appeared in the March/April 2019 issue of Realscreen Magazine, which is out now. Not a subscriber? Click here for more information.