A&E Network is gearing up to chart the perilous situations that various emergency services teams across America find themselves in on a daily basis in Big Fish Entertainment's live event series Live Rescue.
Hosted by journalist Ashleigh Banfield (pictured), Live Rescue will follow first responders from across the U.S. as they respond to emergency calls in real time. The eight-episode series aims to provide a "different perspective" to viewers by following a familiar format in Live PD, which follows law enforcement agencies on patrol.
"Live Rescue offers viewers many of the same elements that we believe make Live PD so successful: high-stakes, drama, heart and the anticipation of not knowing what will happen next," says Dan Cesareo (pictured below), founder and president of Big Fish Entertainment, an MGM company.
With the variety of experiences that emergency services personnel encounter, Cesareo says the live space offers an "exceptional live viewing experience" that also provides audiences with the opportunity to better understand how first responders assess and manage life and death situations in real time.
"Live Rescue allows us to follow the brave men and women who run toward the situations that others are running away from," Cesareo tells Realscreen.
The eight-part series is executive produced Big Fish's Cesareo, Lucilla D'Agostino, John Zito and Jordana Starr. For A&E, Elaine Frontain Bryant, Shelly Tatro and Sean Gottlieb are executive producers.
Ahead of tonight's series premiere at 9 p.m. ET/PT on A&E, Realscreen caught up with Big Fish's Cesareo to learn more about the eight-part series
Audiences will get the chance to follow first responders across the county as they put their lives on the line responding to emergency rescue calls in A&E's new live event series Live Rescue which debuts tonight (April 22).
This interview has been edited and condensed for clarity and length.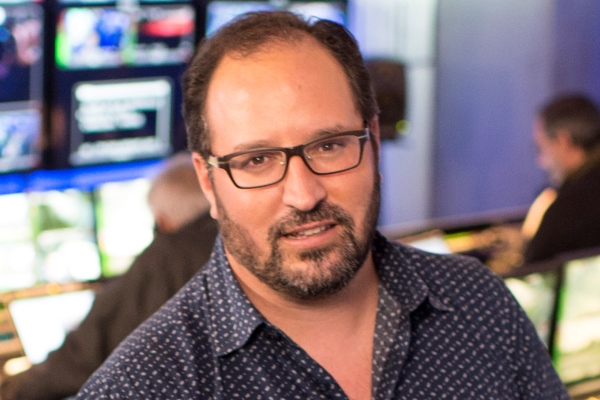 How does the production process on Live Rescue differ from another live format like Live PD? 
The production process on Live Rescue incorporates many of the same processes and technology as Live PD tailored to support the show's content and needs. The 200th episode of Live PD just aired on A&E April 19, so we've developed a very well-oiled machine
Additionally, it was important to us to document a range of locations and types of first responders such as firefighters, paramedics and EMTs. Whether we're following a call to rescue a pet mistakenly locked in a car or responding to a house fire, the most consistent production process is preparing for anything and everything.
Tell me about Big Fish's relationship with the live format and why you are creating content in that space. 
When we first got into live, we very much believed that live formats were going to be an integral part of linear television. How do you create must-see programming that could potentially negate time shifting? That said, it can't be live just for "live's sake," so as a producer it was a compelling proposition to figure out what made sense and to identify a breakthrough concept where live would basically be the gasoline poured over a fire.
What is it about live shows like Live Rescue that draw audiences in?
I think viewers really gravitate to the way live serves up the unknown; the ending to any given situation is not pre-determined, there's no producer in an editing suite shaping a specific narrative. Plus, we've designed the format of Live PD and now Live Rescue to essentially change the channel for you. The volume of activity in moving from call to call provokes the thrill of the unexpected; live series is built on anticipation.
With Live Rescue in particular, as both a producer and a viewer during our live tests, it was really moving to see the mental fortitude the first responders possess, and their ability to compartmentalize any given scenario and be able to bring the same level of professionalism and skill to the next call. They are operating on a razor-thin margin of error and there's no "off button" from one emergency to the next. If I'm having a rough day, I can shut the door and regroup, but these professionals have a truly unique skill set and are able to manage the emotional weight of the work in order to get up every day to do it all over again.
What have you learned about working in the live space over the years? Over the evolution of your work in this space, have you made any changes in the way you produce live content? 
Since Live PD premiered in 2016, we've only become better and stronger. The best thing and the worst thing about live is that our control is limited. While live content is — to say the least — challenging to wrangle, we have learned to thrive in and embrace the chaos.
Do you use any new or unique technology on a program like Live Rescue?
We were exhaustive with research and development on tech for Live PD, so we had a very good sense of what would and wouldn't work for Live Rescue.
Being able to compile and reflect on the lessons learned from the outset of our first live show was invaluable. There are certainly a few proprietary adjustments we've made for Live Rescue to meet production demands, but having previously built a format from the ground up we were able to step into live tests for Live Rescue with the right ingredients.