The rise of populist and right-wing governments across the world has Canadian filmmaker Laurie Lynd worried about the future of the LGBTQ+ community and the progress they have made in recent decades.
It's for this reason that he views his latest film Killing Patient Zero as a cautionary tale.
"We live in a society where we forget our history so quickly," Lynd (pictured, below) tells Realscreen. "Our civil liberties came out of the ashes of that terrible time."
The 100-minute feature doc, which has its world premiere at Toronto's International Hot Docs Festival, revisits the life of Québécois flight attendant Gaétan Dugas (main image), a gay man who was accused of bringing AIDS to North America and came to be known as "Patient Zero." In tandem with revealing the truth about Dugas and the role he played in the burgeoning AIDS crisis, Lynd weaves a narrative that examines how deep-rooted homophobia in society let thousands of people die before anyone took action to fight what was being called the "gay plague."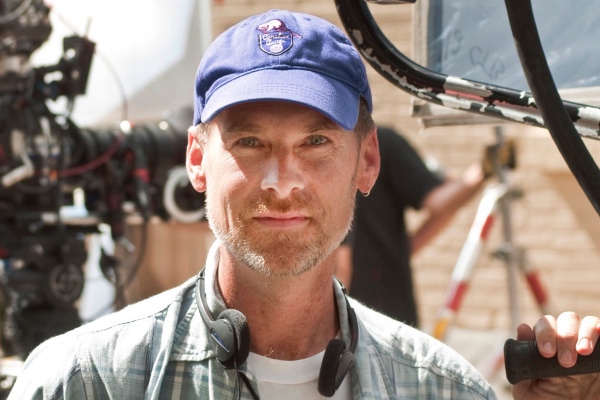 Lynd is well known for directing such drama and comedy programs as Schitt's Creek and Murdoch Mysteries; however, when Dugas was exonerated scientifically in 2016, and in Richard McKay's book Patient Zero and the Making of the AIDS Epidemic, he saw an opportunity to revisit what had been done to Dugas' name by the press.
"I wanted to forever rehabilitate Dugas' name, not just for me, but for his family," he says.
Lynd, who is gay and lived through the AIDS crisis, says he was immediately drawn to the opportunity to revisit Randy Schilt's 1987 seminal work on the AIDS epidemic, And The Band Played On, which was hailed for waking up the public to the crisis, but also led to Dugas being dubbed "Patient Zero."
Through this documentary, Lynd has been able to bring forth the truth about "Patient Zero." Produced by Fadoo Pictures, the project took about two and a half years to put together and was funded via Ontario Creates, Hollywood Suite, federal and provincial tax credits and Kew Media, who also holds international distribution rights to the film.
To craft the narrative of Killing Patient Zero, Lynd and his team interviewed 40 people in a dozen cities, a hefty but essential number, the director notes. He wanted to interview those who knew Shilts and Dugas, those in the medical and science spaces, and gay critics and scholars who lived through that time – including Fran Lebowitz (pictured, below).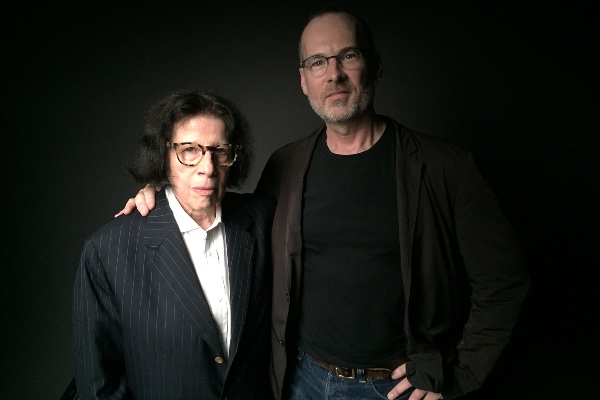 Lynd acknowledges that some people they reached out to didn't want to speak about this painful time period. And as someone who lived through such a harrowing experience, the director was sympathetic to their reluctance to be interviewed.
"I lived through those years… I lost a number of friends and boyfriends. Some lost so many. It took a toll," he says.
With the film using a sizeable amount of archival footage to tell his story, he said it wasn't always easy to track down what he needed.
Going into production, Lynd says he was aware of archive of Dugas speaking at the Vancouver Aids Forum in March 1983 which was critical for the film, but Lynd came across a piece of footage during his prep for his interviews with members of the Centers for Disease Control and Prevention that proved to be shocking and integral to Killing Patient Zero.
In 1982, U.S. president Ronald Regan's press secretary Larry Speakes, along with members of the media, were caught on tape laughing when a reporter confronted Speakes about what the government was doing to help the hundreds of gay men who were dying of AIDS.
"I found that really shocking, I still find it shocking," says Lynd.
With 2019 marking half a century of both the decriminalization of homosexuality in Canada and the Stonewall Riots in New York, which is lauded as the birth of the modern gay rights movement, Lynd says he feels it's time to rehabilitate Dugas' image.
"For Gaétan to be an out-proud gay man in the '70s and early '80s, it was a very courageous thing to do. It's hard to remember that in these much more enlightened times. So I really admire his courage," Lynd says.
Killing Patient Zero world premieres April 26 at 8:30 p.m.ET/PT at TIFF Bell Lightbox 1