Discovery-owned true crime net Investigation Discovery is to tackle complex murder investigations in the latest project from New York-based prodco Lion Television USA.
The Lies That Bind (pictured) delves into cases that gradually exposed one truth after another, including conflicting and unique interviews that ultimately reveal the "sinister underbelly" of seemingly placid communities.
"All the various points of view, many in conflict, leave you guessing about the truth from the key characters and what they did," Tony Tackaberry, CEO of Lion, tells Realscreen. "And by taking it one point of view at a time, it allows us to parse out the story, detail by tantalizing detail, which extends and intensifies the fundamental mystery of what happened."
From Lion, The Lies That Bind is executive produced by Tackaberry, Allison Corn, senior vice president of production and development, Jennifer Silverman, vice president of production, and Stan Hsue, senior vice president of development. Ron Simon is the executive producer for Investigation Discovery.
Realscreen caught up with Tackaberry (pictured below) to talk about the show ahead of its premiere on Investigation Discovery on Thursday (Aug. 22) at 10 p.m. ET/PT.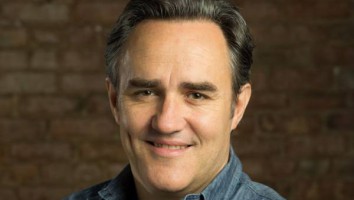 This interview has been edited for clarity and length.
What are the origins of the series? 
Tony Tackaberry: Our head of development, Stan Hsue, is a bona fide true crime addict and has been developing in the genre for many years now. One thing he's always been interested in is how we have vastly different perceptions of the truth, especially when it comes to an emotionally charged murder investigation. This series was born out of a fantastic collaboration with Investigation Discovery's development team as a way to explore this concept.
How does the "baton passing" interview structure help to further the narrative and build intrigue?
The structure has a number of impacts that change the viewing experience.
The most important role it plays is enhancing the intrigue and playing up the unfolding mystery… And there's the simple visual language – and simple is the word. Clean simple interview set ups and with one singular voice often telling large sections of the story. It allows the viewer to fully engage in the unfolding of the story, no distractions and great immersion.
Did you encounter any production challenges while shooting?
The biggest challenge is casting the show. Finding six to eight contributors who all have unique and often conflicting points of view, yet when put together can tell a riveting story of mystery and suspense without voiceover, was always going to be a challenge. And reassuringly it was. But the team led by Allison Corn and Jennifer Silverman, with showrunner Jamie Lustberg, just really nailed it.
How does The Lies That Bind fit into Lion U.S.'s slate and brand?
We, just like everyone else, are constantly looking for fresh and exciting new ways to tell these kind of mystery driven, close-ended stories. I think the series delivers on that by taking a bold and pretty adventurous approach to the mechanics of storytelling – and it's one of those things that once you commit to it in the field there's no going back. At the same time, you're never really sure about the degree to which it has been successful until you're quite far down the road in post-production. So in terms of what we have done for ID, this show was unlike anything we've done before, but I think it paid off pretty well.
What makes a series like this so captivating for viewers?
We hope viewers will be captivated by the way the approach enhances the mystery of the storytelling rather than become a distraction to it. On the production side, the team led by Allison Corn and Jen Silverman, with Jamie Lustberg as showrunner, worked really hard to maintain the format and approach throughout the series. And to me, the greatest testament to their achievement is you can't see the effort in the series – it looks so simple, almost effortlessly put together, which is very hard to achieve.
Watch an exclusive clip of The Lies That Bind below: