Thunderbird Entertainment Group has appointed Brian Paes-Braga as its new chair of its board of directors as industry veteran Ivan Fecan transitions out of his executive chair role.
Effective immediately, Fecan, who was first appointed as a consultant and chairman of the board of the Vancouver-headquartered prodco in 2013, will "pursue his passions and focus on producing premium content" for Thunderbird. He will remain as an exec producer on the company's hit comedy series, Kim's Convenience (CBC).
Prior to this, Fecan, who previously served as VP of creative affairs at NBC, head of English television at the CBC and CEO and president of CTVglobemedia, was named Thunderbird's interim CEO in 2017. Last year, Jennifer Twiner McCarron, CEO of Thunderbird's animation arm Atomic Cartoons, took over the position in addition to her duties.
"Ivan Fecan has been a tremendous asset to Thunderbird, and while he is shifting his focus away from our board of directors, we are delighted he will continue to be part of our company as one of the best content creators working in Canada today," said Twiner McCarron in a statement. The CEO also welcomed Paes-Braga, noting that all of Thunderbird's divisions will benefit from the SAF Group principal's expertise and insight into building, investing in, financing and advising high-growth companies.
Currently, Paes-Braga (pictured below) serves as principal, head of merchant banking for SAF Group, a Canadian-based private equity and credit investment firm, and has been a large shareholder in Thunderbird and a member of its board of directors since October 2018. Prior to joining SAF Group, he was the founder and CEO of Lithium X Energy Corp., a lithium exploration and development company that was previously acquired. In addition to Thunderbird, he also sits on the board of directors of DeepGreen Metals and is a lead investor in Nude Beverage Group.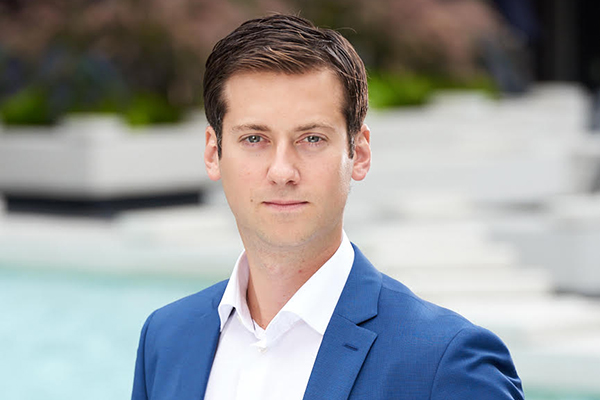 Last year, Thunderbird went public through a reverse take-over transaction with Golden Secret Ventures. In November, the company officially began trading on the TSX Venture Exchange, making Thunderbird a wholly owned subsidiary of Golden Secret and changing its name to Thunderbird Entertainment Group.
From Playback Daily