Discovery's Travel Channel is teaming with "battle hardened demon hunter" Tim Wood and his crew of paranormal investigators in The Content Group-produced series It Feels Evil, premiering Dec. 16 at 10 p.m ET/PT.
Wood and his team embark on a mission to find "demon-infested" places and people. Through each investigation, the crew gather audio and visual material of the "often angry, dark entities from beyond."
"The evidence they have gathered on demonic activity and hauntings is some of the most compelling we've ever seen, and we all felt that these raw, authentic and hair-raising experiences needed a larger audience," Jodi Flynn, The Content Group president and executive producer for It Feels Evil, tells Realscreen.
With Flynn, the series is executive produced by Steve Michaels and James Macnab for The Content Group, part of Michaels' parent company Asylum Entertainment Group.
The Content Group, launched last summer, produces titles across a range of genres. "It is our goal to tell great stories whether they are scripted or unscripted, male or female skewing, documentaries or series," Flynn says.
The company's business model is rooted in non-exclusive partnership deals with producers, filmmakers and talent. On It Feels Evil, The Content Group is partnering with Missouri-based No Coast Originals, for which Jon Maurice and Brad Carsten serve as EPs.
Realscreen caught up with Flynn (pictured below) and Christine Shuler, EP for Travel Channel, ahead of the series premiere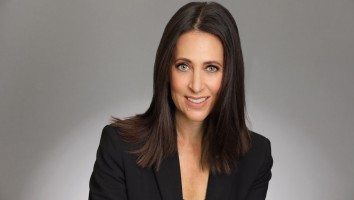 This interview has been edited for brevity and clarity. 
What is the genesis of It Feels Evil?
Jodi Flynn: When our partners at No Coast Originals showed us what Tim Wood and his team were doing, we were immediately enthralled. For years, Tim has been doing some of the most extreme experiments at great personal cost to himself both physically and mentally. He and his team are not after run-of-the-mill hauntings. They're actively hunting and taunting demons in order to capture proof of their existence and evil intent.
Could you share some information about the production team on It Feels Evil, and how The Content Group's partner-centric approach plays out behind the scenes?
JF: It Feels Evil is frightening, but it also feels incredibly authentic, which is something we strive to achieve with all of our shows. We believe that stems from our partnership-based model because we believe that partnership extends to everyone working on the show. We found a showrunner in Jeff Sells who is already embedded in the paranormal world, which gave him a unique understanding into Tim's real investigations. Because of that, episodes flowed naturally from Tim's authentic process, and the team was able to make compelling television from that process. This kind of collaboration is what we promote across all of our development and series, and the results we've seen have been compelling, authentic projects created and run by passionate creatives.
How does It Feels Evil fit within Travel Channel's slate?
Christine Shuler: Travel Channel's programming challenges viewers to push beyond their comfort zones and journey beyond their imaginations, embracing the unexpected through great stories and storytelling, to come away with a greater understanding of the supernatural world around them. To do that successfully on It Feels Evil and make the series an immersive, unique experience for our audience, we took a 360-degree approach – from following a passionate, experienced team, to bringing editors on location to observe the investigations and create original musical compositions from those experiences. Even the title – It Feels Evil – is sensory. We feel this effort will allow the audience to safely experience an evil presence.
Are you able to provide any information about additional upcoming series?
JF: We are currently in production on Shaq Life for TNT/TBS, the third season of In Ice Cold Blood for Oxygen, as well as projects for many other outlets including TLC, History, Lifetime, Discovery ID and HBO Max.
Watch an exclusive clip of It Feels Evil: