Not only is the year drawing to a close, but we are also, in these final weeks of 2019, waving goodbye to an entire decade. We reached out to myriad members of the non-fiction screen content community — from festival programmers and commissioners to producers and directors — and gave them the not-so-simple task of picking their favorite documentary and factual projects of the past 10 years. Our latest correspondent: Alex Rogalski, senior Canadian programmer at the Hot Docs Canadian International Documentary Festival, who spotlights his favorite Canadian docs of the past decade.
Stories We Tell (Sarah Polley; 2012)
Like any great work of art, this can be viewed many times always revealing something new. It's impossible to separate the story from her use of the form and the more you study it, the more you marvel at Polley's incredible talent and vulnerability in making this film.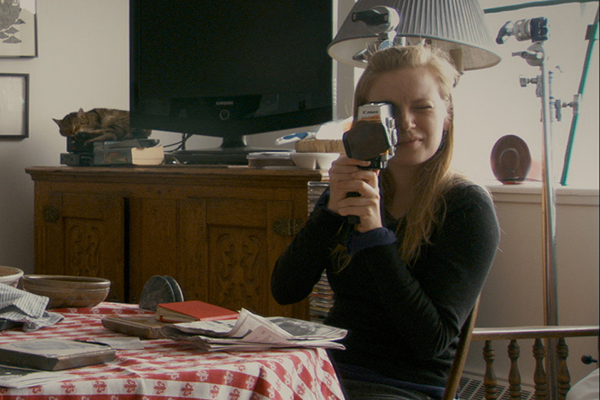 The Secret Trial 5 (Amar Wala; 2014)
The war on terror resulted in an entire catalog of documentary films since 2001. Unjust persecution and its motivations are laid bare by Amar Wala, making this film both a testimony and a warning.
Just Eat It (Grant Baldwin; 2014) 
A clever premise and fantastic execution makes this modern Supersize Me one of the most accessible and poignant environmental films of the past decade. It's impossible not to make a connection between our personal actions and the climate crisis we've created. But this also offers a straightforward solution to create change.
Gay Girl In Damascus: Amina Profile (Sophie Deraspe; 2015)
It's hard to believe this film is only five years old considering world events and cultural trends since it was released. It captured so many current issues wrapped in one story. Syria. Catfishing. Fake news. Social networks. One only wishes we were in a better place now.
Hurt/Hope (Alan Zweig; 2015/2017)
Technically, these are two films, but they deserve to always be screened together. For decades I was hoping someone would tell this story of a forgotten fallen hero and Alan Zweig was the perfect filmmaker to do so. He is a master in working with difficult subjects who have every reason to keep up their guard.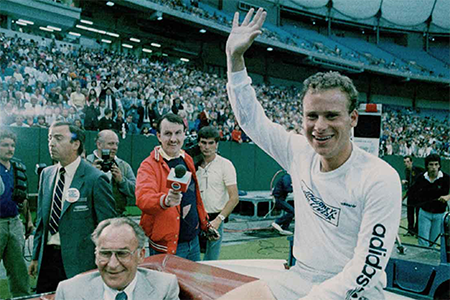 We Can't Make The Same Mistake Twice (Alanis Obomsawin; 2016)
Considering her more than 50 years as a master filmmaker, the past decade has seen a profound output by Alanis Obomsawin. It's hard to pick just one title from her recent catalog, but her focus on Indigenous rights activist Cindy Blackstock is a must see and hopefully leads viewers to her other films.
Angry Inuk (Althea Arnaquq-Baril; 2016)
Angry Inuk struck a chord with audiences and demonstrated documentary's continued strength to amplify voices that need to be heard. Standing up against the propaganda from powerful not-for-profit and government agencies, it remains an important testimony that traditional Indigenous rights must be upheld.
Cheer Up (Christy Garland; 2016)
Christy's most recent film What Walaa Wants continues to show she is incredibly talented at observational character portraits. Her previous film Cheer Up is a totally unexpected coming of age story following teen cheerleaders in Finland.
Prison In 12 Landscapes (Brett Storey; 2016)
Investigating America's prison industrial complex could come off as a hard-hitting investigative insider report. Brett Storey flips expectations with her stunning formalist approach that examines everything surrounding these structures and in turn creates a portrait of America that truly provides the bigger picture we need.
nîpawistamâsowin: We Will Stand Up (Tasha Hubbard; 2019) 
Tasha Hubbard has said this is a film she wished she didn't have to make. The sad truth is that it is a documentary we very much need. Racial violence can only be addressed when it's exposed and Hubbard does so with a sincere ambition to make things better.