To mark the launch of the 2020 Sundance Film Festival, Realscreen is sharing what several of this year's distributors and sales houses are bringing to the annual event, as well as the types of projects they're hoping to buy.
The festival's 42nd edition runs Jan. 23 to Feb. 2 at various venues across Park City, Salt Lake City, and at the Sundance Resort in Utah.
GUNPOWDER & SKY
Since its inception in 2016, Gunpowder & Sky has released more than 30 feature films and series, as well as hundreds of short films theatrically, on TVOD as well as in partnership with leading platforms.
Who from Gunpowder & Sky is attending Sundance?
Van Toffler – CEO
Floris Bauer – co-founder and president

David Gale – EVP

Janet Brown – EVP acquisitions and global distributions
Jake Hanly – VP of acquisitions
What kinds of documentary projects are you looking to buy, if any?
We are looking to buy those [projects] that shine a light on a compelling sub-culture, killer music docs, or those that simply blow us away.
What films has your company bought or sold at Sundance in the last year or two?
The Little Hours and Hearts Beat Loud.
What is your take on the current state of the documentary market and Sundance's role in it?
Docs seem to be having a moment, whether it be theatrically, on streaming services or pay-television. We just had a great run with our Lil Peep documentary, Everybody's Everything (pictured below), which had an event theatrical release and will then go to TVOD and SVOD.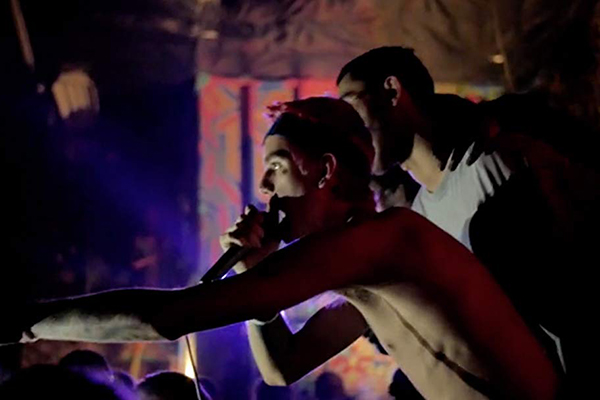 GRAVITAS VENTURES
Gravitas Ventures, a Red Arrow Studios company, specializes in the aggregation of entertainment content by connecting independent filmmakers, producers, and distribution companies with leading cable, satellite, telco and online distribution partners. In the last five years, Gravitas has released more than 2,000 films on VOD.
Who from Gravitas Ventures is attending Sundance?
Nolan Gallagher – Founder & CEO
Brendan Gallagher – EVP
Tony Piantedosi – VP of Acquisitions
Nick Royak – Acquisitions Manager
Brett Rogalsky – Acquisitions Coordinator
What kinds of projects are you looking to buy, if any?
We are looking for cast-driven narrative films, documentaries with powerful social and cultural messages behind them, and innovative genre films from exciting new directors.
What films has your company bought or sold at Sundance in the last year or two?
In 2018 we acquired Half the Picture (pictured below), a documentary about female directors, or the lack thereof, and the problematic hiring practices in Hollywood that keep those voices from being represented in film.
In 2019 we acquired Blush, a dark comedy which played Sundance with the title Imaginary Order. It's from a female director with a female lead, and we look for opportunities to release films that not only entertain audiences but diversify the kinds of content they engage with.
What is your take on the current state of the documentary market and Sundance's role in it?
Documentaries hold more power now than they ever have. Whether they go to the theater or watch them at home, the audience for non-fiction content is growing, and we see that in how our documentaries continue to perform. Year after year, the Sundance documentary lineup delivers insightful and amusing portraits alongside politically charged warning cries that stay in the conversation through the awards season and beyond.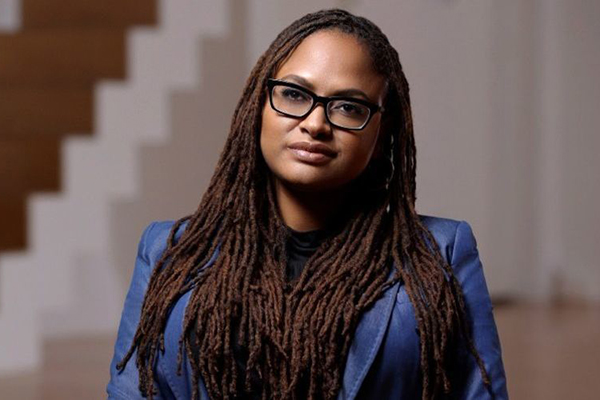 DOGWOOF
Founded in 2003 by Andy Whittaker, Dogwoof is a London-based, documentary film company integrating production, sales and UK theatrical distribution. The company has so far released 24 Oscar-nominated documentaries, with four wins (including Free Solo) and an additional three BAFTA winners.
Who from Dogwoof is attending Sundance?
Anna Godas - CEO
Oli Harbottle – Head of Acquisitions and Distribution
Ana Vicente – Head of Sales
What projects are you bringing to Sundance?
We are handling international sales for: The Mole Agent, Rebuilding Paradise and Hillary (in partnership with Propagate; pictured below)
Can you describe the projects you'll be showcasing?
Hillary TV series by Nanette Burstein
A remarkably intimate portrait of a public woman, Hillary interweaves revealing moments from never-before-seen 2016 campaign footage with biographical chapters of her life. Featuring exclusive interviews with Hillary Rodham Clinton herself, Bill Clinton, friends and journalists, the series examines how she became at once one of the most admired and vilified women in the world.
The Mole Agent by Maite Alberdi
When a family becomes concerned about their mother's well being in a retirement home, private investigator Romulo hires Sergio, an 83-year-old man who becomes a new resident–and a mole inside the home, who struggles to balance his assignment with becoming increasingly involved in the lives of several residents.
Rebuilding Paradise feature doc from Ron Howard
Early in the morning of November 8, 2018, a spark flew into the parched brush of the Sierra Nevada foothills. By nightfall it had turned into the most destructive wildfire in California's history. A town called Paradise was burned to the ground. 85 lives were lost. In the fire's aftermath, Paradise refugees coped with shared trauma, displacement and uncertainty about the future. Over the course of a year, through sheer grit and determination, they began to rebuild their lives and redefine the meaning of home.
What kinds of projects are you looking to buy, if any?
Compelling strong narrative stories with crossover potential and international appeal.
What films has your company bought or sold at Sundance in the last year or two?
Dogwoof sold: Halston, Maiden, Kusama, Westwood and Matangi/Maya/M.I.A.
Acquired: Studio 54, The Price of Everything, Honeyland, RBG, Three Identical Strangers, Mike Wallace Is Here, Hail Satan?, The Brink, Midnight Family and Midnight Traveler.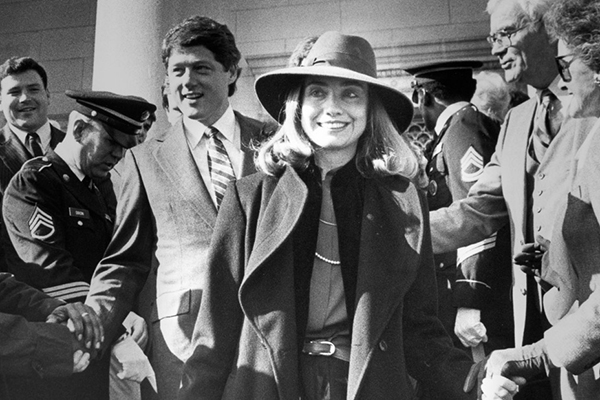 HBO DOCUMENTARY FILMS
HBO Documentary Films is the documentary division of American premium cable and satellite television network HBO, a subsidiary of WarnerMedia Entertainment.
Who from HBO is attending Sundance?
We have a big team coming from HBO.
What projects are you bringing to Sundance?
We have three films at Sundance: Welcome to Chechnya (competition), McMillion$ (pictured below) and Natalie Wood: What Remains Behind.
Can you describe the projects you'll be showcasing?
McMillion$: We are screening Ep 1-3. (HBO debut Feb 3)
The six-part documentary series, is the incredible true story of how $24 million-dollars was stolen from the McDonald's Monopoly game of the 1990s, the mystery mastermind behind the scam and the intrepid FBI agents on his trail. For over a decade, McDonald's fast-food empire awarded prizes in its Monopoly promotional game tie-in, unaware that the biggest winning tickets were being stolen and sold to undeserving winners through a complex web of family and friends who became co-conspirators. An anonymous tip to the FBI in 2001 triggers a far-reaching chain of events that will come to include dogged and unorthodox investigative work, undercover sting operations and dirty dealings by shifty ex-cons with ties to the mafia. The series unfolds with suspense and improbable hijinks as it unravels the twisted threads of the fast-food fraud and reveals the real-life characters for whom a winning ticket was too good to turn down, and who hoped they could get away with stealing from Ronald McDonald. Directed by James Lee Hernandez and Brian Lazarte and executive produced by Mark Wahlberg, Stephen Levinson and Archie Gips.
Natalie Wood: What Remains Behind (HBO debut May)
Natalie Wood's remarkable life and career are often overshadowed by the circumstances surrounding her tragic death at age 43. Guided by her daughter, Natasha Gregson Wagner, as well as her extensive circle of family and close friends, the film intimately explores Wood's personal life and illustrious career that spanned nearly five decades. The film chronicles her triumphs and challenges, featuring previously unseen home movies, photographs, diaries and letters, as well as interviews with those that knew her best. Directed by Laurent Bouzereau. Darryl Frank and Justin Falvey executive produce for Amblin Television.
Welcome to Chechnya (HBO debut June)
In the present-day Russian republic of Chechnya, gay and transgender citizens are targeted as part of a deadly "cleansing" campaign. This searing documentary shadows a group of brave LGBTQ activists risking their lives to confront the ongoing persecution, working undercover to rescue the victims of this aggression. Through a succession of safe houses and a global underground network of collaborators, the LGBTQ advocates provide victims temporary safety and urgent visa assistance, because fleeing Russia is their only chance for survival. Directed by David France.