In mere days, Park City, Utah will be transformed from a sleepy mountainside skiing destination into a bustling hub of filmmakers, producers, sales executives and, of course, famous faces with the opening of the 42nd annual edition of the Sundance Film Festival on Thursday (Jan. 23).
This year's edition of the mountainside festival, which runs over 10 days from Jan. 23 to Feb. 2, has a total selection of 118 feature films across all categories culled from 15,100 submissions. The films represent 27 countries and 44 first-time feature filmmakers. In the U.S. Documentary Competition alone, 45% of directors are women and 23% are people of color, while 23% are from directors who identify as LGBTQ+.
In all, 107 works in the festival's slate, or 91% of the program lineup, will be world premieres.
Chief among the acclaimed filmmakers returning to Sundance this year – which includes Jeff Orlowski, Bryan Fogel, Kirsten Johnson, David France, and Bill and Turner Ross – is Kim A. Snyder (Newtown, 2016) who arrives in the Beehive State with her latest feature film, Us Kids (main image). The 98-minute doc profiles the Parkland, Florida shooting, which left 17 people dead and injured 17 others at Marjory Stoneman Douglas High School, and serves as an 18-month political coming-of-age story that transforms a fatal tragedy into an opportunity to speak against the national gun-violence epidemic.
"It's really an extraordinary film because moments happen in front of us, where we see these kids becoming adults," says Sundance's senior programmer David Courier (pictured below).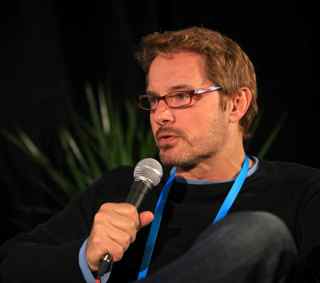 The 2020 edition also boasts a "really strong" World Cinema Documentary Competition, including first-time features, that surely promise to serve as conversation-starting projects, according to the Sundance programmer whose focus is primarily U.S. and international documentaries.
One film that Courier says will leave audiences talking is Norwegian director Benjamin Ree's The Painter and the Thief (below), which he calls "one of the best films in the festival." The 102-minute film documents an artist who befriends the drug addict and thief who stole her paintings.
Others that come to mind, Courier says, are director Iryna Tsilyk's The Earth Is Blue as an Orange, following a single mother and her four children as they document their lives in a war-torn Ukraine; Sam Soko's Softie, which follows a Kenyan photojournalist and political activist as he runs for office in a regional election; Radu Ciorniciuc's Acasa, My Home, in which a family who lives off-the-grid outside of Bucharest are evicted by the Romanian government and forced to resettle in the city; and Emma Sullivan's Into the Deep, which deconstructs the 2017 murder of Swedish journalist Kim Wall at the hands of Danish inventor Peter Madsen on his homemade submarine outside of Copenhagen.
"Things are not all doom and gloom," says Courier. "There is a new generation rising up that are determined to make this world a better place. That's super exciting to me."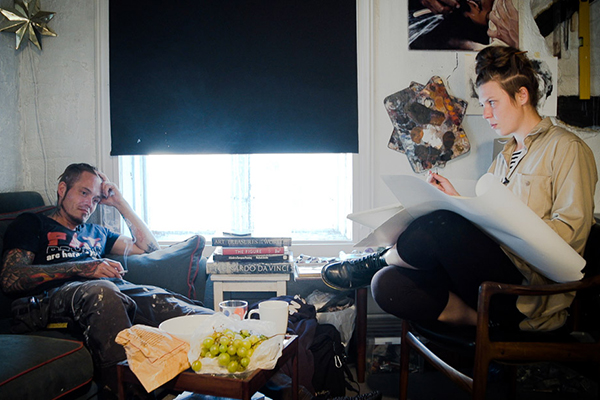 Courier spoke to Realscreen ahead of the star-studded event to discuss which docs he thinks might bring the heat, the emerging filmmakers to keep an eye on, and what projects might garner awards buzz.
This interview has been edited for clarity and length.
What do you look for when planning out the Sundance doc lineup?
We look for films that are unlike anything we've ever seen, or films that are telling their story in a way that serves that story. And it's a story that either excites us, inspires us, infuriates us – whatever it would be – but as long as the form is matching the content and propelling that content in a way that's exciting to watch.
I always talk about films – fiction or non-fiction – that either hit you in the head or in the heart, or sometimes both. Both isn't necessarily better than one or the other, but as long as it's really impacting you. Those are the ones that make me jump out of my seat and make me excited, they're why I keep doing this. It's a very exciting year for that.
This year's slate encompasses 44 first-time filmmakers, and there's a healthy mix of directors who are women, people of color or represent the LGBTQ+ community. How important are these factors for a festival on Sundance's level?
Those metrics are important for Sundance and every film festival, and every entity that is putting content out there, because it reflects the world that we live in. We've been pretty great about that with Sundance.
Our programming team is a very diverse bunch, and it's amazing how one person's insight into a film can be very different from another's but it can inspire you to see things in a film you wouldn't have immediately.
We start that diversity from the inside as far as Sundance is concerned.
How do you ensure that a Sundance doc will resonate with audiences? 
It's so funny because I always joke that a film is more likely to get into Sundance if some of us hate it and some of us love it, as opposed to all of us just liking it. Now there are many films in this festival that all of us love, but the ones that divide our room after long discussions are the ones where you can garner the opinion of one of your colleagues that may inspire you to see the film in a different way. We assume if that's happening for us, it's going to happen for the audience, too.
We know that some of the films we program are going to divide audiences, that they're going to shake and stir up incredible conversation and that's part of what we're looking for. Films that might not be one person's cup of tea, but will certainly be someone else's and where audiences can learn from each other.
Were there any emerging documentary filmmakers whose work stood out to you?
We're showing a documentary in the Next [category] called Some Kind of Heaven (below) made by Lance Oppenheim. It's his first feature film and it blew me away – it's a very exciting film.
There are also a couple of standouts in the U.S. Doc Competition: Whirlybird is the first feature from Matt Yoka. That film is a period piece about a news team that would helicopter around Los Angeles. That one knocked our socks off. Also, Feels Good Man is a film by Arthur Jones. It's about the guy who created the animated character Pepe the Frog, which, unbeknownst to him, became this nefarious meme on the Internet, and so he fought to win back his creation.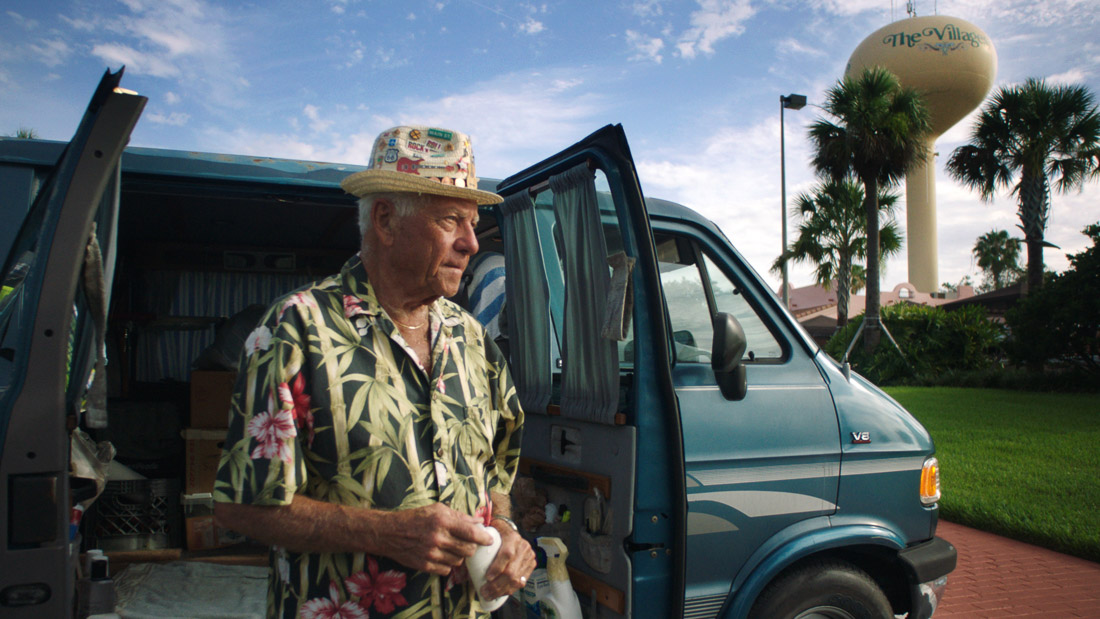 What documentaries stood out to you as festival favorites or any that may garner awards buzz?
One of the big ones that I think could be an awards contender is from Jeff Orlowski (Chasing Ice, Chasing Coral) who returns to the festival with a film called The Social Dilemma (below). This is a film that sort of picks up themes from The Great Hack that we showed last year and takes it to a different level given where we are right now. it's all about how scary surveillance capitalism is. What the Internet has become is pretty dark and this exposes the dark underbelly of Silicon Valley, and the access he gets is just amazing.
Ron Howard's at Sundance this year. That's one I want to mention because his movie is extraordinary. It's about the fires in Paradise, California, and it's called Rebuilding Paradise. He doesn't talk about it in the movie but I know it's deeply personal for Ron Howard because his mother-in-law was from that area and he puts his heart and soul into this movie. He's such a master filmmaker that it's really thrilling to have him in our Doc Premieres section for the first time ever.