NEW ORLEANS — Realscreen and Everywoman Studios have unveiled Propelle, a new female-focused accelerator program, at the Realscreen Summit in New Orleans.
The partners say the aim of the program is to bring more female creators into the non-fiction ecosystem and have more diverse voices creating content. The program was announced during a special session at the Summit titled 'Propelling Women in the Unscripted Industry: The Road Ahead', led by Everywoman Studios' CEO Abby Greensfelder.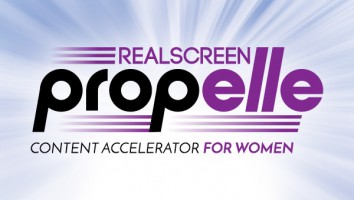 Created and developed by Greensfelder and Realscreen, Propelle aims to further develop the careers of up-and-coming female creators by pairing them with female-owned production companies and female CEOs for project workshopping and mentoring. Through this, female creators will gain access to an established production company and various industry contacts in addition to getting business advice and creative direction on developing ideas ready to be pitched and sold.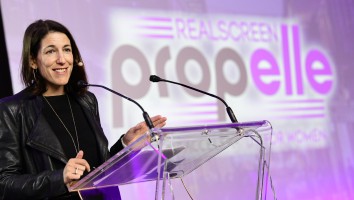 Each year, Everywoman Studios and Realscreen will recruit two female-owned production companies to join Everywoman Studios as production partners for submitted projects. The joint team will take the selected projects from concept to pitch with Everywoman Studios' Greensfelder mentoring the emerging female creators with support from other female industry partners. Participating partners for 2020 will be Jane Root of UK-headquartered Nutopia and Julie Bristow, most recently of Toronto-headquartered Bristow Global Media.
"We are excited to be launching Propelle in partnership with Everywoman Studios," said Claire Macdonald, VP and publisher of Realscreen. "This initiative is designed to narrow the gender gap that persists in the non-fiction production community. We're looking forward to doing our part in bridging it."
"As a female creator and production company head who has been on both the buy and sell sides of the business, there is a glaring hole in the world of non-fiction when it comes to female-created content," said Everywoman CEO Abby Greensfelder. "Propelle aims to work with new and diverse voices who will bring new stories and fresh perspectives to the table."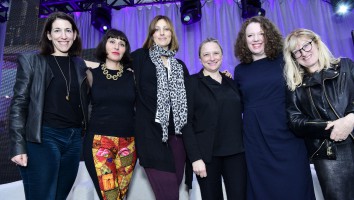 The three Propelle finalists for 2020 will be announced in April 2020, with the winning project announced in June 2020 at Realscreen West in Dana Point, CA. Interested female creators can find out more information and apply here.
(Event photos: Rahoul Ghose)